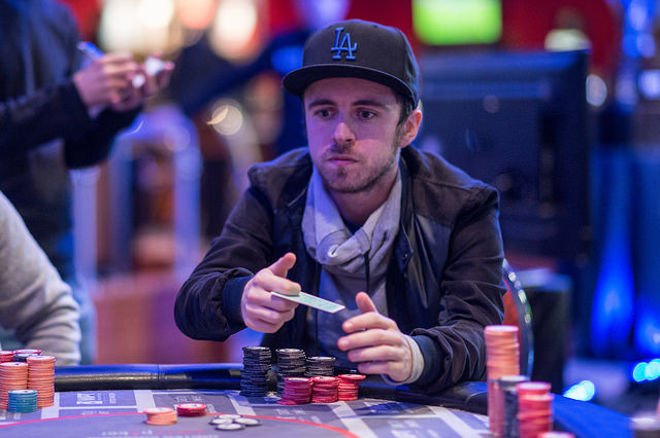 Patrick Leonard nearly broke poker's little part of the Internet, when on May 11, he posted this.
"Have been watching online poker very closely over the last 2 months with having a stable that's invested 10s of millions in this time, a role at one of the biggest sites + I've basically played HS every day. I'm 95% sure a huge financial crash is coming which will decimate us."
Like any professional in any profession, Leonard prepared for the armageddon in the best way possible.
Back in 1962, when the world was starting to feel like opening its legs, Avis hired the ad agency 'Doyle Dane Bernbach' to come up with something special in their attempt to claw market share from Hertz. The slogan, "When You're Only #2, You Try Harder,' became one of the most iconic of the 20th century.
GGPoker is fast becoming the Avis of poker.
After mingling with the bigwigs of the World Series of Poker (WSOP), the couple decided to shake the online poker world by using GGPoker to host a $100m GTD 18 gold ring WSOP Super Circuit Online.
At the time, it was the most substantial volume of guarantees ever lobbed at an online tournament series (PokerStars, Spring Championship of Online Poker (SCOOP) has just beaten it by extending their tour until the end of the month). The $10m reserved for the $25,000 No Limit Hold 'em High Roller became a big part of that jigsaw puzzle.
GGPoker smashed it.
Leonard may be right; a crash may be on the horizon. However, there was still time for 505-entrants to create the fifth biggest prizepool of all time ($12,372,500), with three people left wandering around a tranquil bedroom with nowhere to shout about winning a million bucks.
Costa-Rican based' 00-522-4700′ collected $2,198,292 after beating Leonard, heads-up, for the gold ring. Leonard (trading under the name Babu$shka) collected $1,611,342 – a record score for the man who has already achieved so much.
In the wake of Leonard's tweet, many touted him as being biased towards his beloved partypoker. In response, Leonard showered praise on the competition in an unusual but refreshing volley of honesty, and GGPoker won the 'Leonard Award' for 'Best Software.'
Maybe, the Avis of poker could do what Avis never could?
Results
00-522-4700 – $2,198,292
Patrick 'Babu$hka' Leonard – $1,611,342
HotPot44 – $1,181,110
BlackPhillip – $865,750
M0therLover – $634,592
mm1993 – $465,154
AlwaysWithNuts – $340,956
gaufreancienne – $249,920
Sub_Zero – $183,190
Five Most Substantial Prizepools of All Time
2019 partypoker MILLIONS Online – $21,780,000
2018 partypoker MILLIONS Online – $21,090,000
PokerStars 14th Anniversary Sunday Million – $18,603,200
PokerStars 10th Anniversary Sunday Million – $12,423,200
GGPoker WSOP Super Circuit Online – $12,372,500
Event #10: $10,000 Pot Limit Omaha High Roller Championship
While No Limit Hold 'em took the biscuit, it didn't leave Pot Limit Omaha (PLO) with crumbs. The $10,000 PLO High Roller Championship attracted 234-entrants, and Canada's 'ChilaxChuck' banked the $442,041 and a gold ring.
Results
ChilaxChuck – $442,041
BailaMorena – $330,250
SillyRabbit – $246,731
Mikhail Tal – $184,333
4sigma – $137,716
SUPERUNKNOWN – $102,888
DaddyDayCare – $76,868
Pablo21311 – $57,428
Orange5 – $42,905