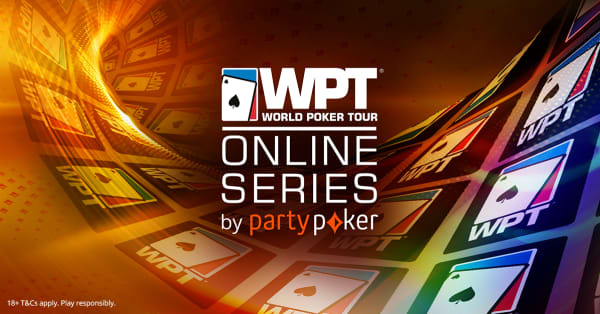 Tuesday night, and for once, No-Limit Hold'em jumped into the sidecar, leaving Pot-Limit Omaha to drive that Cadillac that Doyle Brunson bangs on about.
The World Poker Tour (WPT) Online Championships continued on partypoker, and Andrew Pantling ended the night as the biggest winner, defeating the 120-entrant field to bank $302,287.20 in Event #22: $10,300 Pot-Limit Omaha High Roller.
The last time the poker world caught a sniff of Pantling was at the Triton Million in London during the Summer of 2019, a long time before bats and pangolins conspired to lock us in our homes.
There was no howling to the moon on that night despite eliminating Rick Salomon to take the early chip lead. Pantling eventually drowned, but there was no need for the life raft in this one.
High stakes stars Andras Nemeth, and Jens Kyllonen joined Pantling at the top table, but neither were able to stick their spoon in the jam and figgy pudding.
Results
Andrew Pantling – $302,287.20
Marcello Marigliano – $204,000
Andras Nemeth – $144,000
Marcello Marigliano – $102,000
Jens Kyllonen – $75,000
Gavin Cochrane – $49,800
Farid Jattin Chops Event #23: $2,100 Pot-Limit Omaha
Colombia's finest poker export, Farid Jattin, narrowly missed out on the title in the $2,100 Pot-Limit Omaha event. The tournament attracted 168-entrants like nerds to a science lab, and Jattin chopped the $140k left up top with Kristoffer Edberg, before losing the heads-up scuffle for the title.
Results
Kristoffer Edberg – $69,086.18*
Farid De Jesus Jattin Jaraba – $68,360.03*
Joao Vieira – $37,800
Maksim Shuts – $27,384
Arvi Vainionkulma – $20,160
Saku Nasman – $13,440
*Agreed upon a deal
Fabio Sperling Wins WPT500
A $50 competition is hardly a high roller, but as its one of the WPT's flagship tournaments, you can make it an orphan.
The 4,828-entrant field reduced to four hysterically happy hunters before brokering a deal. The heaviest bag went to Fabio Sperling, who banked $281,125.93, and the title.
Results
Fabio Sperling – $281,125.93*
Walter Treccarich – $235,666.74*
Markus Prinz – $202,012.42*
Christopher Putz – $187,289.83*
Philipp Dietrich – $74,785.72
Harutyun Sahakyan – $50,887.12
Daan Mulders – $35,799.62
Giuseppe Vassallo – $23,174.40