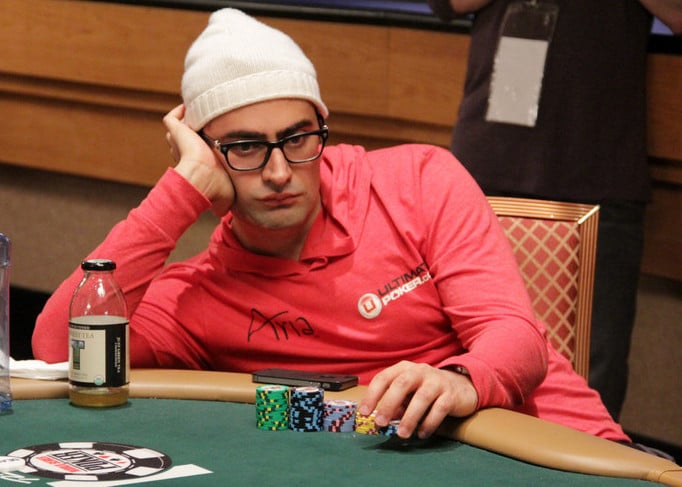 Las Vegas police have arrested a 46-year-old woman from Arizona on suspicion of stealing $1m in cash, casino chips and jewellery from the home of Antonio Esfandiari. The fuzz has charged, Svitlana Silva, with residential burglary and possession of stolen goods valued at $100,000 or more.
According to reports, Esfandiari and his father Bejan reported the incident to authorities on July 14, after returning to their condo at Panorama Towers to find an empty safe.
Here is a list of missing items.
$150,000 in cash.
$300,000 to $500,000 in casino chips.
One Drop bracelet worth $350,000
Hublot Aerofusion watch worth $35,000
Cartier watch worth $6,000
Gucci watch worth $2,000
Patek Philippe watch worth $7,000
A gold suitcase
Yes, a gold suitcase.
The Accused
The Esfandiari father and son tag team told officials that Silva was the only other person with access to the condo having lived on and off with Bejan for several months, where she had spent time alone there on numerous occasions.
Bejan told police that he suspected Silva had figured out the passcode to the safe because she had his passcodes for his iPad and iPhone and the keycodes were similar.
Silva told the police that she had moved out of the condo in March, and on the day of the burglary, she had seen a 'random guy' in the Esfandiari's condo with the stolen goods. Contrary to that tale, Silva's ex-husband told the police that Silva had told him she had taken $200,000 from the safe, and that it was her money.
How Did She Get Caught?
It seems Silva likes a spot of poker.
In the wake of the incident, friends of Esfandiari told him that Silva had rocked up to a private poker game losing $5,000, $20,000 and then two hits of $30,000. After losing all of her cash, someone then drove her to her pad where she returned to the game $100,000 in Aria chips. After dusting them off, next came $200,000 in Bellagio chips, and this time she won and cashed out.
Reports indicate that after the game Silva texted a player who had been paid with her chips to ask if she could buy back the lost Aria chips. A second text read, "Hey forgot to tell you my chips has special mark on computer so if its stolen they can't cash out."
The police caught up with Silva in the Aria car park and found a lump of cash and chips on her person. She received bail, and the Las Vegas Justice Court will hear the case in October.