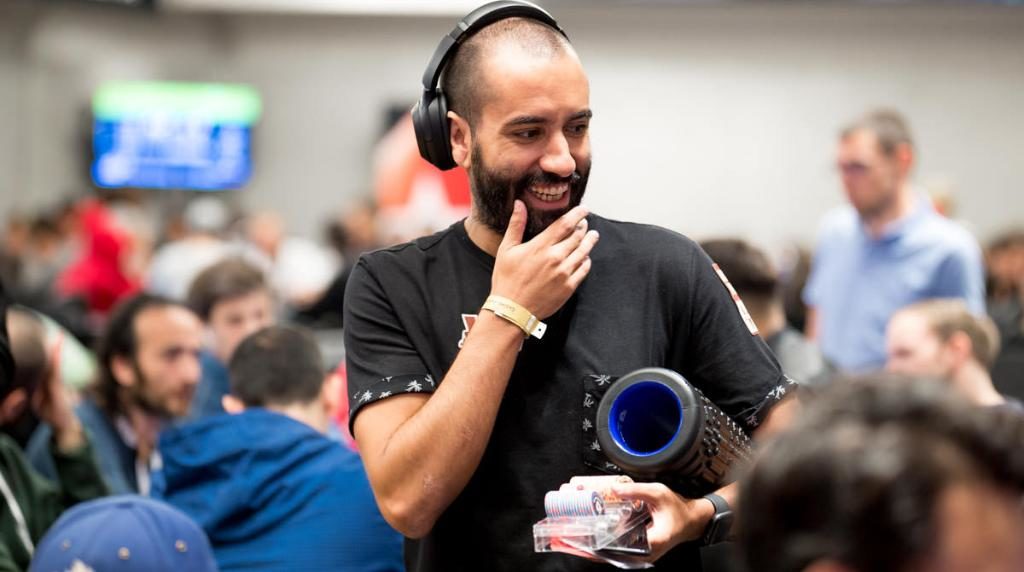 Silence is supposed to be golden, and yet there is nothing hushed about Portugal right now. Prime Minister, António Costa, told the Financial Times that's he expected a 'storm', as he prepares for the October 6 general election. And the Portuguese national football team who won the UEFA Nations League recently slammed nine past Serbia and Lithuania.
Then you have Joao "Naza114" Vieira. An outcast, forced to take his war elephant galavanting around Europe in search of a laptop, Internet connection and laws that allow him to play online poker with the best in the world. Vieira is also making a racket.
The Winamax pro, earned his first World Championship of Online Poker (WCOOP) title earlier in PokerStars premier online series when he took down a $530+R Pot-Limit Omaha 6-Max for $87k. Vieira won that title playing out of The Netherlands.
The rider and the elephant then landed with a thump in London. It's from this base that Vieira defeated a field of 1,064-entrants to win the $86,876.70 first prize in Event #52: (H) $530 No-Limit Hold'em 'Midweek Freeze.' He nearly made it title #3 on the same night, falling at the final hurdle to 'sprocketsAA', heads-up, for the $1,050 Fixed Limit Omaha Hi/Lo title.
But as surely as the water heaves in and out of the Thames, you can be assured that Vieira will be back winning titles, and making more of a racket in the weeks and months to come.
Dario "Secret_M0d3" Sammartino Retains The Roll
Dario "Secret_M0d3" Sammartino is the jewel of Italian poker. He has the looks, all of the librarian's best books, and the hooks to keep you deeply embedded in his 2019 biopic.
Sammartino has had a year that he will never forget.
He sits 11th in the 2019 Money List, bolstered by his runner-up finish in the World Series of Poker (WSOP) Main Event where he collected $6m for his troubles.
Now the Austrian-based Italian has made it to the top of the world in the event that makes learning to speak Polish a more manageable mountain to climb. Sammartino defeated 148-entrants, to win the $371,186.76 (inc. bounties) first prize in Event #57 (H) $10,300 No-Limit Hold'em 8-Max PKO High Roller. Titans forced to surrender to the sheer brute force of the Italian at the final table included David 'dpeters17" Peters, and Steve "Mr. Tim Caum" O'Dwyer.
It won't surprise you to learn that Sammartino also has a Spring Championship of Online (SCOOP) title sitting somewhere on an overstuffed mantelpiece.
Earlier this year, Sammartino told the press that he had semi-retired.
The bombs keep falling from his sky.