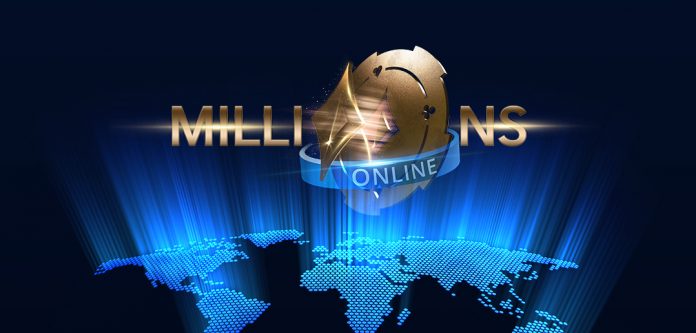 On Sunday, online poker's pilgrims endured another arduous trek back and forth to the kitchen and the little boys and girls room, as they whinnied and whined their way through another stupendous Sunday.
We begin our short round-up at partypoker, and Day 1A of the $10,300, $20M GTD MILLIONS Online enticed poker players from around the globe to drop their pitchforks long enough to wire the online poker room, ten-large. A record is brewing after 709-entrants competed in the first of four starting flights. Leading the way is 'Jiggidyjigjohn,' who crammed 20,120,995 into a virtual plastic bag, and the highest finish from a poker celeb came from Anatoly 'NL_Profit' Filatov, who ended the night in the sixth spot.
In finishing in the top spot, 'Jiggidyjigjohn,' moves into $1m Promotion Village: Population One. Courtesy, of partypoker's generous promotion, should jiggidywhat'shisface win the thing, they will give him or her an additional million bucks.
Last year, Day 1A ended with 1,574-entrants in the books, and Philipp Gruissem was leading the way. It's worth noting that the inaugural event saw a $5,300 buy-in clatter into the kitty, hence the reduction in attendance 12-months on.
Here are the Top Ten Chipcounts, which given the anonymity, makes it as useful a hypoesthesia sufferer's steaming hot cup of tea.
MILLIONS Online Day 1A Top Ten
Jiggidyjigjohn – 20,120,995
Triple Sexy – 20,027,055
Sharealgor – 17,064,569
Aaaaaaaaaaaa – 15,113,516
Greekeye – 14,621,981
Anatoly 'NL_Profit' Filatov – 14,616,878
Langenzersdorf – 13,588,991
Brobizz – 13,455,467
LawyerUp1981 – 11,976,290
Madgenuis111 – 11,700,523
Continuing with our weekly online round-up, and while we don't know the full extent of Johannes "Greenstone25" Korsar, and Mikita 'fish2013' Badziakouski's weekend, we know they appeared at the final table of two pristine events.
The PocketFives World #2 made the final table of the $5,200, $500k GTD No-Limit Hold'em Sunday Big Game. The event pulled in 132-entrants, and Korsar finished sixth. Triton Poker's three-time champion, Badziakouski, went one better, finishing in the fifth position. Roberto "R_Romanello" Romanello finished eighth, and 'BtchByTrade' eclipsed them all, winning the $151,734 first prize.
PokerStars
Korsar and Badziakouski also flocked to the final table of the $2,100, $100k GTD Sunday High Roller on PokerStars. The event attracted 59-entrants, and 'anteen' beat Korsar, heads-up, to win the $34,745 first prize. Korsar collected $35,137 after cutting a heads-up deal. Badziakouski finished fourth.
GGPoker
The most significant buy-in outside of the MILLIONS Online came courtesy of GGPoker's flagship skin, Natural8. Forty-seven entrants competed in the $10,000, $300k GTD No-Limit Hold'em events, and 'KenBrynney' won the $166,221 first prize from a base in Canada.
PocketFives World Rankings
Sami 'LarsLuzak' Kelopuro
Patrick 'pleno1' Leonard
Johannes ' Greenstone25' Korsar
Niklas 'lena900' Åstedt
DeathbyQuads