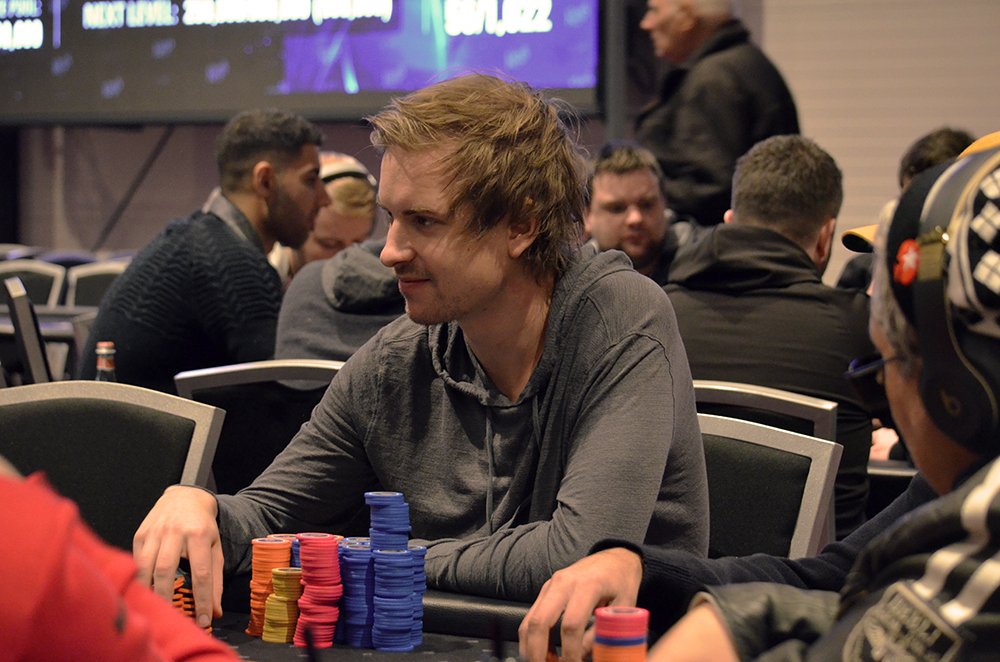 A decade ago, nobody in poker was more rock n roll than Viktor Blom. Competing under the alias' Isildur1′, the Swedish star blew a whistle into the eardrum of every high stakes player on the planet, and a few still have tinnitus to this day.
PokerStars was the first company to recognise Blom's brand-ability. In 2011, the giant of the online poker world placed him on top of a mountain of mattresses, and he felt the pea.
Poker's prince had a face.
Stars' relationship with Blom lasted a year, but he had barely stepped back into the shadows when Full Tilt partnered him with Tom Dwan and Gus Hansen to spearhead their reemergence as an online poker powerhouse.
What looked like red liquorice on paper turned out, in reality, to be Brussel sprouts. Full Tilt entered the maze of forgotten greats, and Blom quietly slipped away like heavy eyelids.
The poker press has spotted him, occasionally. Like last year when he turned up at the King's Resort in Rozvadov and took down the 927-entrant partypoker MILLIONS Germany for $1m, but a teenager with a parentally locked I-Pad is likelier to find porn than the poker community is to find Blom.
He's like a ghost.
Well, the man Phil Galfond recently confessed, was his fiercest rival back in the day, is back, with his head popping up above the unlikeliest of parapets: Pokio.
Pokio and Blom
I know what you're thinking, "why is one of online poker's fiercest ever competitors affiliated with The Super Mario Brothers." I get the confusion, I do. However, I'm not talking about the pokios that live in Mario World's seaside kingdom.
Pokio's unique selling proposition is declaring they are the first real money social poker experience to receive a license from the Malta Gaming Authority (MGA).
Last year, Pokio donned their fatigues and entered the war for attention in poker's ecosystem when they partnered with the Cash Game Festival (CGF), the Portomaso Casino and the Malta Poker Festival (MPF) a triumvirate of activities centred around their H.Q.
But this is something else.
Blom is not the terror he once was, but his name still makes some quarters of the poker community go weak at the knees. If you wish to compete with Blom and have a natter about the good old days, then sign-up, join his club.
Qufan Internet Technology Ltd owns Pokio. In Nov 2016, the Chinese online sports lottery outfit 500.com acquired a 51% stake in the company for the not too shabby sum of $16m.
The app offers all the standard games, and formats, including Open-Face Chinese (OFC), and a Swedish game called Sviten Special, branded as Drawmaha.
Blom is not the only professional poker player with links to Pokio. The former European Poker Tour (EPT) Champion, and High Stakes Poker contestant, Andreas Hoivold, also has a club on the app.