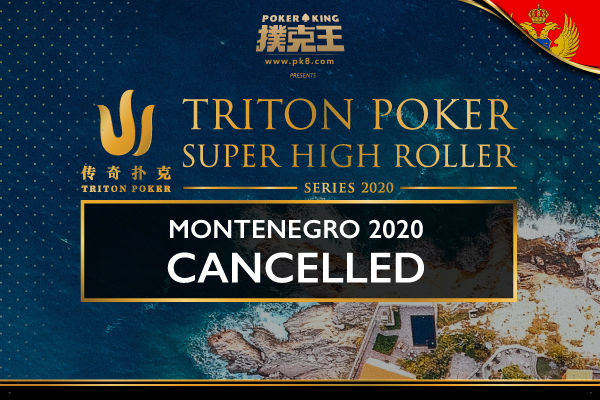 Since 2018, The Triton Poker Super High Roller Series has slowly crept to the forefront of the poker community's mind when it comes to world-class high stakes poker action.
2019 was something else, and 2020 bore high expectations, especially when its founder Paul Phua received the vote for Industry Person of the Year at the Global Poker Awards (GPA).
Then a new virus crept out of the inkpot and splattered itself across the world's newspapers. COVID-19 started as a Chinese problem, but quickly became everyone's problem.
In February, Triton Poker felt compelled to postpone the Triton Poker Super High Roller Series in Jeju. In March, the unthinkable happened, as Triton scrubbed the event from the calendar altogether, leaving fans wondering – 'what about Montenegro?'
More Than 197 Countries and Territories
At the time of the Jeju cancellation, COVID-19 had infected 93,131 people and taken 3,023 lives. Today, there are 378,041 confirmed cases and 16,365 deaths.
With more than 197 countries and territories afflicted by the virus, world leaders have taken the unprecedented step of ordering their citizens to stay at home.
As world cowers in a corner, nobody is thinking about the fate of live tournament poker. It's an afterthought as we all deal with an unfamiliar feeling of fear.
Still, poker has to dot the I's and cross the T's, and today, Triton Poker did that by cancelling their Triton Poker Super High Roller Series in Montenegro. 
Scheduled for May 4 – 18, the event didn't even have a schedule. Still, the draft is in the bin. That leaves, Triton London (29 Jul – 13 Aug) as the last remaining bastion of what promised to be a scintillating season for the best high stakes poker tour in the business.
You Can Take the Poker Out of Triton, But You Can't Take Triton Out of Poker.
The poker world has two black eyes and a punctured lung. Bubbles collect in the corner of mouths. Fingers tap temples. Lisps develop where perfect speech bubbles lived.
It's true, there is no live tournament poker, and it's a killer. Still, once COVID-19 returns to the bats it came from, the world will remerge stronger and more united than ever, and that includes our beautiful game.
Now, it is time for patience.