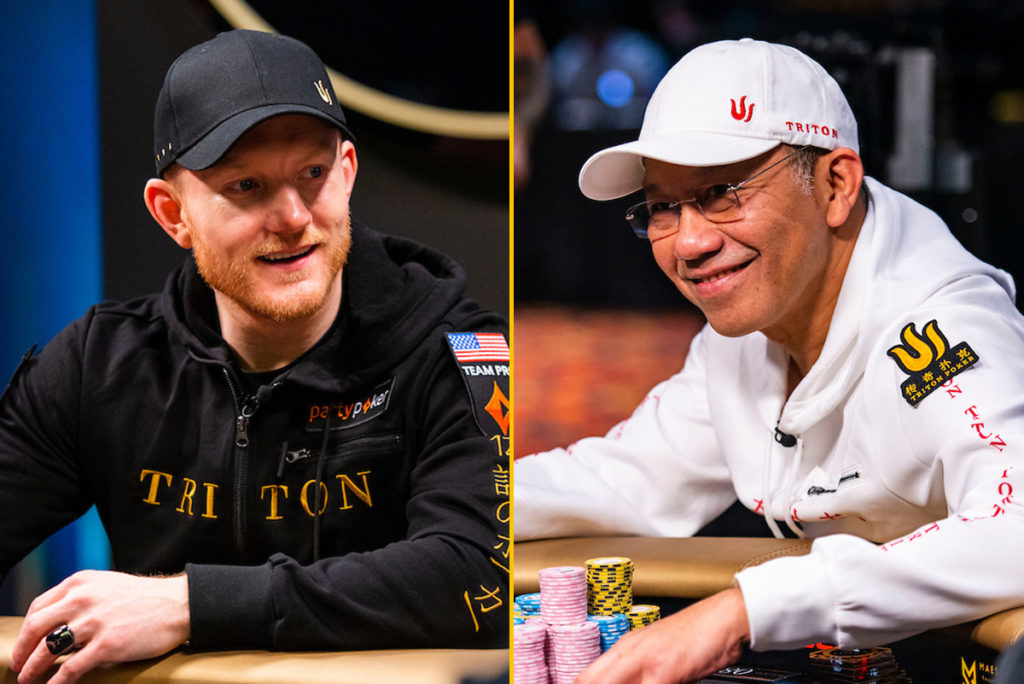 Triton Million: a Helping Hand for Charity is less than a month away. The cast continues to grow, and at last count, it totalled 28, the same number of entrants who competed in the 2016 €1m buy-in Monte Carlo One Drop Extravaganza – the richest poker tournament the world has ever seen. That record falls on August 1, because to compete in the Triton Million you have to stump up £1,050,000.
Triton Million's unique and innovative format means that for the first time in history, there will be an equal division of recreational players versus professionals, but these recreational players aren't scavengers. Some of them treat their hobby with as much respect as their business dealings.
In a one-off, freezeout event of this magnitude, anyone can win. The Poker Gods will have a part to play. Edges, no matter how small, mean everything, and the home-court advantage is one of those edges.
You may think that there's no such thing as 'home-court advantage' in poker, but there is. Five players view any event created by Triton as a 'home' event, and as such, they have earned more money on this tour than anyone else.
Top 5 Triton Earners of All Time
Mikita Badziakouski – $11,778,001
Jason Koon – $10,884,804
Bryn Kenney – $9,683,224
Paul Phua – $7,783,159
Rui Cao – $6,774,900
If anyone is going to win the Triton Million, you can't look further than these five players.
Let's analyse their results in more detail.
Mikita Badziakouski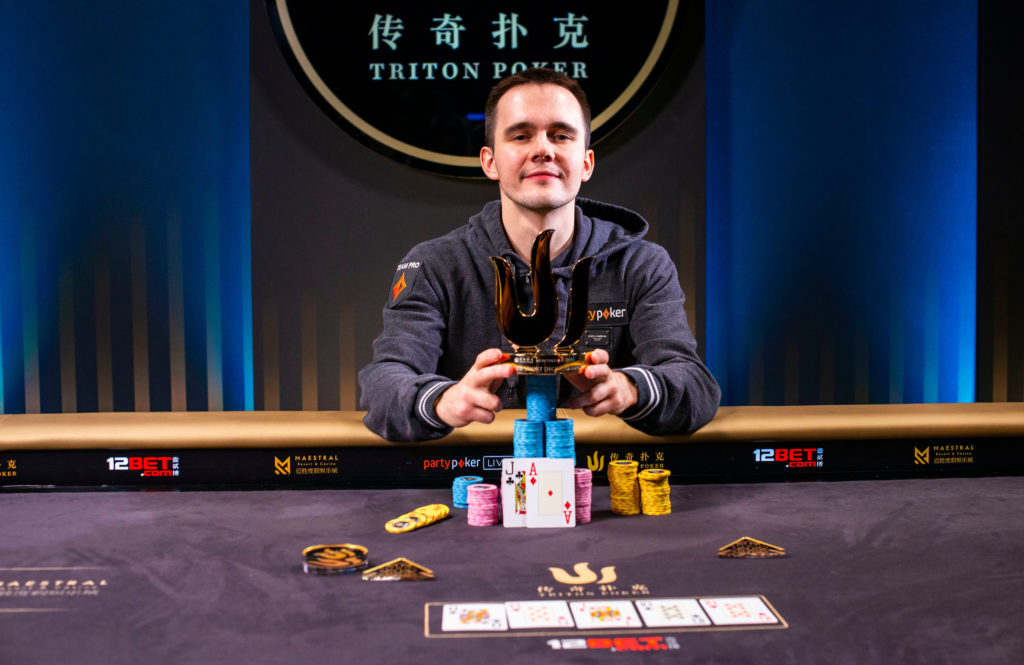 Mikita Badziakouski has earned more money competing in Triton events than anyone. The Belarusian has finished in the money (ITM) nine times and won an incredible three titles (a record he holds with Jason Koon).
Badziakouski won the HKD 1m No-Limit Hold'em Main Event in Montenegro for $2,499,184. Then in Jeju, he won the HKD 2m No-Limit Hold'em Main Event for another $5,257,027 – making him the first player to win back-to-back Main Event No-Limit Hold'em titles. The Belarusian's most recent Triton victory came in Montenegro in May when he won the HKD 750,000 Short-Deck No-Limit Hold'em for $1,694,397.
Only Justin Bonomo earned more live tournament dollars than Badziakouski in 2018 ($25.4m v $14.5m), and so far in 2019, Badziakouski has won $4.1m, including back-to-back $25,000 High Rollers at the ARIA at the beginning of July, so he goes into the event in fine form.
Jason Koon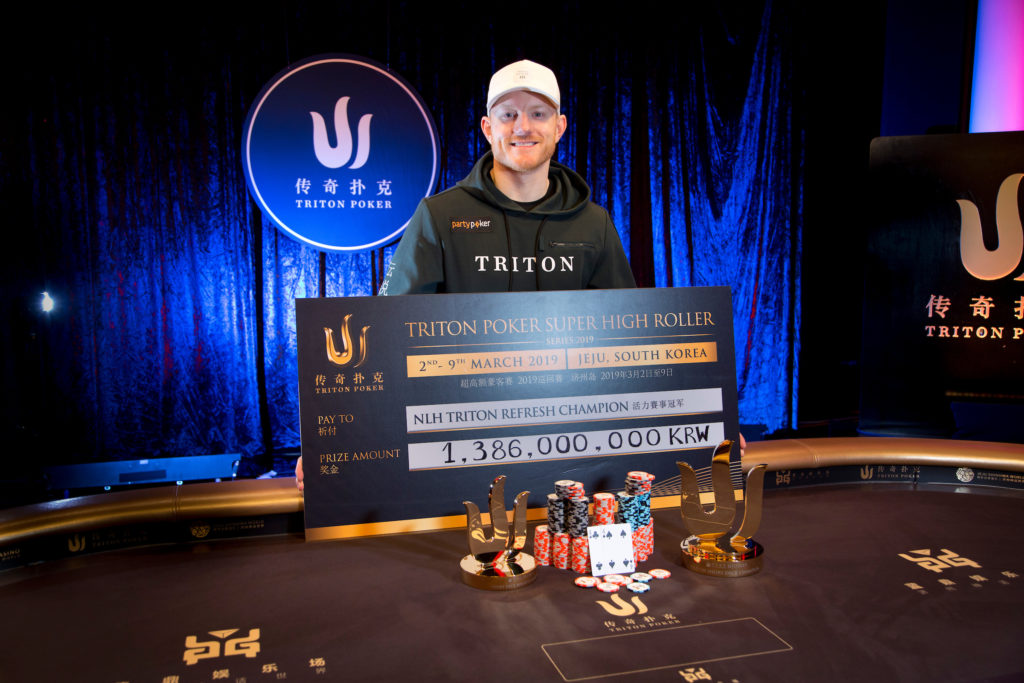 Jason Koon has finished ITM on 11 occasions and has also won three titles (a record shared with Badziakouski). Koon made such a powerful impact on the Triton tour that the founders climbed into the crater to offer him a deal to become Triton's first-ever ambassador, a handshake that Koon made.
It all began in 2018, when Koon banked the $3,579,836 first prize in the HKD 1m Short-Deck No-Limit Hold'em in Montenegro, before taking a starring role in the Jeju's 2019 competition winning both the HKD 1m Short-Deck No-Limit Hold'em for $2,840,945, and the HKD 1m No-Limit Hold'em Refresh for $973,306.
Koon earned $12.4m in 2018 (third behind Bonomo & Badziakouski), and so far this year has added another $5.6m to that tally.
Bryn Kenney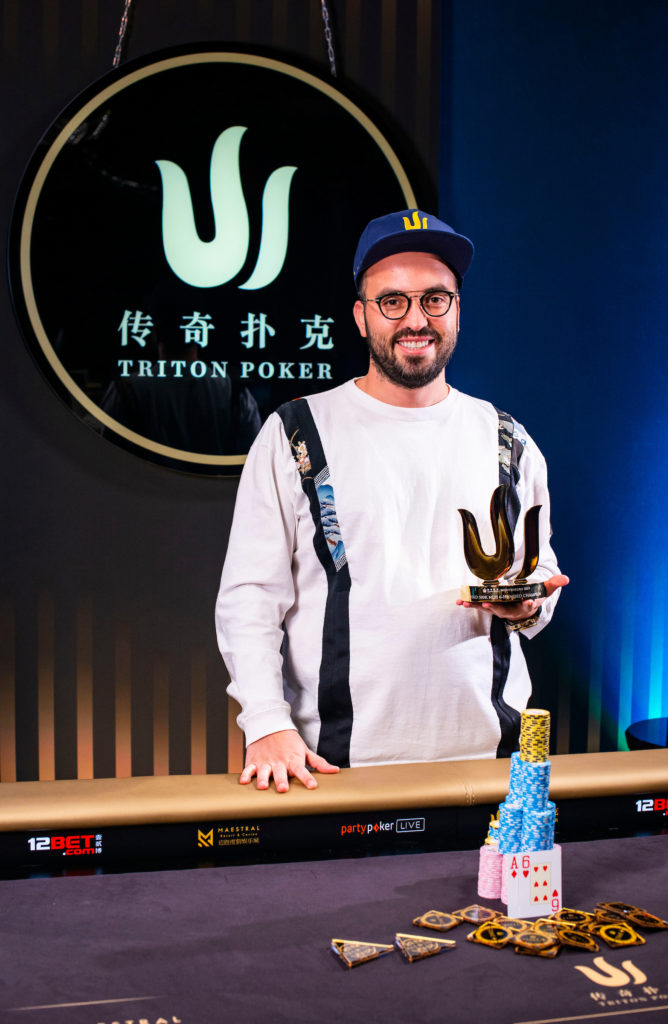 Bryn Kenney has finished ITM six times on the Triton Poker tour and has won two titles.
Kenney finished runner-up to Timothy Adams in March's Triton Poker Super High Roller Series in Jeju, earning $3,062,513. Undeterred, Kenney turned up in the next event in Montenegro and won the 79-entrant HKD 500,000 No-Limit Hold'em Six-Max for $1,431,376, and the 75-entrant HKD 1m No-Limit Hold'em Main Event for $2,713,859.
Kenney is one of two players (David Peters the other), who could take over Justin Bonomo at the top of the Global All-Time Money List if he wins the Triton Million London. Kenney has $34,925,380 in total live earnings (Bonomo has $45,014,707). Kenney comes into this event as one of the hottest players in the world, sitting #1 in the 2019 Earnings List with $9.2m.
Paul Phua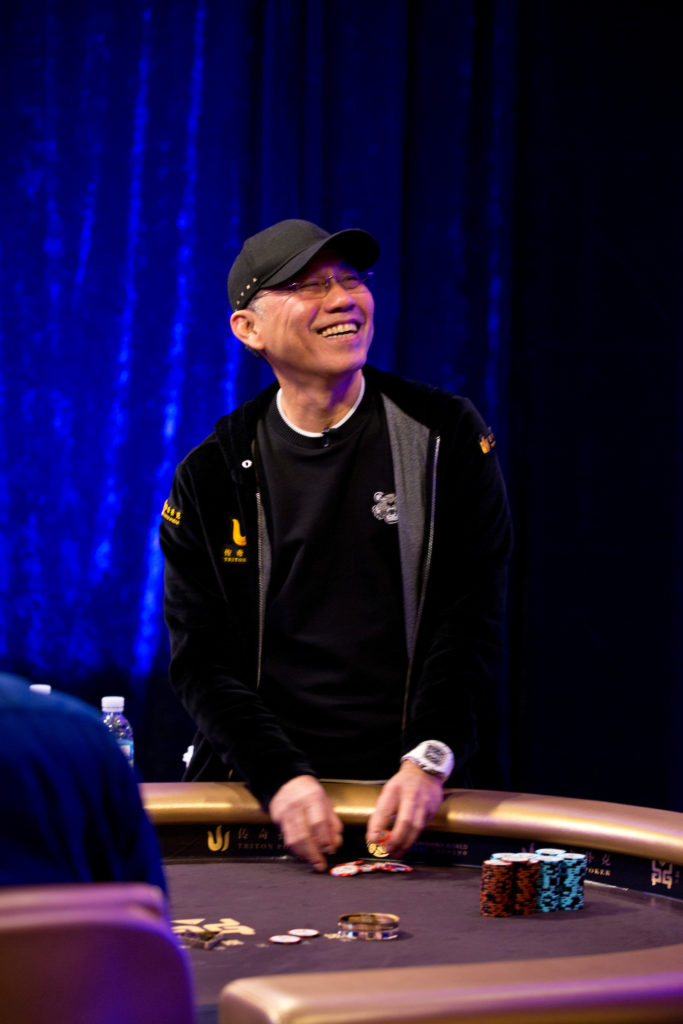 Triton's co-founder is the most consistent performer on tour with a record 13-cashes, but he's still to win a title. It's worth pointing out that all 13 of those ITM finishes ended with him sitting at the final table.
Professional poker players pride themselves on getting into those Top 3 spots, and Phua has done that on five occasions. What's worth noting about Phua's consistency is he's currently in the middle of an incredible run of results.
It began in March with three final tables in Jeju, including finishing runner-up to Koon in the HKD 1m No-Limit Hold'em Short-Deck for $2,025,607, and ended with him making an incredible five final tables in Montenegro, including finishing runner-up to Rui Cao in the HKD 1m No-Limit Hold'em Short-Deck for $2,178,871.
What a moment it would be for Phua to win that first trophy.
Rui Cao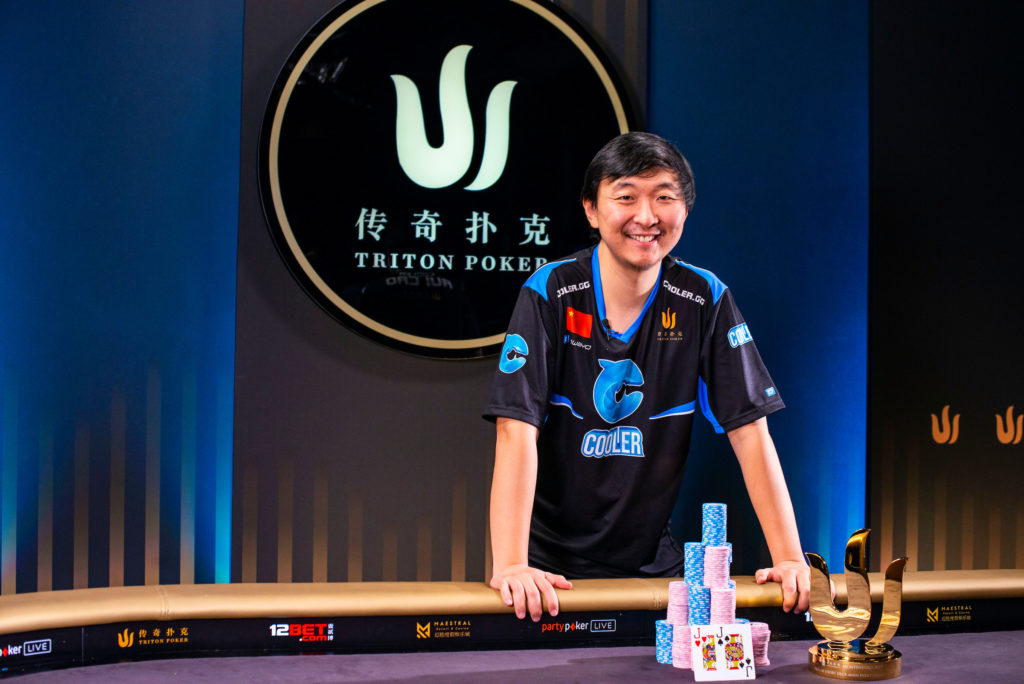 A cash game player by trade, Rui Cao, is one of the most feared competitors on the Triton Super High Roller Series and will be one of the favourites to win the Million event.
Cao has made money on six occasions in Triton events, and they've all been close shaves. In May 2018, Cao made the final table of two games, including finishing runner-up to Badziakouski in the HKD 1m No-Limit Hold'em Main Event for $1,683,711. Two months later, and Cao turned up in Jeju, finishing runner-up to Ivan Leow in the HKD 500,000 No-Limit Hold'em Short-Deck for $672,852.
In the last Triton Series event in Montenegro, Cao made three final tables, finally taking one down, winning the 98-entrant HKD 1m No-Limit Hold'em Main Event for $3,351,130.
Triton London runs from July 31 to August 8 with the Triton Million: a Helping Hand for Charity playing the starring role August 1 to 3.
Who do you think is going to take this one down?
Here's the full schedule of events.
https://triton-series.com/triton-super-high-roller-series-london-2019/