The stalls are up, the curtain has opened, and the traps are sprung – Triton Million London has a green light.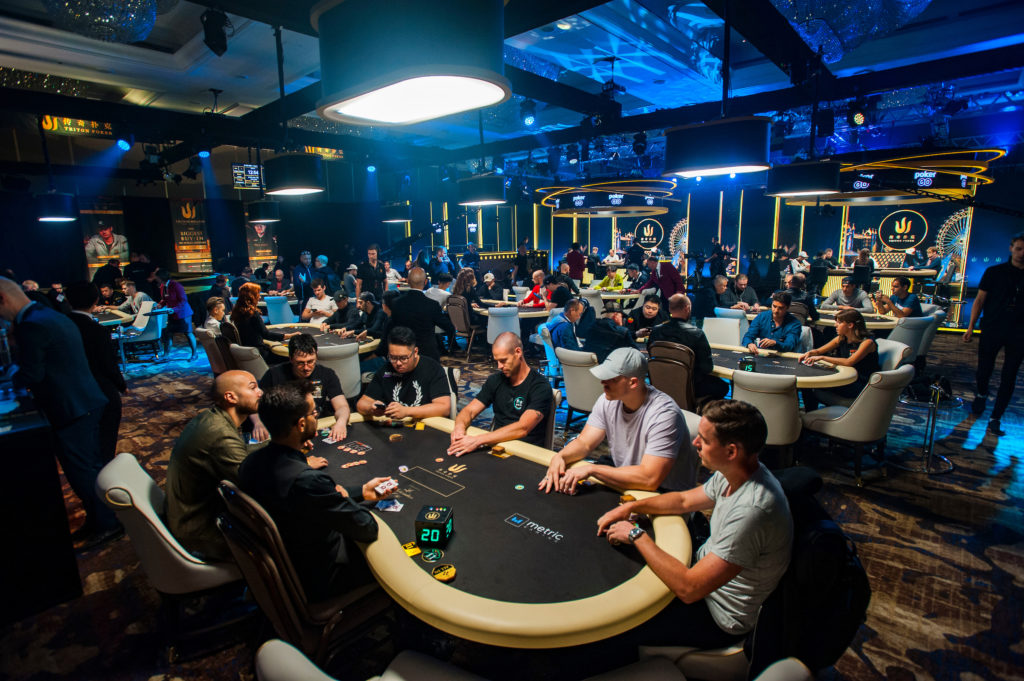 It seems absurd to say that 'only' 54 players get the opportunity to compete in the £1m buy-in Triton Million event, but think about it. The Triton brand is much more than a £1m buy-in tournament. In a few years, it's grown to become one of the most loved high stakes events in the world.
Triton has plenty of customers, and it took care of them by creating Event #1: £25,000 No-Limit Hold'em Six-Handed Turbo. Thanks to unlimited re-entries until the end of 12-levels, the tournament amassed a 117-entrants (inc. 44 re-entries) field, creating a £2,749,500 prize pool.
The winner will pick up £690,000, but the podium remains empty after the massive turnout resulted in the tournament running into an impromptu second day. Seven players remain in the field, and they will resume play on August 4, the day after the Triton Million ends.
Leading the way is Linus Loeliger.
The Swiss star made his Triton debut in Montenegro, finishing third in an HKD 250,000 No-Limit Hold'em 8-Handed Turbo for $219,262 and was so impressed by his welcome that he vowed to attend more of them. A little birdie told me that he was one of the players who seriously considered competing in the Triton Million.
Here are the chip counts for the Final Table.
Final Table Chip Counts
Linus Loeliger – 5,055,000
Lucas Greenwood – 4,400,000
Timothy Adams – 4,090,000
Kahle Burns – 3,755,000
Cary Katz – 2,540,000
Michael Soyza – 2,055,000
Elior Sion – 1,500,000
Three Triton Million players had less sleep than they would have liked with Timothy Adams, Cary Katz and Michael Soyza all making the final table. Triton Million combatants Örpen Kisacikoglu, Paul Phua, Wai Leong Chan, and Dan Smith also made money. Phua's cash extends his Triton ITM record to 14.
Payouts
£690,000
£466,600
£307,000
£251,500
£202,900
£160,000
£122,300
Carlston Kyle – £92,100
Tong Siow Choon – £68,700
Orpen Kisacikoglu – £56,300
Erik Seidel – £56,300
Ben Lamb – £49,500
Paul Phua – £49,500
Wai Leong Chan – £45,300
Dan Smith – £45,300
Ben Heath – £43,100
Patrik Antonius – £43.100
Seat Draw For the Triton Million
Barring any last-minute miracle, it looks like the final headcount for the Triton Million is 54-players. That means Triton's players have raised £2.7m for charity. The £54m prizepool is the most substantial in history outside of the World Series of Poker (WSOP) Main Event, 54-players is the most significant number for a seven-figure buy-in, and the first prize will also win a record.
During the dinner break in the £25,000, Tournament Director, Luca Vivaldi organised the seat draw for Day 1 of the Triton Million. For the first six, one-hour levels, the pros and non-pros will compete in separate halves of the draw before merging from Level 7 onwards. In another twist, pro and non-pro pairings (for example, Talal Shakerchi and Igor Kurganov), cannot face each other until the final table.
Here is the seat draw.
TABLE 1
Seat 1 Hing Yang Chow
Seat 3 Richard Yong
Seat 6 Alfred DeCarolis
Seat 7 Rick Salomon
Seat 8 Sosia Jiang
Seat 9 Qiang Wang
Seat 10 Andrew Pantling
TABLE 2
Seat 1 Stephen Chidwick
Seat 2 Michael Soyza
Seat 3 Jason Koon
Seat 6 David Peters
Seat 7 Sam Trickett
Seat 8 Bryn Kenney
Seat 9 Matthias Eibinger
TABLE 3
Seat 1 Ferdinand Putra
Seat 2 Tony G
Seat 3 Stanley Choi
Seat 7 Pat Madden
Seat 8 Bobby Baldwin
Seat 9 Bill Perkins
Seat 10 Talal Shakerchi
TABLE 5
Seat 1 Paul Phua
Seat 2 Rob Yong
Seat 3 Leon Tsoukernik
Seat 6 Orpen Kisacikoglu
Seat 8 Winfred Yu
Seat 9 Zang Shu Nu
TABLE 6
Seat 2 Justin Bonomo
Seat 3 Dan Smith
Seat 7 Martin Kabrhel
Seat 8 Andrew Robl
Seat 9 Fedor Holz
Seat 10 Tan Xuan
TABLE 7
Seat 1 Cary Katz
Seat 2 Yu Liang
Seat 3 Wai Kin Yong
Seat 6 Ivan Leow
Seat 7 Haralabos Voulgaris
Seat 8 Wai Leong Chan
Seat 9 Benjamin Wu
TABLE 8
Seat 1 Christoph Vogelsang
Seat 2 Danny Tang
Seat 3 Rui Cao
Seat 7 Nick Petrangelo
Seat 8 Mikita Badziakouski
Seat 9 Daniel Cates
Seat 10 Sam Greenwood
TABLE 10
Seat 1 Elton Tsang
Seat 2 Timothy Adams
Seat 3 Igor Kurganov
Seat 6 Timofey Kuznetsov
Seat 7 Chin Wei Lim
Seat 9 Tom Dwan
Seat 10 Vivek Rajkumar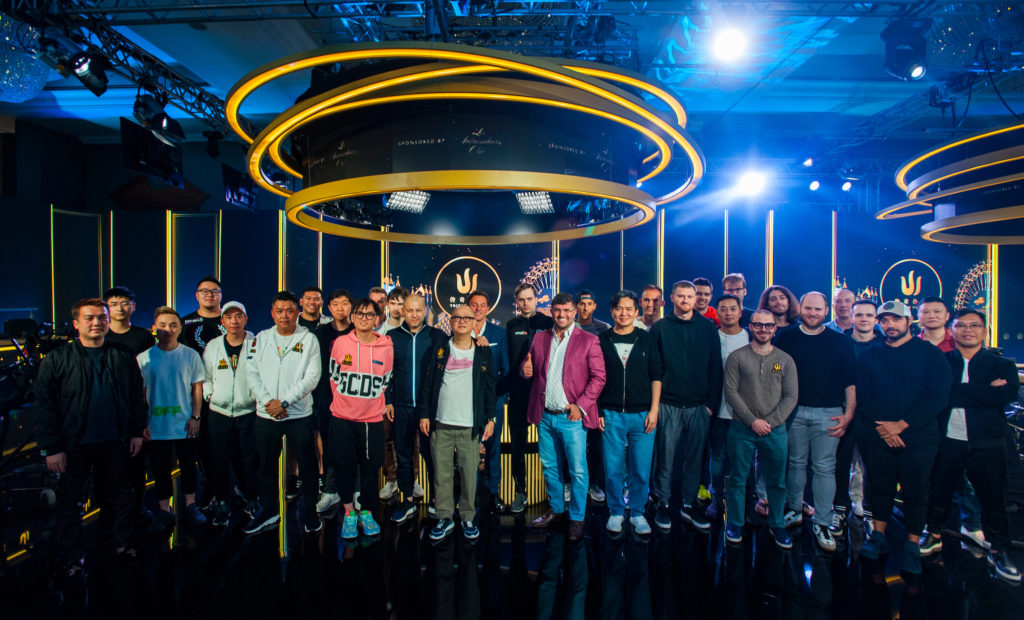 The action begins at 1 pm, and head to the Triton Poker website to find all of your live streams and live update links.
https://triton-series.com/