Harry S Truman once said, "Men make history and not the other way around. In periods where there is no leadership, society stands still. Progress occurs when courageous, skilful leaders seize the opportunity to change things for the better" – courageous and skilful leaders like Paul Phua and Richard Yong.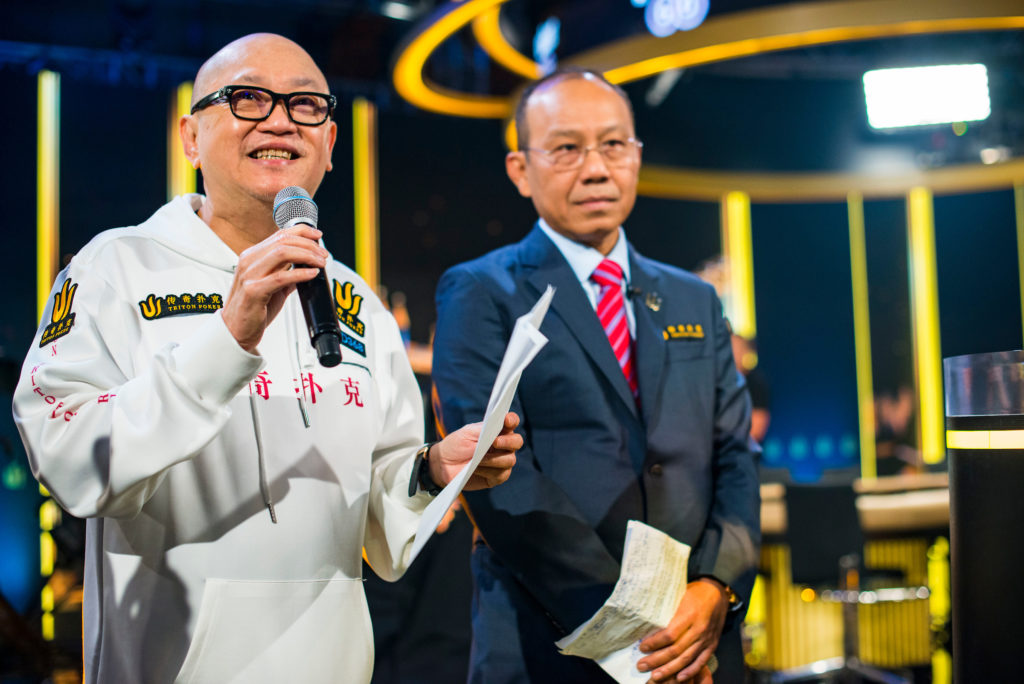 Less than a year ago, over a few whiskies during the World Series of Poker Europe (WSOPE) in Rozvadov, Yong and Phua, together with Dusk till Dawn (DTD) owner, Rob Yong, skirted around the idea of creating a £1m buy-in event to raise money for charity.
Yesterday, Triton gave birth to Triton London: A Helping Hand for Charity.
Daniel Negreanu summed up the excitement perfectly in this tweet.
Biggest mistake of the year for me was not going to London to play @tritonpoker

It won't happen again.

I didn't think the FOMO would be this bad, but it's bad.— Daniel Negreanu (@RealKidPoker) August 1, 2019
Triton Million exceeded all expectations.
The set, resplendent with a tunnel walkthrough that made Wembley look like one of those children tunnels you pick up in Ikea, was world-class. The event surpassed expectations. 54-players (a record for a seven-figure buy-in), created a £54m prize pool (a record outside of the WSOP Main Event), raising £2.7m for charity, with the winner receiving £19m (the most substantial first prize ever given to a player).
Before The Merger
Triton Million was also an innovative project.
For the first time in history, a high buy-in tournament found a way to satisfy both pros and non-pros alike, by separating them into two mini-tournaments. The mini-tournaments lasted six levels, during which time, the Tournament Director, Luca Vivaldi, kept both types of players separated from each other.
The results were interesting with the pros taking full advantage of the shot-clock to slow the pace of the game down, eager to get to the merged part of the draw with a beating heart. The non-pros were just having fun.
The first casualty was the most consistent player in the history of seven-figure buy-ins. Rick Salomon had made the final table of three $1m buy-in One Drop events, but he wouldn't be making the final of this one. Andrew Pantling sent Salomon to the rail and cemented himself as the early chip leader.
The next person out of the door was Tom Dwan.
The Triton Ambassador headed for an early shower after missing his flush draw when all-in versus Timofey Kuznetsov's top pair. When Kuznetsov first began climbing the online ranks, Dwan was his idol.
"It felt good," Kuznetsov said with a smile when asked how it felt to eliminate Dwan.
Six players could overtake Justin Bonomo at the top of the All-Time Money List should results go there way during this event. One of them, David Peters, crashed early when his trip jacks ran into a boat moored in front of Jason Koon's house. Peters failed to make the first break in the 2018 One Drop. He was unable to make the second break in this one. Koon moved into the chip lead.
World's Collide
Going into the merger, Timothy Adams, had a slight chip lead over Jason Koon, but it was Vivek Rajkumar who would be the first player to eclipse 3m in chips. Rajkumar seemed to revel in the atmosphere, playing every other hand, bossing his table.
At the other end of things, Paul Phua was hanging on by his fingernails, winning flip after flip, before Rajkumar finished him off to extend his lead further at the top.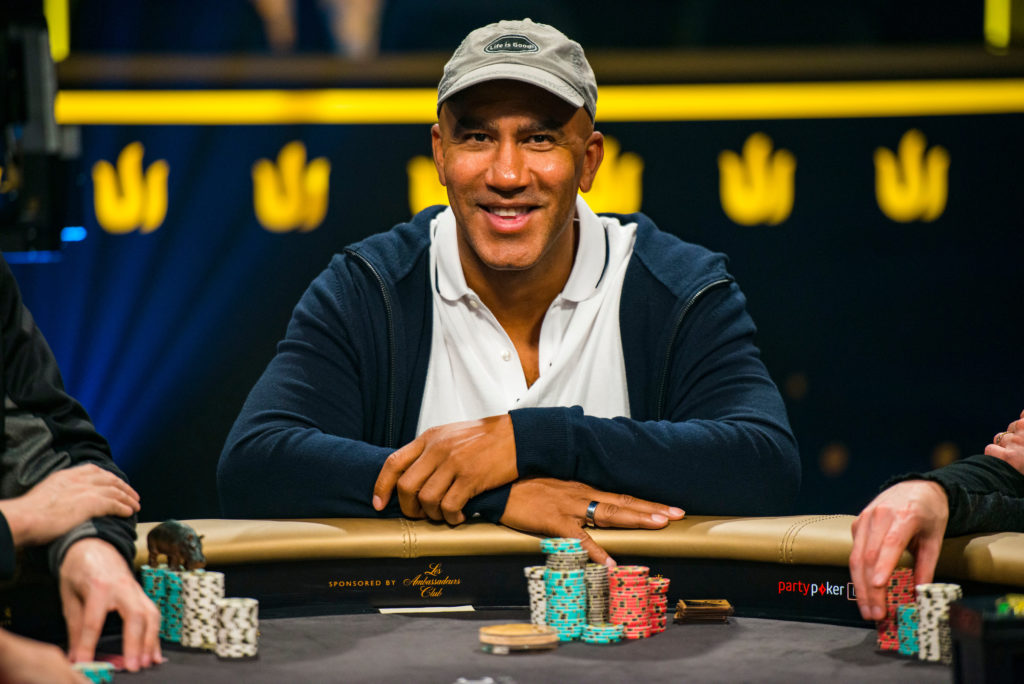 Then Bill Perkins showed how quickly you could turn a mediocre stack into the biggest pile in the room. Perkins eliminated the 2016 One Drop winner, Elton Tsang, in a set-over-set hand Perkins would later call 'pure Casino Royale.' Then he finished the night as the chip leader, doubling through Rajkumar when his set held against a straight flush draw.
The players return for Day 1 at 1 pm (UK time), when 36 of them will play through the most expensive bubble in history before ending things at a final table.
Here are those payouts.
£19m
£11.67m
£7.2m
£4.41m
£3m
£2.2m
£1.72m
£1.4m
£1.2m
£1.1m
And the Top 10 chip counts.
Bill Perkins – 3,560,000
Timothy Adams – 3,095,000
Dan Smith – 2,810,000
Rui Cao – 2,710,000
Nick Petrangelo – 2,700,000
Aaron Zang – 2,188,000
Chin Wei Lim – 2,050,000
Justin Bonomo – 2,050,000
Igor Kurganov – 2,015,000
Hing Yang Chow – 1,975,000
Click here for the full chip counts.
https://live.triton-series.com/tournament/414c30f4-46d8-4b4f-ab14-27cf43974aee