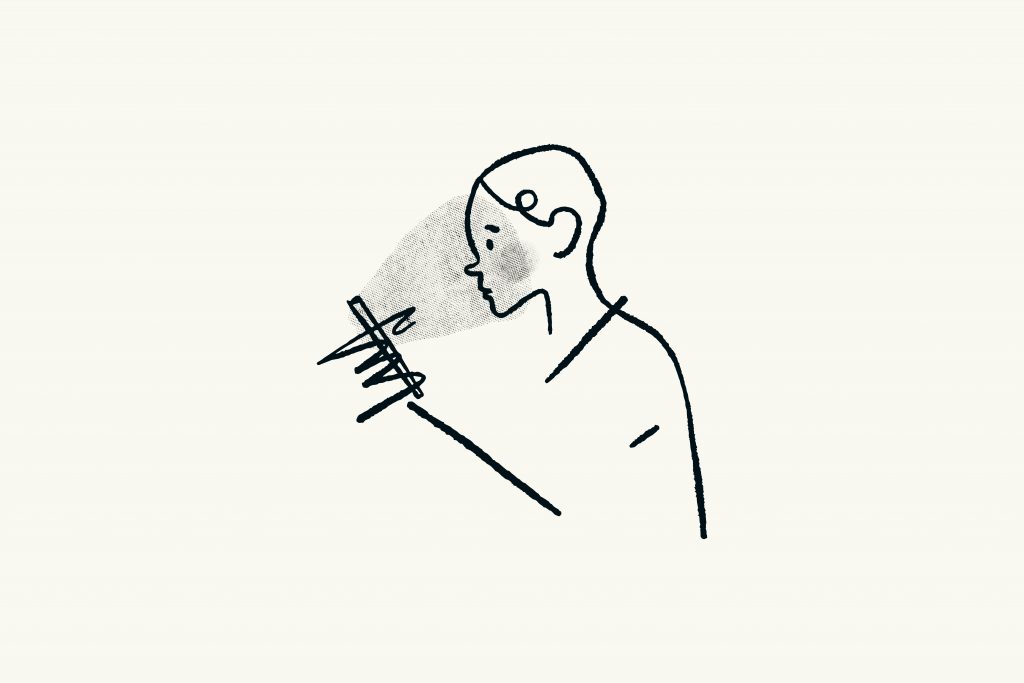 On April 7, Jack Dorsey, the CEO of Twitter, tweeted his intention to move $1bn of his equity in his mobile payments company, Square, into a new LLC called 'Start Small,' with the aim of funding research into the coronavirus (COVID-19) pandemic. To put his generosity into perspective, $1bn represents 28% of his wealth.
Under the leadership of Dorsey, Twitter has turned into one of the most iconic companies and culture changes of modern times. On the flipside. Twitter is arguably a vast multifarious dichotomy. It's been the bridge between cultures, genders and classes, and the destruction of them. It's arable land for anything goes, and even the President of the United States of America fiddles with it while on the loo.
Dorsey's tweet went out to 4.7m followers, received 13.9k comments, 88.1k Retweets and 311.3k likes. Big numbers. But what if your figures aren't so impressive? The use of Twitter and other social media sites affect the mental health of millions of people, if not billions, worldwide – including poker.
Twitter and Mental Health
Therapists the world over are confronted with an army of people who don't feel good enough, leading to the diagnosis 'toxic self-judgment.'
Researchers have dove deep into the facts and figures to determine whether 'likes' and 'shares' contribute to feelings of negative self-worth, and there is ample evidence that it does if used in a certain way.
Social Media: Cultural Not Individual
Our feelings of low self-judgment are so rampant within society that therapists have begun extending their research beyond the borders of individuals, to culture, and social media is an integral part of this system.
Social media is compelling, while at the same time, very selective in its focus. It allows people to shield vulnerability by sharing the best bits of their lives with others. On the face of it, you could say that the motive is to feel good, but when social media reflects the noise, it can have devastated consequences for your self-esteem.
Facebook, Twitter, Instagram – they all show slithers of wonderment when, in reality, we are all bobbing aimlessly like a cork in an ocean of doubt. Rather than us all bob together, social comparison kicks in, and off we go, below the railway arches for a sneaky cigarette, and the search for a few more 'likes' begins.
"My life is not good enough".
"I am not good enough".
It's a feeling shared by the high stakes star, Charlie Carrel.
Carrel has more than 38.1k subscribers on YouTube, but only 92 followers on Twitter.
What gives?
"I quit Twitter because it was negatively impacting my mental health," says Carrel. "There is a huge lack of accountability in a public space that, mixed with the anonymity, allows people to express the cruellest parts of themselves with no repercussions. I thought I could bring warmth to the people I interacted with, and eventually, people would react well, but I was wrong.
"I think a lot of people convince themselves that they are doing good in the world by 'calling people out' or by 'arguing for the good side.' But, I think people would do much better for themselves and the world if they saved the arguments for human-human interactions."
If Twitter is more cultural than individualistic, is there a toxic element to the poker community that comes to the fore, is it a reflection of the human condition, or is Twitter's design the problem? Phil Galfond thinks the latter carries a lot of weight.
With 108,000 Twitter followers, Galfond is the tenth most followed high stakes poker player in the world.
But he's not a fan.
"I think Twitter, on the whole, is a very negative place, and definitely detrimental to my mental health, although the effect isn't large, and I wouldn't say it impacts my game much at all.," says Galfond. "For me, the worst part of Twitter is the certainty with which people state their opinions. This is part of human nature but also influenced by the character limit, which doesn't allow room for disclaimers and softer language. It's designed perfectly to enhance arguing."
With more than $56.4m in live tournament earnings, Bryn Kenney is the #1 in the All-Time Money List, but he doesn't feature in the top Twitter rankings. There's a reason for that. Despite having a Twitter account, and a following of 16.7k followers, he rarely uses it, and his ideas follow the logic of both Carrel and Galfond.
"Social media is a bunch of trolls talking nonsense for the most part, and I don't involve myself in random noise. I think it's mostly a waste of time." – Bryn Kenney.
Both Kenney and Carrel are incredibly popular poker players whose Twitter accounts are sitting in a wheelchair in some hospital corridor. But at least they have an account. One of the top dogs in the high stakes circuit that doesn't have an account is the multiple time Global Poker Index (GPI) World #1, Stephen Chidwick.
Here's why.
"I don't use Twitter simply because I don't think the potential benefits outweigh the potential costs for me," says Chidwick. "My long term goals require a lot of dedication, and I think it would be more of a distraction than anything. I also tend to prefer social interaction with small groups or single people, and Twitter is the opposite. I rarely feel like I have something I want to say to everyone I know."
Other high stakes poker players who leave Twitter well alone include Mikita Badziakouski, Timofey Kuznetsov, Cary Katz, Linus Loeliger, Christoph Vogelsang, Talal Shakerchi, and Wiktor Malinowski.
I asked Malinowski why he doesn't use Twitter, and again, while a small aspect of his response, the element of conflict rears its ugly head.
"I never put any thought into it," says Malinowski. "I didn't feel like I had anything to say. I don't feel like it provides any value. To be more popular, for example, UFC fighters they need Twitter. I like just playing poker. I don't feel like I need to be in dispute."
What We Share is Important
How you interact with Twitter is essential to your mental health, and one element often overlooked when dissecting this issue is what you share.
Therapists have reported that people who regularly delve into articles that carry headlines like "10-Ways to Create The Perfect Bikini Body" or "5 Routes to the Most Amazing Relationship," begin to feel that these things are easy. When they can't fit into their bikini or their relationship goes to pot, it perpetuates self-blame and low self-esteem.
The search for meaning, purpose and a tribe is a genuine human struggle, and social media exacerbates that quest in an attempt to be helpful that can go awry because of the selective and biased view of the content delivered.
Many therapists believe that one way of squeezing the goodness from social media is to link what you share to your values and to block or disconnect from people who share material with you that don't align. If you can do this effectively, then your digital representation of whom you are more accurately reflects your ideal self, and this may lead to a higher appreciation of self-worth, and fewer social comparison evils.
Values
If we can identify what matters to us, find meaning and purpose. Then you find a new anchor from which your self-worth can grip to like a barnacle. Social media allows us to quickly find our value in other people's opinions, a fixed mindset trait. Leading from your sense of importance, and cultivating a twitter feed that's more aligned to what's important to you becomes very centred – a growth mindset trait.
Passive v Active Social Media Use
Studies coming out of Belgium, the Netherlands and the USA have shown that there are +EV ways of using Twitter, namely the difference between passive and active use.
1. Passive Use
Passive use of social media can be detrimental to your mental health. It's when you find yourself mindlessly scrolling through people's photos while someone trims your beard. Using social media in this way promotes social comparison, envy, and other negative consequences for subjective wellbeing.
2. Active Use
Active and targeted use of social media creates positive wellbeing, builds social capital and stimulates social connectedness. Ways of being 'active' include sharing content that aligns with your values, commenting on other people's posts generously and positively, and sharing other people's content when you find it valuable.
If you find yourself scrolling through Twitter aimlessly, then it's time to unplug and think on how you can positively engage with others, and numerous people within the poker world can do this effectively.
With close to half a million Twitter followers, Daniel Negreanu is the most popular poker player on Dorsey's platform. If Negreanu felt that Twitter was detrimental to his mental health, he wouldn't be on there. So how does he manage to be so interactive and on so many controversial topics?
"Twitter is a valuable tool when it comes to marketing and connecting with people, but it also requires a thick skin to deal with the constant negativity," says Negreanu. "One of the things I've learned from some gracious posters is that if you play poker, you are only allowed to discuss poker. "Stick to Poker" is a common theme."
Phil Galfond echoes the 'poker specific' aspect when he says, "For poker-specific discussion, I think twitter is largely positive, especially when compared to alternatives (most poker forums). Lots of good ideas are shared. Kind words, motivation, and congratulations are common within the poker community."
Antonio Esfandiari is another player who doesn't allow Twitter to mess with his mental state, but he is proactive in managing that side of things.
"Twitter doesn't affect my mental game," says Esfandiari. "I don't check my twitter on my phone, and notifications are off. I check Twitter on my time and not twitter time."
Phil Hellmuth has close to 300,000 Twitter followers, and for him, it's been a love-hate relationship, erring more on the love side of things.
"I like using twitter!" Said Hellmuth. "I have had my ups-and-downs on Twitter, and let it affect me way too much at times. When folks attack me unfairly, I block them. When I receive too much praise, I try not to let it go to my head. My account is meant to be aspirational and to spread positivity."
On Summary
The poker community's use of Twitter is a microcosm of its global use. There are good eggs and rotten eggs. Some people use Twitter passively and aggressively, and those that use it actively and positively.
Maybe the core problem is the clash between our love for poker, and the emergence of core values from the stars that we admire and choose to follow. We love the game, and the way someone plays it, so we follow them, only to find out that we share little in common with their values and the way they view the world, and the 280-word clashes begin.
What do you think about poker Twitter?
Is it a valuable experience for you, negative or somewhere in between, and why?
The Most Followed High Stakes Players (Twitter)
Daniel Negreanu – 485,200
Phil Ivey – 441,400
Doyle Brunson – 397,600
Phil Hellmuth – 284,700
Antonio Esfandiari – 192,700
Tom Dwan – 165,200
Haralabos Voulgaris – 145,900
Jason Mercier – 135,500
Doug Polk – 128,500
Phil Galfond – 108,500