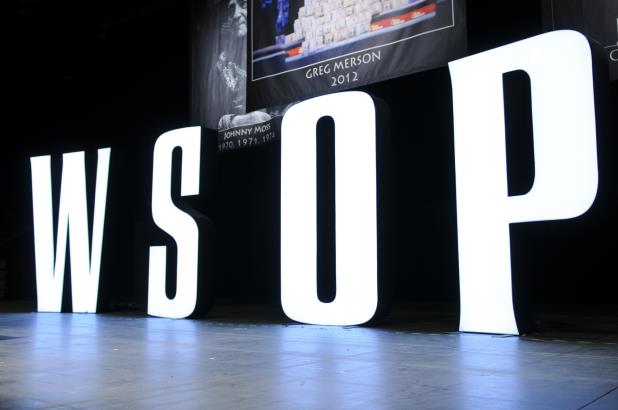 It's blown over now, but a month ago, there was a little storm blowing up in our Twitter snow globe, after Daniel Negreanu declared his intention to boycott re-entry events. After a few strums of his guitar, Kid Poker decided it was -EV to stick to his guns, but his points about the value of re-entry tournaments pressed on, as did the rebuttals.
The World Series of Poker (WSOP) heard those jungle drums.
The last time the WSOP went to press on the 2020 schedule, it was to notify us of the $10,000 Championship events and associated leaderboard. Today, we get to see the glossy cover of the other bookend, and once again, Negreanu and his supporters will be pleased.
Between May 26 and July 15, the WSOP will schedule a $1,000 buy-in No-Limit Hold'em (NLHE) Freezeout, including the first event of the series, beginning at 11 am on Wednesday, May 27.
The new events bring the total of the $1,000 buy-in or below pricepoints to 25, and all but one of utilises the Freezeout format, or allow single re-entry or single re-entry per flight stipulations. The only event cobbled in that batch of 25 is the Little One for One Drop, which maintains the re-entry clause to raise more money for Guy Laliberte's charity.
The red cape holders have called these events the 'Value Menu,' and explain that it's a "concerted effort by the WSOP in 2020," to offer low buy-in live tournaments. Stats show the bulls will stampede. It's a nice compromise given how lucrative multiple re-entry events are for tournament organisers.
WSOP Vice-President, Jack Effel, said these events are crucial to meeting the mandate of attracting new players to the series, and if that's the case then it's a win, win, win, win, win.
"The WSOP is committed to keeping a significant portion of the schedule utilising the freezeout format."
Of the 25 events with a $1k or lower buy-in, 15 were previously unreleased, and with the WSOP Online events still to come, you can guarantee that we will see even more games of a low buy-in nature.
We wait with bated breath on news of the $25k+ events, including the confirmation, or not, of the $1m Big One for One Drop.
Here is the 'Value Menu.'
May 27 – $1,000 NLHE Freezeout
May 27 – $500 NLHE Casino Employee
May 28-31 – $500 NLHE BIG 50
Jun 1 – $600 NLHE DeepStack
Jun 2 – $1,000 NLHE Super Turbo Bounty
Jun 7 – $1,000 NLHE Forty-Stack
Jun 8 – $600 Pot-Limit Omaha (PLO) DeepStack
Jun 10 – $1,000 PLO 8-Handed
Jun 14 – $800 NLHE DeepStack
Jun 15 – $500 NLHE Freezeout
Jun 16 – $600 Mixed NLHE/PLO
Jun 17 – $1,000 Ladies NLHE
Jun 18 – $1,000 Seniors NLHE Championship
Jun 19-20 – $1,000 NLHE Double-Stack
Jun 21 – $800 NLHE DeepStack
Jun 22 – $1,000 Super Seniors NLHE
Jun 22 – $1000/Team Tag Team NLHE
Jun 23 – $600 NLHE DeepStack Championship
Jun 24-25 – $400 NLHE COLOSSUS
Jun 26-27 – $888 NLHE Crazy Eights
Jun 29 – $1,000 Mini Main Event
Jun 30 – $500 FINAL 500 Salute to Warriors NLHE
Jul 4-6 – $1,1111 NLHE Little One for One Drop
Jul 12 – $800 NLHE DeepStack
Jul 13 – $1,000 NLHE Super Turbo