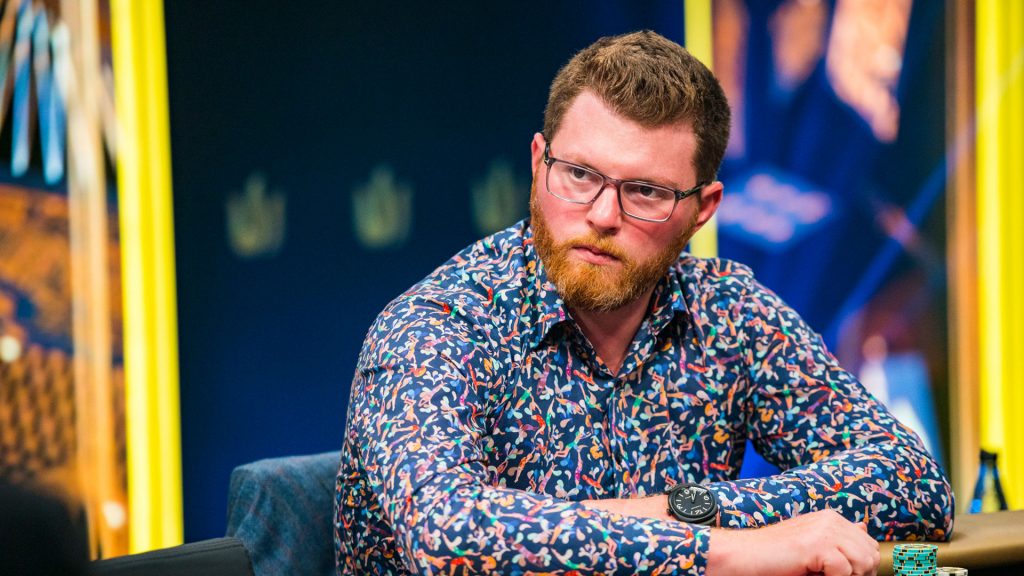 You won't find the name of the man who leads partypoker's High Roller Leaderboard in any of the soon-to-be reported results. Luckily, for Alex Foxen, none of his pursuers took full advantage of his absence.
Three of the top five did gain ground on Foxen on Sunday.
Rok Gostisa closed the gap at the top to ten points after finishing third in a $1k for $9,750, and Juan Pardo Dominguez and Timothy Adams also inched closer with a third and a fourth-place finish in the $10k Mix-Max. Luke Reeves, who rounds out the top five, didn't feature in the money (ITM) in Sunday's events.
Nick Petrangelo was one of the biggest winners on the day taking down the 31-entrant $25,500 Main Event for $356,500. Michael Addamo, Christoph Vogelsang and Jake Schindler also finished ITM with Adrian Mateos bubbling.
Other Sunday High Roller winners include Isaac Haxton, Joel Nystedt, Aleksejs Ponakovs, and Andrea Panarese.
Here are the results in full.
$25,500, $750k GTD Main Event
31-entrants
Results
Nick Petrangelo – $356,500
Michael Addamo – $217,000
Christoph Vogelsang – $139,500
Jake Schindler – $62,000
$10,300, $300k GTD Mix-Max 2nd Chance
46-entrants
Results
Isaac Haxton – $184,000
Niklas Astedt – $117,734.70
Juan Pardo Dominguez – $59,800
Timothy Adams – $41,400
Wiktor Malinowski – $32,300
Fedor Holz – $24,865.30
$1,050, $100k GTD
107-entrants
Results
Joel Nystedt – $17,765.63+$13,107.50
Georgios Zisimopoulos – $2,828.12+$9,362.50
Rok Gostica – $3,062.50+$6,687.50
Thomas Meuhloecker – $4,625+$4,681.25
Tomi Brouk – $2,125+$3,477.50
Istvan Habencius – $1,312.50+$2,675
Robert Finch – $2,562.50+$2,140
$530, $200k Mini Big Game
492-entrants
Results
Aleksejs Ponakovs – $39,472.51
Alexandre Reard – $38,911.33
Dennys Ramos – $22,346.80
Alexandros Theologis – $15,545.60
Joao Ferreira Caetano – $11,027.66
Julien Perouse – $8,015.70
Alberto Meran – $5,708.15
Christian Rudolph – $4,129.30
$530, $50k GTD Turbo Knockout
129-entrants
Results
Andrea Panarese – $9,937.52+$7,414.32
Raul Martinez Gallego – $3,250+$5,312.25
Hristivoje Pavlovic – $2,140.62+$3,870
Sami Kelopuro – $500+$2,741.25
Richard Bell – $125+$1,935
Chris Johnson – $1,749.99+$1,531.87
Anton Nahorniak – $1,546.87+$1,219.05
Chad Eveslage – $1,500+$967.50
Leaderboard Results
Alex Foxen – 1012 pts
Rok Gostisa – 1002
Luke Reeves – 899
Juan Pardo Dominguez – 831
Timothy Adams – 827