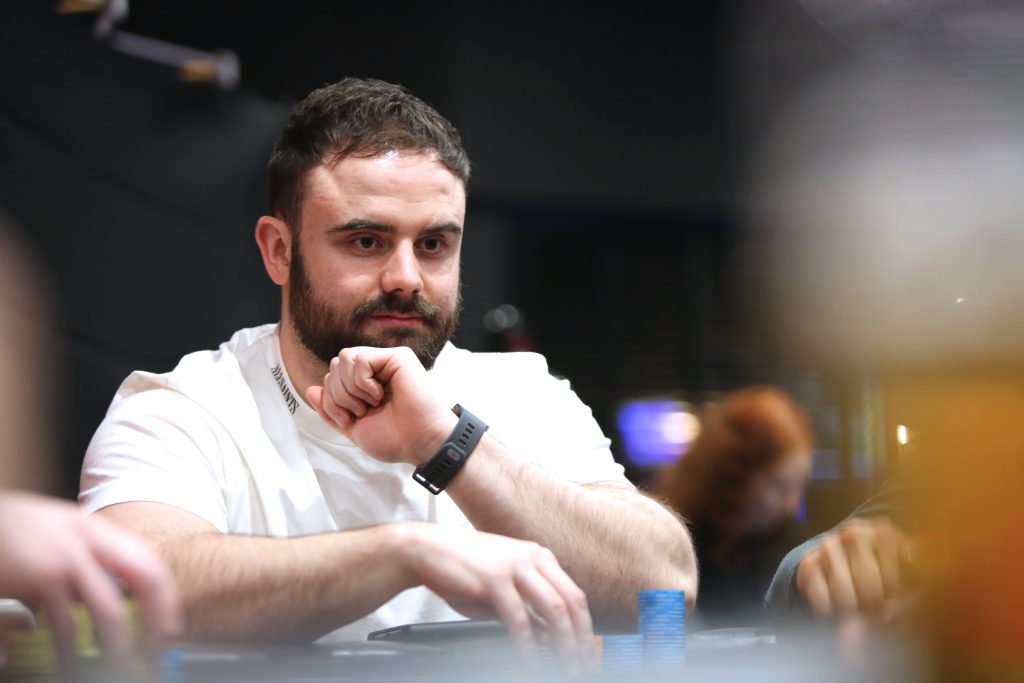 The kaleidoscope of high stakes poker continues unabated on partypoker with the High Roller Club. The flunky free home of those seeking fame, fortunate and flow saw Luke Reeves replace Thomas Muehloecker at the top of the leaderboard after six events on Tuesday night.
Reeves finished in the money (ITM) in 50% of the night's events, winning two of them. The UK star was a revelation in the 60-entrant $1,050 High Roller Mix-Max, beating Atanas Malinov to secure the $20,754.48 first prize. Reeves then went on to win the 39-entrant $2,600 High Roller Club Mix-Max, defeating George Wolff, heads-up for $39,000.01.
Chad Eveslage also bagged a brace. The man from Indiana crushed the 99-entrant field in the $530 High Roller 6-Max Bounty Hunter for $11,923.93, before besting a field of 44-entrants in the $2,100 High Roller Club 6-Max Knockout for $40,157.02.
Other winners on the night include Teun Muelder who won the $5,200 High Roller Club Main Event, overthrowing 51-entrants including Sam Greenwood, heads-up, to claim the $90,525 first prize. Jans Arends won the $1,050 High Roller Club 6-Max Turbo Knockout, circumventing 44 landmines to collect $16,391.03.
Matthias Eibinger led the close but no cigar brigade with three ITM finishes. Andras Nemeth, Kristen Bicknell, Mark Davis and the Arends as mentioned above, earned two.
Here is the leaderboard.
The action continues until 16 July.
Tuesday Night Results
$5,200 High Roller Club Main Event
51-entrants
Results
Teun Mulder – $90,525
Sam Greenwood – $60,562.50
Rok Gostica – $38,887.50
Matthias Eibinger – $24,862.50
Mark Davis – $16,575
Jon Van Fleet – $12,750
Ludovic Geilich – $10,837.50
$1,050 High Roller Mix-Max
60-entrants
Results
Luke Reeves – $20,754.48
Atanas Malinov – $13,500
Preben Stokkan – $7,200
Matthias Eibinger – $5,400
Aleksejs Ponakovs – $3,900
Andras Nemeth – $2,700
Pim Gieles – $2,181.84
Stefan Huber – $2,181.84
$530 High Roller 6-Max Bounty Hunter
99-entrants
Results
Chad Eveslage – $6,171.89+$5,752.04
Tomas Paiva – $2,132.981+$5,746.91
Alex Reard – $2,289.06+$3,538.11
Matthias Eibinger – $1,640.62+$2,579.87
Nikita Kupchin – $1,703.12+$1,842.76
Ricardo Arraino – $500+$1,253.08
Thomas Muehloecker – $2,281.25+$820,62
Alexandr Razinkov – $125+$820.62
$2,100 High Roller Club 6-Max Knockout
44-entrants
Results
Chad Evelsage – $23,406.25+$16,750.77
Giuseppe Iadisernia – $500+$16,739.54
Pascal Hartmann – $5,625+$8,805.21
Kristen Bicknell – $500+$5,888.22
Artur Martirosian – $3,250+$4,579.73
Max Diender – $2,031.25+$3,536.53
$2,600 High Roller Club Mix-Max
39-entrants
Results
Luke Reeves – $39,000.01
George Wolff – $24,954.63
Mark Davis – $12,675
Andras Nemeth – $8,775
Kristen Bicknell – $6,825
Jans Arends – $5,270.36
$1,050 High Roller Club 6-Max Turbo Knockout
44-entrants
Results
Jans Arends – $8,015.63+$8,375.40
Aleksejs Ponakovs – $1,250+$8,369.77
Roberto Romanello – $3,015.62+$4,252.60
Alex Foxen – $2,906.25+$2,944.11
Luke Reeves – $625+$2,289.86
Emrah Yildiz – $1,768.25
High Roller Leaderboard
Luke Reeves – 811 points
Thomas Muehloecker – 725
Matthias Eibinger – 660
Rok Gostica – 601
Wiktor Malinowski – 541
Giuseppe Iadisernia – 494
Artur Martirosian – 483
George Wolff – 473
Teun Mulder – 459
Preben Stokkan – 449