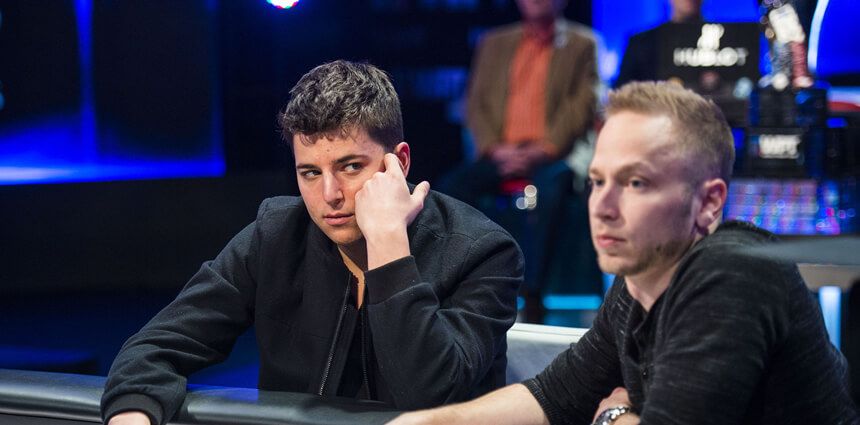 The enrollment in GGPoker's high stakes multi-table tournaments (MTTs) has been more fish paste sandwich than full-on New York Deli, but for the sake of uniformity here are the results.
The form seems to be this: when an MTT becomes a short-handed Sit n Go, Jake Schindler wins it. The American-pro featured in the money (ITM) in three of the five $5k+ events spread over the last three days, winning the two smallest.
Schindler took down two 5-entrant Bryn's High Rollers $5k events, beating Alex Foxen in one and Chris Brewer in the other as well as finishing 4/52 in the High Rollers Blade Prime $5k.
Juan Pardo Dominguez finished ITM in two events, including winning the highest buy-in of the lot in another short-handed scramble. The Spaniard took down the 6-entrant Bryn's High Rollers $10k, defeating that man Jake Schindler, heads-up. Dominguez also finished 3/23 in the High Roller Blade Mulligan $5k, an event that 'dnegking' won for $57,083.13.
Preben Stokkan is the man who walked away from GGPoker with the biggest prize of the past three days. The Norwegian star conquered a 52-entrant field to win the High Rollers Blade Prime $5k. Stokkan beat Timother Nuter, heads-up, to claim the $94,390.95 first prize.
Here are the results in full.
Bryn's High Rollers $5k
5-entrants
Results
Jake Schindler – $23,750
High Roller Blade Mulligan $5k
23-entrants
Results
Dnegking – $57,083.13
Sergi Reixach – $34,530.69
Juan Pardo Dominguez – $17,636.18
Bryn's High Rollers $10k
6-entrants
Results
Juan Pardo Dominguez – $58,200
High Rollers Blade Prime $5k
52-entrants
Results
Preben Stokkan – $94,390.95
Timother Nuter – $58,040.06
Chris Brewer – $38,983.98
Jake Schindler – $26,184.51
George Wolff – $17,587.46
Ali Imsirovic – $11,813.04
Bryn's High Rollers $5k
5-entrants
Results
Jake Schindler – $23,750