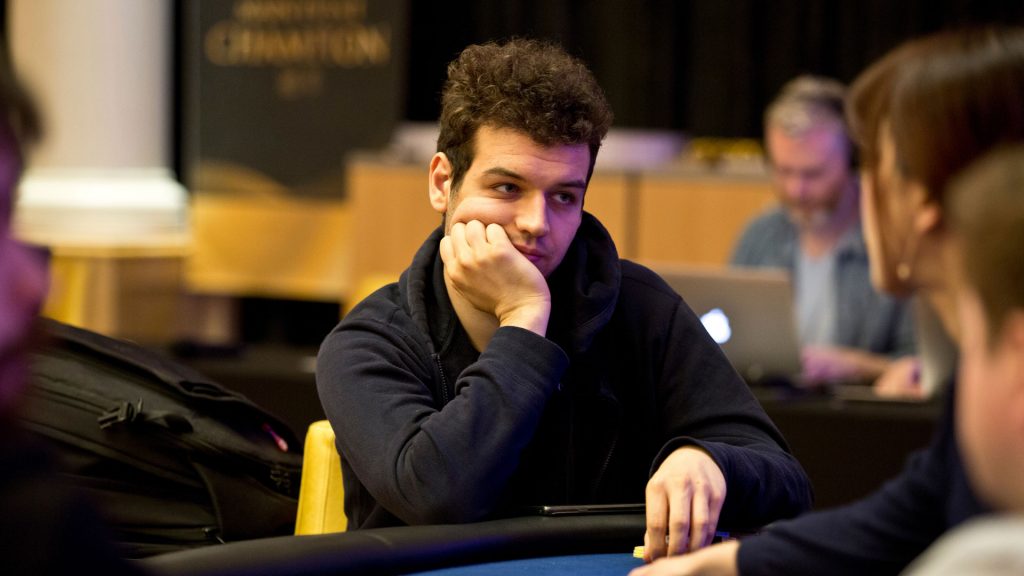 As the world widens their aperture in post lockdown world, online poker players stay firmly seated with butts in chairs courtesy of some of the best high stakes action the industry has ever seen. Given the recent rise in coronavirus cases in Las Vegas casinos since the decision to reopen the pits, I guess that's a good thing.
While weekend warriors dodged COVID bullets in nightclubs, churches and casinos alike, Michael Addamo took the High Roller Club apart like a seasoned plumber with a wrench and a leaky faucet.
The awesome Australian, hailing from Old Blighty, binked victories in Sunday's two highest buy-ins in the High Roller Club collecting more than $600,000 in loot, and moving up to #11 in the leaderboard proper.
The man standing ten rungs of the ladder higher than Addamo is Rok Gostisa. The Slovenian finished in the money (ITM) in two of Sunday's events to surpass Luke Reeves at the top. The British star managed to eke into one final table, finishing fifth in the Warm-Up, slipping into second place.
Timothy Adams, Juan Pardo Dominguez, and Pascal Lefrancois all replicating Gostisa with two final appearances on Sunday. Adams sits fourth in the overall leaderboard with Lefrancois, seventh.
Here are Sunday's results.
$25,500 Main Event
39-entrants
Results
Michael Addamo – $407,500
Rok Gostisa – $265,000
Juan Pardo Dominguez – $100,000
Timothy Adams – $62,500
$10,300 Mix-Max 2nd Chance
51-entrants
Results
Michael Addamo – $204,000
Sergi Reixach – $130,531.95
Vyacheslav Buldygin – $66,300
Timothy Adams – $45,900
Juan Pardo Dominguez – $35,700
Pascal Lefrancois – $27,568.05
$5,200 The Big Game
221-entrants
Results
Jon Van Fleet – $211,552.46
Bujtas Laszlo – $153,554.44
Kristen Bicknell – $109,459.41
Jans Arends – $80,927.34
Sami Kelopuro – $57,064.15
Pascal Lefrancois – $43,576.26
Mark Radoja – $32,163.43
Eelis Parssinen – $23,863.19
$1,050 Knockout
101-entrants
Istvan Habencius – $17,289.07+$12,372.50
Alexandros Theologis – $5,867.19 + $8,837.50
Iurii Pasiuk – $3,234.37+$6,312.50
Claas Segebrecht – $1,375+$4,418.75
Sergi Denisov – $500+$3,282.50
Andras Nemeth – $2,171.87+$2,525
Chris Hunt – $750+$2,020
Niklas Astedt – $1,781.25+$1,641.25
$1,050 Warm-Up
99-entrants
Results
Sergey Konovalov – $24,500
Mikitak Badziakouski – $17,500
Ioannis Angelou-Konstas – $12,500
Aleksejs Ponakovs – $8,750
Luke Reeves – $6,500
Barry Hutter – $5,000
Christian Rudolph – $4,000
Rok Gostisa – $3,250
High Roller Leaderboard
Rok Gostisa – 940
Luke Reeves – 899
Thomas Muehloecker – 725
Timothy Adams – 715
Teun Mulder – 684
Matthias Eibinger – 660
Pascal Lefrancois – 617
Artur Martirosian – 613
Wiktor Malinowski – 601
Preben Stokkan – 555