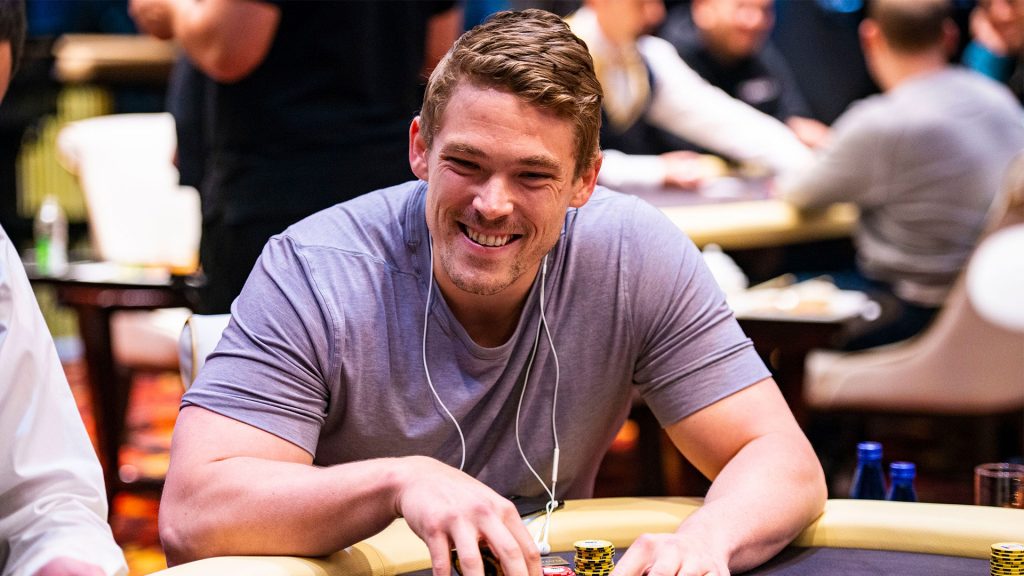 Hedonism is whatever turns you on, and for some, that's the hardscrabble grind of online poker multi-table tournaments (MTTs) – the very form of indulgence that Alex Foxen enjoys.
The man many would vote as the hardest working high stakes online MTT grinder in the biz spent Thursday night creating a heatwave in the High Roller Club on partypoker.
Foxen licked the 42-entrant field in the $10,300, $400k High Roller Main Event for $159,600. The triumph is Foxen's third High Roller Club title of the week, after winning two on Tuesday night. Foxen also made the final table of the $5k (3rd) and the $530 (5th) concluding a fantastic evening.
Viktor Blom was the last man seated in Foxen's $10k win. The Swede also made the final table of the $5k (6th) to continue his resurgence in high stakes online MTTs, and his compatriot and former PocketFives World #1 Nikas Astedt also featured in two final tables, finishing 6th in the $10k and 3rd in the $1k.
Winners on the night include Sam Greenwood taking down the 40-entrant $5k for $80,000, Ivan Gabrieli winning the 47-entrant $1k for $16,614.21, and Andrey Kotelnikov for outlasting the 51-entrant field in the $530 for – $8,345.06.
Here are the results in full.
$10,300, $400k Main Event
42-entrants
Results
Alex Foxen – $159,600
Viktor Blom – $105,000
Alexandros Kolonias – $67,200
Wiktor Malinowski – $37,800
Mike Watson – $29,400
Niklas Astedt – $21,000
$5,200, $150k 6-Max Second Chance
40-entrants
Results
Sam Greenwood – $80,000
Sami Kelopuro – $51,189
Alex Foxen – $26,000
Isaac Haxton – $18,000
Eelis Parssinen – $14,000
Viktor Blom – $10,811
$1,050, $50k Mix-Max
47-entrants
Results
Ivan Gabrieli – $8,687.50+$7,926.71
Andrejs Litvinenko – $1,312.50+$7,921.39
Niklas Astedt – $656.25+$4,024.79
Kristen Bicknell – $1,718.75+$2,786.39
Preben Stokken – $2,437.50+$2,167.19
Roberto Romanello – $250+$1,673.53
$530, $25k Mix-Max Turbo
51-entrants
Results
Andrey Kotelnikov – $4,531.25+$3,813.81
Boris Kolev – $2,656.25+$3,811.23
Oleg Vasylchenko – $250+$1,936.45
Valentino Sibilla – $750+$1,340.62
Alex Foxen – $875+$1,042.70
Alex Reard – $125+$805.19