It's kicking off in Austria at the moment.
The country's Vice-Chancellor and head of the Freedom Party, Heinz-Christian Strache, has told media in Vienna that his party was fighting against "population exchange."
Strache and his buddies are concerned that 16% of Austria's population isn't Austrian, and that figure will continue to grow until non-Austrians rule his part of the world.
I blame the German poker players who now call Vienna, home.
Together, the Vienna-based Germans and Austrians have created a poker armada of such strength and fortitude that they have Whatsapp Groups containing more members than Lex Veldhuis has Twitch followers.
Matthias Eibinger didn't follow that route.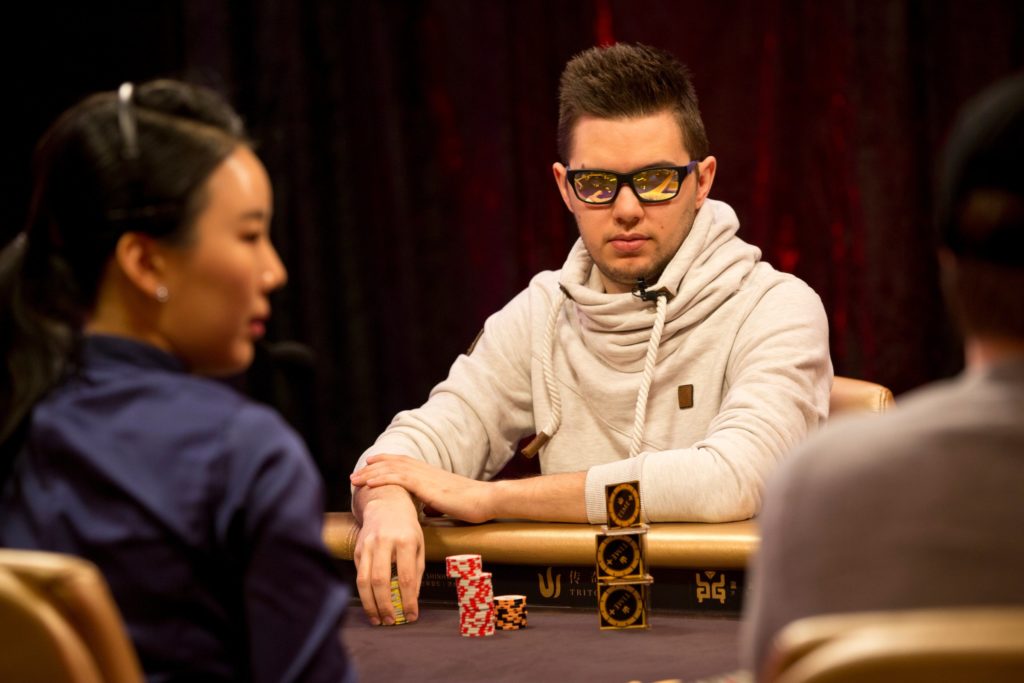 Today, the Austrian star can bend the ear of the world's best, but Eibinger made his way to the top via an alternative and more solitary route open to those who wish to call the most liveable city in the world 'home.'
And it's not done him any harm.
This week, Eibinger picked up his third €50,000 High Roller title after beating 58-entrants (36 -unique, 22 re-entries), and he's only been racking up live tournament scores in the past three years.
Eight people would finish in the money, with Daniel Dvoress taking a missile to the gut, finishing in ninth place after a three-way all-in that also saw Seth Davies exit in eight (albeit with €112,540 to show for his troubles). Alex Foxen was the conqueror of that pair when his pocket aces battered pocket queens and AK, and the Global Poker Index (GPI) World #1 would prove to be a samurai sword in the side of everyone at the final table until Eibinger put him in his place.
After ridding the final table of Dvoress and Davies, Foxen took out Michael Soyza QTo>J7o, and then the Frenchman Jean-Noel Thorel KT>KJ after rivering a straight. Triton Poker Series regular, Wai Leong Chan's ATo beat Alexander Uskov's KTo when all-in pre-flop, and then Foxen was at it against, eliminating Ben Heath in a flip with AQ slapping pocket fives across the face so hard they ended up on the wrong side of the rail.
A heads-up confrontation between Foxen and Eibinger fell into the cement after the Austrian eliminated Chan QTo>86hh.
Heads-Up
Foxen – 3,220,000
Eibinger – 2,580,000
It wasn't a marathon, more of a sprint.
With blinds at 30,000/60,000/60,000, Eibinger limped into the pot and then paid the 255,000 that Foxen demanded to see a flop. The dealer placed Td7s7c onto the felt. Eibinger called a 555,000 Foxen check-raise. The turn was the 7h, and Eibinger called a 465,000 Foxen bet. The final card was the Kc, and Foxen checked, Eibinger moved all-in, and the American mucked his cards.
That hand gave Eibinger a 2:1 chip lead, and he had them all when the pair got it in with Foxen hoping that pocket fours would outsprint AJ, only for a second jack to land on the flop to give Eibinger the win.
Eibinger has now earned more than $6m playing live tournaments, and this was his fourth victory, with all of them coming in $25k+ events. We should also extend a hat tip to Foxen who finished fifth in the €25k Single-Day High Roller.
Here are the final table results.
Final Table Results
Matthias Eibinger – €844,080
Alex Foxen – €610,550
Wai Leong Chan – €393,900
Ben Heath – €298,240
Alexander Uskov – €230,710
Jean-Noel Thorel – €180,070
Michael Soyza – €143,490
Seth Davies – €112,540