What's orange and sounds like a parrot?
A carrot.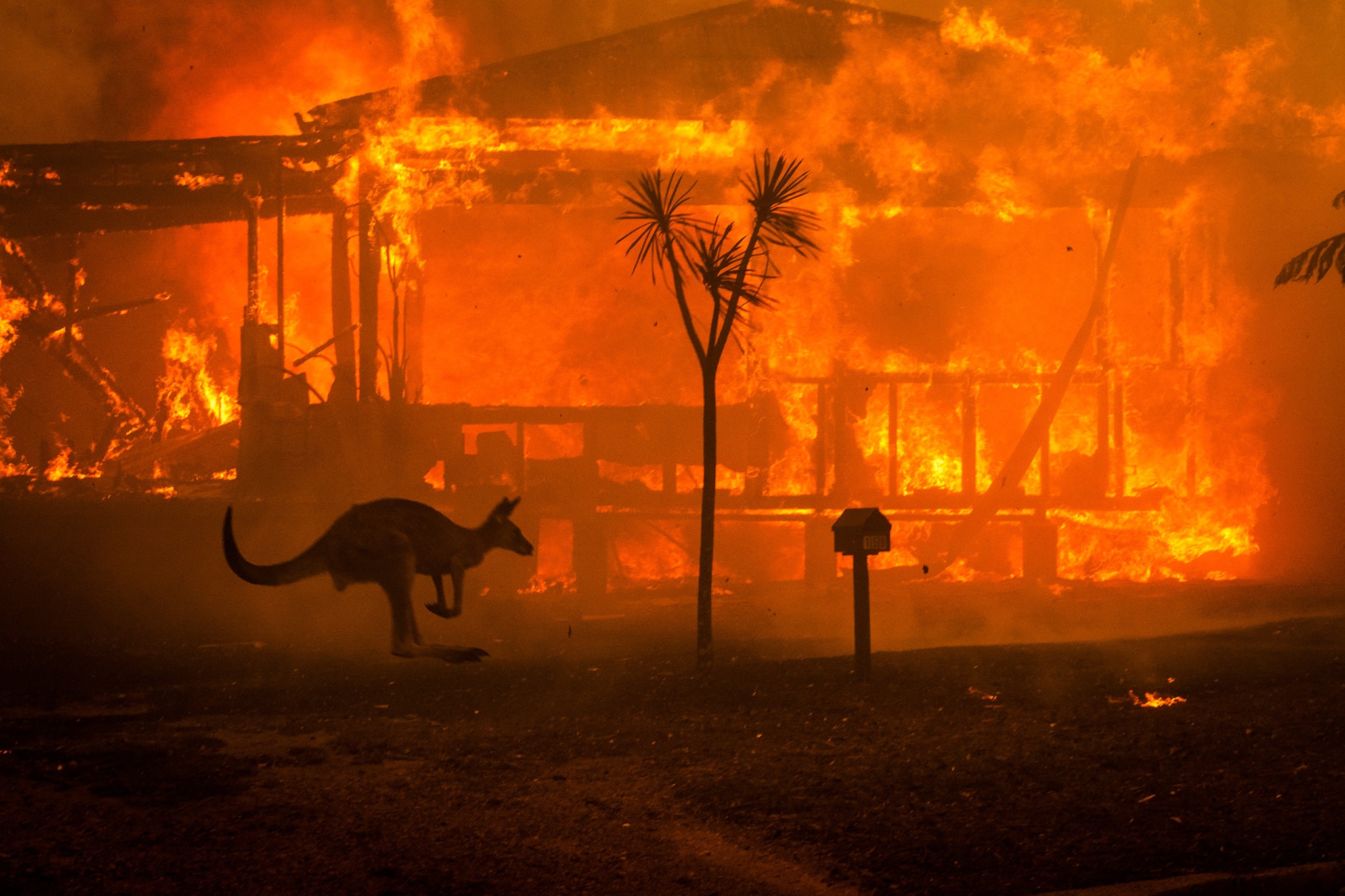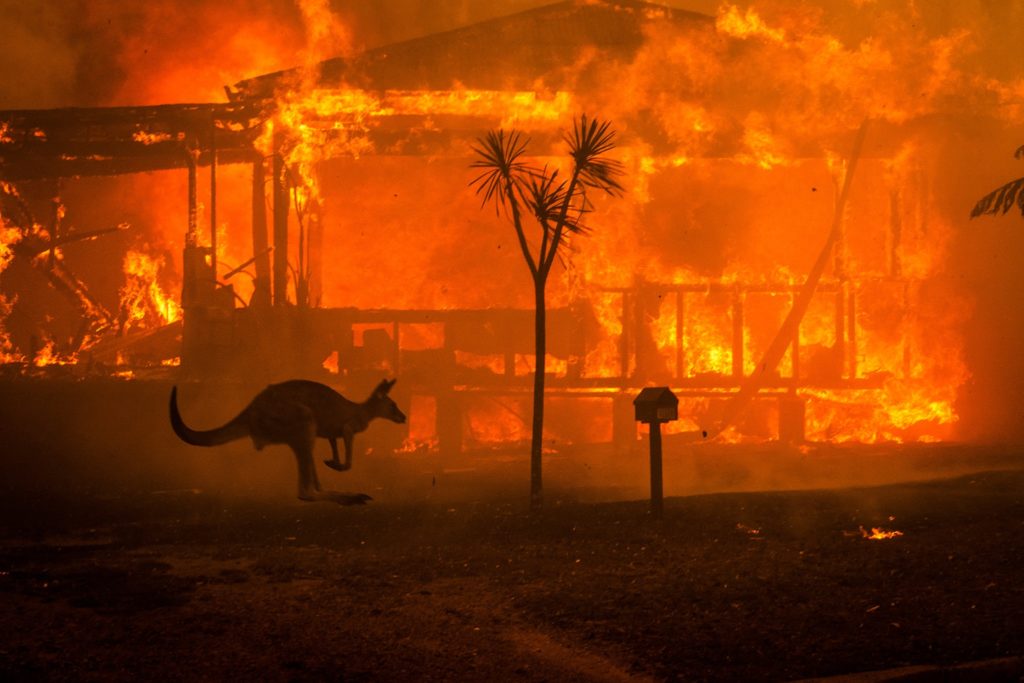 People working for the National Parks and Wildlife Services (NPWS) in Australia are currently dropping them from the sky, feeding wildlife whose food supply has been turned into ash by the raging wildfires.
The last time you saw a carrot in poker, Chris 'Jesus' Ferguson, was slicing through them with the ace of spades. That's before Ferguson became one of the most hated men in poker, of course.
Putting things into perspective, Australia is burning.
The Pinnacle begins in the land that's proving to be more pavement than porcelain and the Aussie Millions. Melbourne's annual showcase goes ahead despite the poor air quality – the perfect time to spend the whole month in a casino.
The 2020 tournament is still a little wet behind the ears. None of the events that burn a molten hole in your pocket has begun, but a few stars known to flick in the occasional $25k have started well.
You don't see Dzmitry Urbanovich on the high roller scene that often these days, but the Pole took down Event #2: AUD 2,500 H.O.R.S.E, beating 42-entrants to win the AUD 28,755 first prize.
Toby Lewis rarely plays live events, but when he does, he kills it, especially in Melbourne. In 2018, Lewis wafted through 800-entrants on his way to a sweet-smelling $1,178,513 win in the Main Event, and last year he was the star of the show, winning the AUD 50,000 Challenge, and finishing runner-up in the AUD 25,000 Challenge, for a combined haul of $1m. Lewis made it three wins in three-years after taking down the 258-entrant Event #8: AUD 2,500 No-Limit Hold'em (NLHE) Shot-Clock event for $102,182.
Moving from Melbourne to Sydney, and Jonathan Karamilikis won the AUD 20,000 NLHE High Roller at the World Series of Poker Circuit (WSOPC) in the Star Casino Sydney. Karamalikis earned $258,350 for the win, and followed it up with a 3rd in Event #1: AUD 1,200 NLHE at the Aussie Millions.
One player who found the key to unlocking his form in the past 12-months is Kahle Burns. The 2019 Global Poker Index (GPI) Australian Player of the Year (PoY) is offering you a 2-hour group coaching session if you donate $500 to help combat the Australian wildfires.
partypoker MILLIONS UK Update
Sticking with Burns, and what an incredible festival the partypoker MILLIONS UK turned out to be for the man who came so close to capturing the 2019 GPI PoY title.
The Australian star won the 37-entrant $25,500 NLHE Super High Roller for $350,000, before finishing runner-up to Joao Vieira in the $10,300 NLHE High Roller for $165,000.
Here are the ITM results from both events.
$25k ITM Finishes
Kahle Burns – $350,000
Igor Kurganov – $222,250
Ben Heath – $150,000
Preben Stokkan – $100,000
Steve O'Dwyer – $75,000
$10k Final Table Results
Joao Vieira – $250,000
Kahle Burns – $165,000
Alex Foxen – $115,000
Joni Jouhkimainen – $90,000
Joao Simao – $70,000
Igor Kurganov – $55,000
Michael Sklenička – $45,000
Fahad Althani – $35,000
The $10,300, $5M GTD Main Event attracted 530-runners, clearing the guarantee, and Sweden's Anton Suarez was the first to the treasure chest containing $1m. High Rollers who made a deep run include Patrick Leonard (17th), Sam Grafton (31st) Niall Farrell (38th) and Adrian Mateos (40th).
During the MILLIONS UK festivities, Rob Yong announced a MILLIONS Cyprus sometime in May 2020 with a $5k, $5m GTD Main Event, and is also proposing a MILLIONS Invitational London. The £5.3k event would be a qualifier only event, freezeout, no late registration, and seven qualifiers per table, with one invited amateur VIP guest. If the game gets the green light, it will take place ahead of Triton London in August.
Yong also found the time to appear in a live high stakes cash game. 'Tricket's Game' featured on the MILLIONS UK livestream schedule, and the hairdryer, Luke Schwartz, ended the night as the big winner, turning £25k into £200k competing against the likes of Yong, Sam Trickett and Leon Tsoukernik.
WPT Gardens Festival Update
Switching continents, like mosquitoes, switch ankles, and the World Poker Tour (WPT) ensured there was high roller action on the North American menu despite the exodus to Australasia and Europe.
Jim Collopy defeated 14-entries to win the $245,000 first prize in a $25,000 NLHE High Roller, and Ali Imsirovic took the other one down, although details on entrants and prize money are proving to be elusive.
Darren Elias eats $25k WPT High Rollers for breakfast (maybe he was fasting last week), and recently the WPT's Executive Tour Director, Matt Savage, named Elias as the WPT Player of the Decade.
Check out these stats.
$3,869,957 in prize money.
4 x titles.
5 x 3rd place finishes.
38 cashes.
12 final tables.
2 WPT Tournament of Champions final tables.
Rounding out the Top 10.
Anthony Zinno
Mohsin Charania
Eric Afriat
Noah Schwartz
Sam Panzica
Marvin Rettenmaier
Chino Rheem
Darryll Fish
Alex Foxen/Ryan Tosoc
WSOP Championship Events
The high rollers spoke, and the World Series of Poker (WSOP) listened and acted.
The schedule for the $10,000 Championships is out, and there will be a unique leaderboard in situ for the first time. The 2020 series will boast 16 Championship events, with 14 of them freezeout (The Short-Deck and No-Limit 2-7 Lowball Draw have a re-entry rule). There is a $10,000 NLHE Online Championship event for the first time, and the $10,000 Heads-Up Championship goes the way of the Berlin Wall (the WSOP confirm there will be a heads-up event, but at a lower pay scale).
Daniel Negreanu is a fan.
The Debate: Do You Run it Once or Twice?
Maybe it's the post-Xmas spirit, but nobody has been slinging used condoms in poker's Twitterverse this week. So, we have no 'Beef' to bring you, but we do have a debate.
Rob Yong wants to know if you run it once or twice?
The poll attracted 4,663 votes, with 57.9% voting to run it once. Here is what some of the stars had to say.
Life Outside of Poker
Fedor Holz shares the books that have made a difference in his life including 'Freedom From The Known,' by Jiddu Krishnamurti, 'Being Aware of Being Aware' by Rupert Spira, and Yuval Noah Harari's entire back catalogue.
We'll have to wait and see whether Bill Perkins' new book 'Die With Zero' ends up on Holz's bookcase, but in the meantime, the Triton Million final tablist is turning his dream of creating a chess tournament into a reality. Perkins has teamed up with Chess.com to put on a match during the Skylar Chess Festival in Houston. The event takes place April-May 2020, and Perkins has stumped up $150,000 in prize money.
Tweet of the Day
And just incase you feel like grumbling over the quality of your sushi, today.