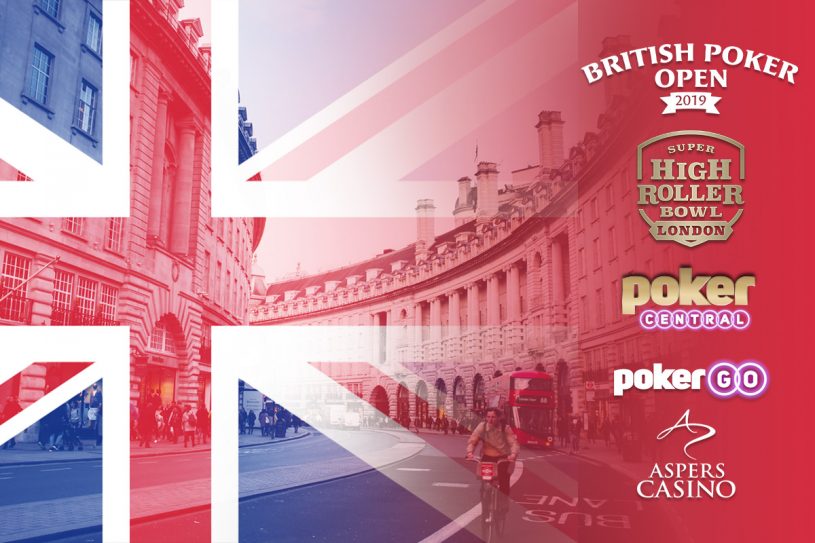 The award-winning Pinnacle is back. Apologies, to our thousands of ravenous fans. I know we pulled the needle from your compass by drifting off into hypersleep.
Ah, the impermanence of fame.
Here we go.
Two titans of the world of poker have cleaved the high stakes poker community right through the chest cavity, with an up and comer also taking a chunk of Shylock's flesh.
We begin in the realm of the real.
Poker Central's attempts to indoctrinate the British poker viewing public is over, and methinks, the splash was more big toe than full-on elephant bellyflop.
Field sizes at the British Poker Open (BPO) were small but more alarming for the organisers was the lack of non-pros in the field.
Sam Soverel was the star, making money in half of the events, including two wins, and earning close to £800,000 in gross earnings. The win also inches Soverel closer to a successful defence of his Poker Central High Roller of the Year title.
Towards the end of the BPO, headcounts began to fall as PokerStars, and the GGPoker Network launched the World Championship of Online Poker (WCOOP) and the GGSeries III. With $125m in guaranteed prize money hanging lower than the fruit consumed earlier in the week, the last £25k event, the £50k event, and the £100k event, all failed to register high on the attendance scales.
That spelt bad news for the Super High Roller Bowl (SHRB) London, with only 18-entrants turning up for the shebang (The previous outing outside of Las Vegas saw 75-entrants compete in Macau).
The man who created the SHRB won it. Cary Katz went on a double-up heater that seemed almost illusory, to take the £2.1m first prize after beating Ali Imsirovic, heads-up, for the title.
Will it return?
We hope so.
In the meantime, if you're craving some live action, check out the Triton Poker YouTube Channel. We're currently in the process of publishing some juicy Short-Deck cash game action from Montenegro.
Online News: Shaun Deeb and Timofey Kuznetsov Headline.
It wasn't that long ago that Shaun Deeb was the undisputed king of WCOOP. The man had so much passion for online poker's premier event that three years ago, he chose to play over the birth of his child.
Then last year, Denis "aDrENalin710" Strebkov, stuck a stepladder next to Deeb, climbed to the highest rung, and kicked his crown into touch. Five wins propelled the Russian to the top of the WCOOP Event Winning Leaderboard with nine.
Deeb wants his crown back.
Within the first week of WCOOP, Deeb has moved up to seven victories, and he did so after beating Strebkov, heads-up, for the title and $25,375 in Event #9 (H) $1,050 No-Limit 5-Card Draw PKO.
The biggest winner of the opening week of WCOOP was Timofey "trueteller" Kuznetsov. The Russian won the $527,458.43 first prize after topping a final table in Event #25 (H) $25,000 No-Limit Hold'em Eight-Max High Roller. Stars who went deep in that one included Jordi Urlings (2nd), Justin Bonomo (3rd), Dominik Nitsche (5th), Mustapha Kanit (6th), and Timothy Adams (8th).
Michael "imluckbox" Addamo, won a WCOOP title after beating a field of 272-entrants to win Event #13 (H) $5,200 Sunday Million High Roller. The Aussie beat Samuel "€urop€an" Vousden, heads-up, to take the $258,952.34 first prize.
And two of Portugal's most excellent also booked WCOOP wins.
Rui "RuiNF" Ferreira won his seventh COOP title after vanquishing a 97-entrant field in Event #21 (H) $1,050 Limit Hold'em 6-Max for $23,896. Joao "Naza114" Vieira topped a 213-entrant field to win the $88,846 first prize in Event #26 (H) $530+R Pot-Limit Omaha (PLO) 6-Max. Vieira won his first World Series of Poker (WSOP) bracelet in the summer.
For once, WCOOP isn't the place to be for high rollers looking for the juiciest games. The GGPoker Network slapped 14 $25,000 buy-ins onto the schedule of the GGPoker Series III with the nonchalance of an operator destined for greater things.
There were two $25,000 buy-in events on the opening weekend. 'Omar Bingo' collected $344,893 after beating a 33-entrant field in the first one, and the man who won the only $25,000 event of GGSeries II, Andras "PokerBluff1" Nemeth, took down the second one for $226,237 (Nemeth also finished second in a $10k for $104,848, and won the PokerStars Sunday High Roller).
Bryn Kenney is the face of GGPoker, but it's been interesting to see a few of his high rolling buddies joining him to promote the event. Mike "Timex" McDonald is streaming some of his action during the GGSeries, and Jason Mercier is also advertising the series via his Twitter channels.
The Beef: Bill Perkins v Alcohol
Every story has to have a cracking villain; this week, ours is alcohol. Triton Million London 6th place finisher, Bill Perkins, posted a Bloomberg article entitled: "Europe Needs to Cut Back on the Booze."
The piece came from the World Health Organisation (WHO)'s publication of their "Status report on alcohol consumption, harm and policy responses in 30 European countries 2019."
In a nutshell:
Alcohol killed 291k people in 30 European countries in 2016, more than ten times the number of deaths caused by traffic accidents. In comparison, the US opioid epidemic kills a quarter of that number.
Expanding further than Europe, the 2014 WHO report on the global state of alcoholism showed that more than 3.3 million people died from alcohol-related deaths, more than war, murder and homicide combined.
The cognitive dissonance within the thread was palpable.
Here it is.
The Debate: How Much Money Does a Pro Need?
The most interesting debate on Twitter's hight stakes circles this week once again came from the fingertips of Perkins.
"What Bankroll do you think is necessary to start a decent career and cover your living expenses as an online cash and tournament poker player. Assume rent is covered?"
More than 7k people voted in the poll, with "$50kish" the most popular answer. It wasn't an answer that met with universal acceptance in the high stakes realm, with most comments suggesting the figure should be much lower.
Chris Kruk believes the amount should be 'way less', stating that he started with $2k.
"You can grind a better hourly than minimum wage at 0.25/0.5 w/ that. Especially if you play soft sites etc. there's really no reason to mess it up w/ 2k. You just put in a lot of hours and move up/down aggressively."
Joseph Cheong also did it on the cheap, although he doesn't believe people can repeat the feat these days.
"Went broke multiple times and grinded freerolls on every site. Then saved up $500 to grind $3mtts. So $500. Not possible these days, though."
Ditto Scott Seiver.
"If rent is covered and no dependents 5k or less for sure if you're making >$15 / hour at low enough variance for online multitabling .25-.50."
What are your thoughts?
The Business: Dominik Nitsche Releases DTO Poker App
On the business front, Dominik Nitsche released his highly anticipated poker training app 'DTO Poker'. Based, on the Game Theory Optimal (GTO) approach, the app allows you to test a broad range of different scenarios, with the AI rating you on your decision-making. You can find the app across all of the app stores, and we will be having Nitsche as a guest to talk about his new app soon.
GTO Poker has its detractors, and Erik Seidel is not one of them. Check out this buddy hug for Stephen Chidwick.
Life Outside of Poker: Dan Smith on Meditation, Zang & Charity; Holz on Stage, Sontheimer on Coaching; Rast on Bitcoin
A quickfire catch up on the rest of the week's social media highlights and Dan Smith suggests using the Calm Meditation app, particular the cool 'Walking Meditation App' feature. In a recent article, I wrote on the 7 Habits of Highly Effective Poker Players, meditation was in the Top 7, so it's worth a punt.
You may recall that Aaron Zang collected £13.8m for winning the Triton Million London event. The event accrued £2.7m for charity, but the actual figure is much more. One example emerged on Twitter this week when Bill Perkins announced that Zang had donated to the hurricane ravaged Bahamas.
Fedor Holz also played in the Triton Million, and this week, Holz posted a shot of himself on stage speaking at 'Entrepreneurship Avenue'. Holz said a change in mindset was crucial to his advancement in the game. Check it out.
Holz is an ambassador for No-Limit Gaming (NLG), an Esports and Poker streaming/training company spearheaded by Stefan Schillhabel and Steffen Sontheimer. This week, Sontheimer announced plans to turn some of their Esports stars into poker pros. You can check out the live coaching on the NLG Twitch Stream.
Finally, if you are interested in learning more about Bitcoin, then the former SHRB winner, Brian Rast, penned a long-form blog post on the topic. Check it out.
The Quote of the Week:
We picked up this little beauty from a Bill Perkins retweet.
And that's a wrap for this week's Pinnacle.