Written by Lee Davy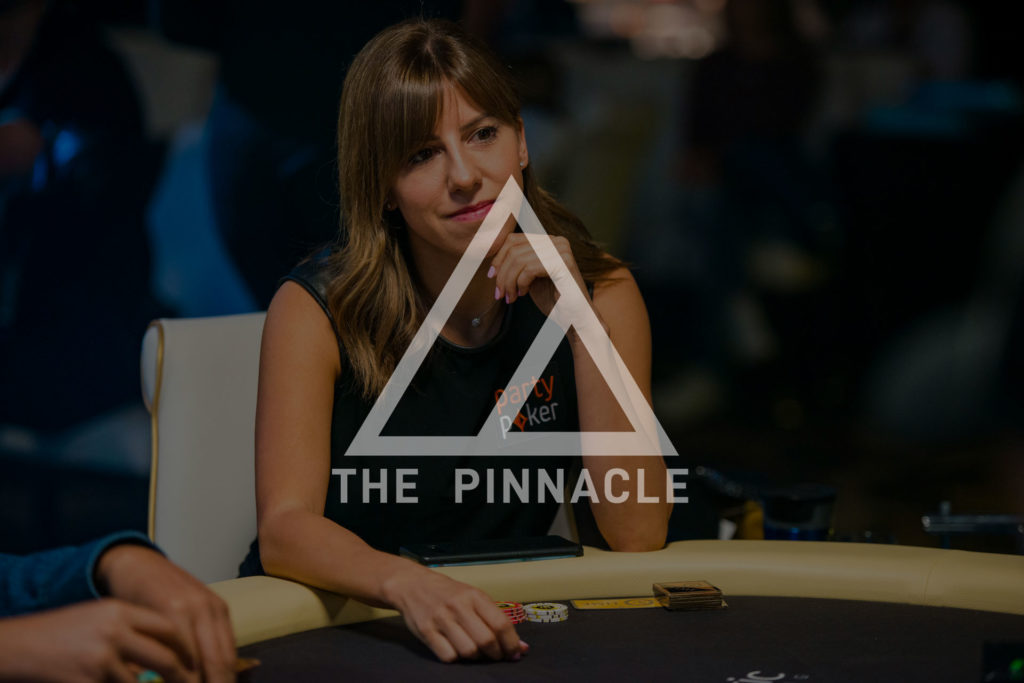 This week's Pinnacle is more teaspoon than tablespoon after most of the high stakes interest this week centred on the Democratic Presidential Primary Debate, Coronavirus (COVID-19), and Tyson Fury's fight with Deontay Wilder.
After Wilder's defeat against Fury, the Bronze Bomber blamed his 40-pound pre-fight costume on his seventh-round TKO. We're going to do what Wilder should have done, and drop some weight.
We begin, as we typically do, with a round-up of the sweet-smelling spices of the live tournament circuit. The only action this week came from the Aria, with the Las Vegas poker room hosting 2 x $10k and a $25k No-Limit Hold'em (NLHE) event.
The two victors in the $10k events were Jacob Daniels and Cary Katz. The latter extended his Aria ITM record to 64 with that win. Ali Imsirovic tweeted that he chopped the $25k with 'Jake', but the news has not yet emerged on The Hendon Mob, so we'll take a punt that the 'Jake' is Schindler.
Here are the results of the 2 x $10k events.
ITM Results
Jacob Daniels – $117,000
Seth Davies – $114,000
Ralph Wong – $56,000
Ben Yu – $35,000
Tom Marchese – $28,000
ITM Finishes
Cary Katz – $110,000
Erik Seidel – $75,000
Jake Schindler – $40,000
Sam Soverel – $25,000
You can read our write-up, right here.
The next high stakes action comes from Sochi, Russia, and it seems the Coronavirus is not going to turn the players into bawling babies. Organiser, Rob Yong announced that the Russian government would refuse entry to people holding Chinese passports, and that's only two of the 50+ players on the official list.
The partypoker MILLIONS Super High Roller takes place 6-15 March, and includes three $25.5k, 2 x $52k, 2 x $100k events, and a $250k NLHE Super High Roller Bowl. The formats are either NLHE or Short-Deck.
Here is the full schedule.
Yong is also considering an online version later in the year.
Sticking with the partypoker theme, and the Global Poker Index (GPI) celebrated Kristen Bicknell's reign as the #1 top female poker player in the world for an incredible 100 consecutive weeks. The Canadian is one of the few females competing in $25k+ games and won a $25k event at the 2019 Poker Masters.
Finally, the World Series of Poker (WSOP) released details of the live coverage for the upcoming 51st annual series.
Here is the plan.
Jul 1 – 20:00 – 01:00 WSOP Day 1A (ESPN2)
Jul 2 – 21:00 – 23:00 WSOP Day 1B (ESPN)
Jul 2 – 23:00 – 01:00 WSOP Day 1B (ESPN2)
Jul 3 – 20:00 – 01:30 WSOP Day 1C (ESPN2)
Jul 4 – 19:30 – 22:00 WSOP Day 2AB (ESPN)
Jul 5 – 22:00 – 01:00 WSOP Day 2C (ESPN2)
Jul 6 – 22:00 – 02:00 WSOP Day 3 (ESPN2)
Jul 7 – 19:00 – 23:00 WSOP Day 4 (ESPN2)
Jul 8 – 22:00 – 02:00 WSOP Day 5 (ESPN2)
Jul 9 – 20:00 – 00:00 WSOP Day 6 (ESPN2)
Jul 10 – 22:00 – 00:00 WSOP Day 7 (Play to Final Table ESPN2)
Jul 12 – 22:00 – TBD WSOP Day 8 (9 to 6 ESPN2)
Jul 13 – 22:00 – TBD WSOP Day 9 (6 to 3 ESPN2)
Jul 14 – 21:00 – TBD WSOP Day 10 (to a winner ESPN)
You can read more about it, right here.
Interviews and Stuff
Yours truly sat down with the Australian star James Obst to talk about poker, tennis and life in this week's episode of the Hero's Journey Podcast over at Run It Once.
Sam Greenwood guested on Jennifer Shahade's 'The Poker Grid',. Talking about a king-ten-suited hand, he played against Martin Kabrhel at the Triton Millions.
Check it out, right here.
Davidi Kitai features in Episode #1 of a new series from Winamax called 'Inside the Mind of a Pro." Here is that episode.
Finally, it's not an interview, but I have nowhere else to put it. Check out episodes 1# & #2 of our series exploring poker and belief systems.
Here is Part #1, and Part #2.
Tweet of the Week
Haralabos Voulgaris doesn't play a lot of high stakes poker, but after he popped his head above the parapet during Triton Million London, we added him to our list.
The NBA All-Stars game that saw Team LeBron beat Team Giannis 157 to 155 brought tremendous joy to millions of fans worldwide. Still, there was something about the game that irked, Voulgaris, and that was the $100,000 charity award that went to 'After School Matters' leaving those cheering on 'Chicago Scholars' with nothing but the insides of a bagel.
Voulgaris felt the NBA organisers could have done a better job, and decided to even things up.
And that's a wrap for this week's Pinnacle.