Phil Galfond is a poker Titan.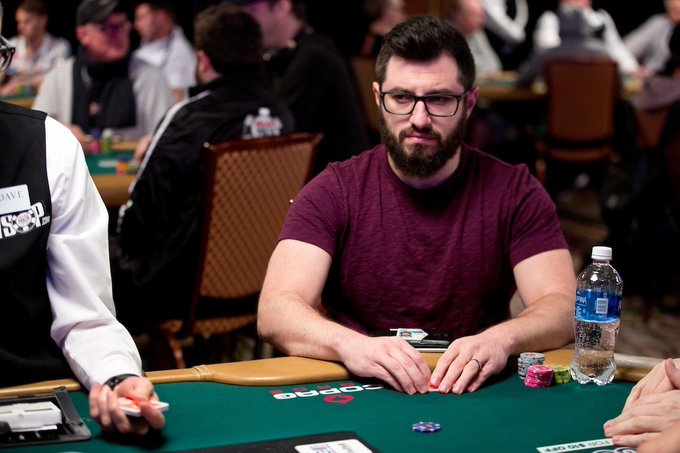 In Greek mythology, the Titans were Gods, amongst whom was Hyperion, the father of the lights of heaven.
Hyperion is also the name of the world's tallest tree.
Imagine the stress of your roots, pulling you towards the earth's core as the sun stretches your branches towards its solar flares, and you get a feel for the pressure VeniVidi1993 is applying to Galfond during their €100/€200 HeadsUp Pot-Limit Omaha (PLO) bout.
The last time, we reported on Match #1 of the 'Galfond Challenge', the Run It Once Poker founder, said that when it came to his confrontation with the PLO maestro, he was 'absolutely loving this shit' despite being down $569,164.31 through 7,583 hands, and 11 sessions.
We wonder if that's still the case.
Galfond's Losses Approach €1m
On the 12th day of the challenge, Galfond stopped the nine-day rot, booking his most significant win to date (€87,940.91). However, fans of Galfond desperate for some sense of momentum would soon realise that their fresh salmon was still nothing more than fishsticks when Galfond suffered his most prominent loss of the series.
On Day 13, Galfond called time after 470-miserable hands that saw his foe win €267,949.70. Here are two of Galfond's worse beats courtesy of Pocketfives.
The pair got it in for a €47,000 pot with Galfond holding top set on Qc8h4d rainbow. VeniVidi1993 had Qs7s5h54 for the gutshot and hit it on the turn when the 6h fell through the roof with a thud. Then Galfond got it in with aces on 8h6c2d only for VeniVidi1993 to hit two-pair on the river.
Days 14 & 15 were equally as meagre for Galfond with VeniVidi1993 booking winning sessions of €48,473.73 and €102,593.34. PocketFives lieutenant, Donnie Peters, put things into perspective, highlighting that the losses Galfond sustained post his most significant win, nearly totalled the entirety of his losses throughout the first 12 days (€419,016.77 versus €481,223.40).
With Galfond losing at a rate of €60,016 per session if that pace continues he will be €2.46m the poorer (including his €200,000 side bet).
Marathon Not a Sprint
The results look dire for Team Galfond.
Still, it's worth remembering that Galfond is yet to face a series of players that he holds a skill advantage over. Should the Poker Gods be a little more kind to this Titan, and after the ring rust wears off, there is every chance for the Run It Once Poker founder to fill this hole rather than being buried alive in it.
Macros Results
15 sessions
9,927 hands
€900,240.17 to VeniVidi1993