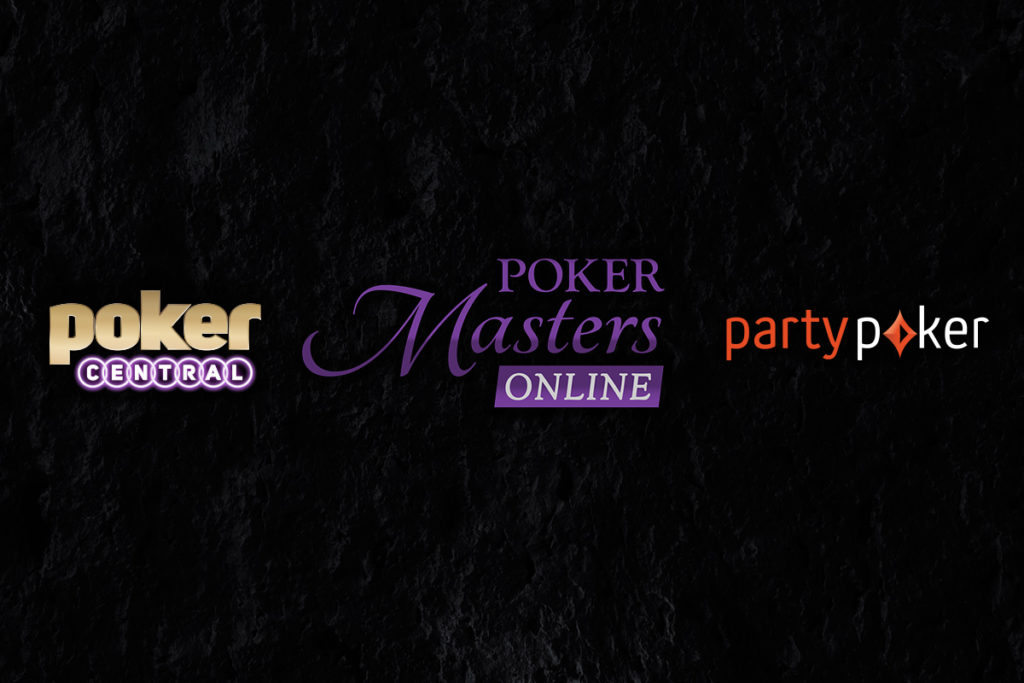 When the proverbials hit the fan, it's natural for humanity to veer towards pessimism, cynicism, and doom-mongering. Still, amongst these sceptics exist those that seek opportunity – people, capable of pivoting at a moment's notice, turning woes into wins.
As European mortuary slabs became the epicentre of the Coronavirus (COVID-19) pandemic, it left most of us in a rabbit in the headlight state of inertia over our wellbeing and economic fate. Then there were the others.
Live Tournaments Forced to Cancel Events
Live tournaments around the globe had no choice, but to suspend operations pending something, anything. While costs might need slashing, and the lifespan of jobs connected to these tours start to dwindle. In essence, the brands need to endure, so they can once again return to the top deck of their double-decker when the microscopes are no longer required, and so, into the arms of online poker rooms, they will run.
The latest to receive a ladder of support is Poker Central, and once again standing at the bottom is partypoker. The couple have worked together before, cross-pollinating content created by Poker Central's Super High Roller Bowl (SHRB), and the partypoker LIVE MILLIONS tour, and they're at it again.
The Poker Masters Online Series
partypoker.com will host The Poker Masters Online Series April 12-26. There will be 30 high roller events with buy-ins ranging between $10,300 and $51,000, with $15.25m in guarantees parcelled and ready for the best in the business to tear off a corner.
As with the live version, players earn leaderboard points dependant on finishing positions, and the player sitting on the highest perch at the end of the 30-event marathon will collect an additional $50,000 and a coveted Poker Masters Purple Jacket.
You can find the full schedule below.
As with Black Friday, when the world of online poker went from being the meat to the pie crust, people suffered, while others took the opportunity to pivot in the most fantastic ways, the Coronavirus presents a similar opportunity.
Online poker operators can do the quickstep, and they should, not through morbidity, but because it makes good business sense, and self-quarantined people need an outlet other than Season #3 of Ozarks on Netflix.
At the moment, there is a clear leader.
partypoker is leveraging their live tournament relationships to outstanding effect, and when it comes to the fruit, it will bear you're looking at pineapples and melons, not berries and grapes.
There was a time when people scoffed at the idea that partypoker could be bigger than PokerStars, but watching the speed, flexibility and efficiency of partypoker at work, real-time, it does make you wonder.
A terrible time for most.
An opportune time for some.
Poker Masters Online Full Schedule (GMT)
Sun 12 Apr – 18:00 Event #1 $10,300, $500k GTD NLHE
Sun 12 Apr – 21:00 Event #2 $10,300, $250k GTD NLHE
Mon 13 Apr – 18:00 Event #3 $10,300, $500k GTD NLHE
Mon 13 Apr – 21:00 Event #4 $10,300, $250k GTD NLHE
Tue 14 Apr – 18:00 Event #5 $10,300, $500k GTD PLO
Tue 14 Apr – 21:00 Event #6 $10,300, $250k GTD NLHE
Wed 15 Apr – 18:00 Event #7 $10,300, $500k GTD NLHE
Wed 15 Apr – 21:00 Event #8 $10,300, $250k GTD NLHE
Thu 16 Apr – 18:00 Event #9 $10,300, $500k GTD NLHE
Thu 16 Apr – 21:00 Event #10 $10,300, $250k GTD NLHE
Fri 17 Apr – 18:00 Event #11 $10,300, $500k GTD PLO
Fri 17 Apr – 21:00 Event #12 $10,300, $250k GTD NLHE
Sat 18 Apr – 18:00 Event #13 $10,300 $500k GTD NLHE
Sat 18 Apr – 21:00 Event #14 $10,300, $250k GTD NLHE
Sun 19 Apr – 18:00 Event #15 $10,300, $500k GTD NLHE
Sun 19 Apr – 21:00 Event #16 $10,300, $250k GTD NLHE
Mon 20 Apr – 18:00 Event #17 $10,300, $500k GTD PLO
Mon 20 Apr – 21:00 Event #18 $10,300, $250k GTD NLHE
Tue 21 Apr – 18:00 Event #19 $25,500, $1m GTD NLHE
Tue 21 Apr – 21:00 Event #20 $10,300, $250k GTD NLHE
Wed 22 Apr – 18:00 Event #21 $25,500, $1m GTD NLHE
Wed 22 Apr – 21:00 Event #22 $10,300, $250k GTD NLHE
Thu 23 Apr – 18:00 Event #23 $25,500, $1m GTD PLO
Thu 23 Apr – 21:00 Event #24 $10,300, $250k GTD NLHE
Fri 24 Apr – 18:00 Event #25 $25,500, $1m GTD NLHE
Fri 24 Apr – 21:00 Event #26 $10,300, $250k GTD NLHE
Sat 25 Apr – 18:00 Event #27 $25,500, $1m GTD NLHE
Sat 25 Apr – 21:00 Event #28 $10,300, $250k GTD NLHE
Sun 26 Apr – 18:00 Event #29 $51,000, $2m GTD NLHE Main Event
Sun 26 Apr – 21:00 Event #30 $103,00, $250k GTD NLHE