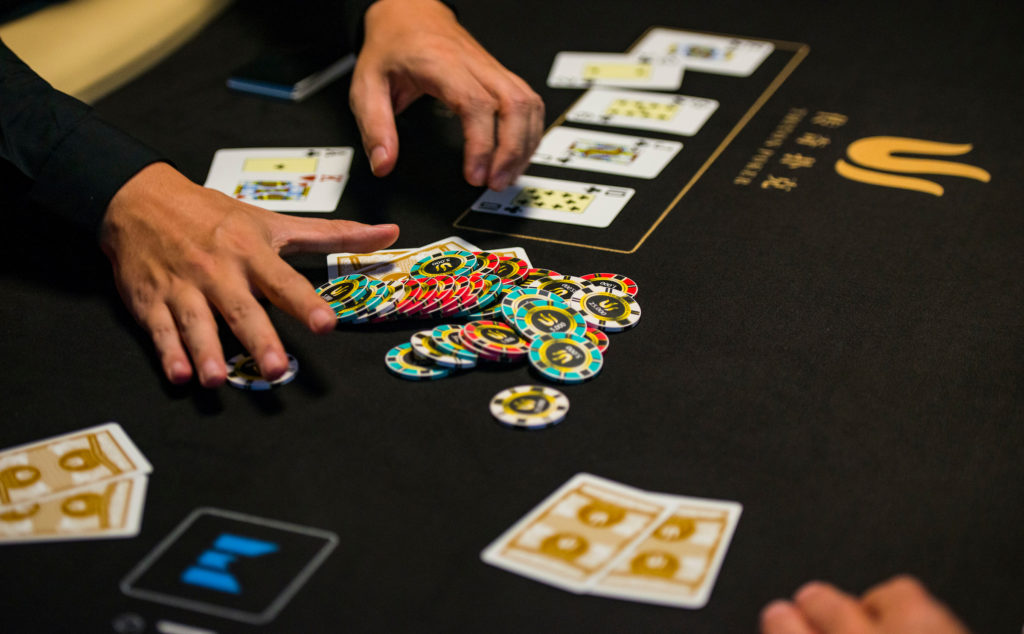 The inaugural British Poker Open (BPO) is Poker Central's first foray away from Las Vegas for an event outside of the Super High Roller Bowl (SHRB). The series consists of ten games. It began on Sep 6, and ends on Sep 11 with the £103,000 No-Limit Hold'em Main Event.
The BPO works the same way as the US Poker Open with points awarded for making the ITM positions.
The series has already raced through three events, here are the winners:
Event #1: £10,000 No-Limit Hold'em – Luc Greenwood
Event #2: £10,000 Pot-Limit Omaha – George Wolff
Event #3: £10,000 No-LImit Hold'em – Paul Newey
BPO event scores count towards the Poker Central High Roller of the Year, and the 2018 Champ, and 2019 leader, Sam Soverel currently leads the BPO standings after a third and second in the first three events.
Here are the current standings.
Sam Soverel – £179,200 (280 Points)*
Paul Newey – £156,400 (200)
George Wolff – £120,000 (200)
Luc Greenwood – £119,600 (200)
Steve O'Dwyer – £72,600 (140)
Stephen Chidwick – £71,000 (140)*
Elio Fox – £69,000 (100)
Robert Flink – £41,600 (100)
Mikita Badziakouski – £46,000 (80)
Gavin Cochrane – £30,000 (80)
*Cashed in two events.
And the remaining events.
Event #4: £10,000 Short-Deck (5/6 Sep)
Event #5: £25,000 No-Limit Hold'em (6/7 Sep)
Event #6: £25,000 No-Limit Hold'em (7/8 Sep)
Event #7: £25,000 Pot-Limit Omaha (8/9 Sep
Event #8: £25,000 No-Limit Hold'em (9/10 Sep)
Event #9: £50,000 No-Limit Hold'em (10/11 Sep
Event #10: £100,000 No-Limit Hold'em (11/12 Sep)
The Super High Roller Bowl London
Poker Central's flagship product, the Super High Roller Bowl (SHRB), dons a thick woolly jumper and leaves the US shores for only the second time since its creation in 2015.
The £252,500 buy-in event takes place 13-15 Sep, immediately following the BPO Main Event. As with previous SHRB's the tournament is capped (49-entrants), and 19 of those seats belong to the Poker Central/Aspers team who will dole them out as they deem fit. A draw will determine whose buttocks will sit on the remaining 30 open seats.
It's not the first time that Poker Central has held an SHRB outside of Las Vegas. In 2018, Justin Bonomo left 75-entrants feeling emaciated after he took down the $4.8m first prize (Bonomo would go on to win the Las Vegas event a few months later for $5m).
And the SHRB London won't be the last the world sees of the brand outside of Las Vegas. The BPO and SHRB London sponsor, partypoker, is also sponsoring an SHRB Bahamas, due to take place during the partypoker MILLIONS World in November.
Here is the history of the SHRB:
SHRB Las Vegas
2015 – Brian Rast ($7.525m)*
2016 – Rainer Kemper ($5m)
2017 – Christoph Vogelsang ($6m)
2018 – Justin Bonomo ($5m)
*The only time the event has been a $500k buy-in, all other buy-ins have been $300k.
SHRB China
2018 – Justin Bonomo ($4.8m)
Online High Rolling News
PokerStars World Championship of Online Poker
With only London offering live tournament high stakes poker action in September, it's allowed the online poker room giants to step into the breach to provide the high stakes players with some comfort.
The PokerStars World Championship of Online Poker (WCOOP) takes place Sep 5 through Sep 25. It promises to be the wealthiest WCOOP in history with $75m in guaranteed prize money, but the high rolling action is down on last year.
There is only one event, and that takes place on Sep 11 – WCOOP 25 (High) is a $2m GTD, $25,000 No-Limit Hold'em High Roller. The event clashes with the BPO's £50,000 and the £100,000. Something to look at if the BPO returns next year.
Last year, there were three $25,000 buy-in events during WCOOP. Jorryt "TheCleaner11" van Horryt took down the 54-entrant $25,000 Pot-Limit Omaha 6-Handed event for $1.3m. Linus "LlinusLlove" Loeliger won the first No-Limit Hold'em event for $2.5m, and Wiktor "limitless" Malinowski won the second one earning $3.4m.
GGPoker's Good Game Series 3
For once, PokerStars is not the place to be if you want to compete in $25,000 buy-in events. Between Sep 8 and 29, GGPoker is hosting a highly ambitious $50m GTD GGSeries 3. There are 482-events, and amongst them sits an incredible 14 $25,000 buy-in events.
To put that into perspective, the previous GGSeries only had one $25,000 buy-in event. Andras "PokerBluff1" Nemeth banked close to half a million bucks for winning that one.