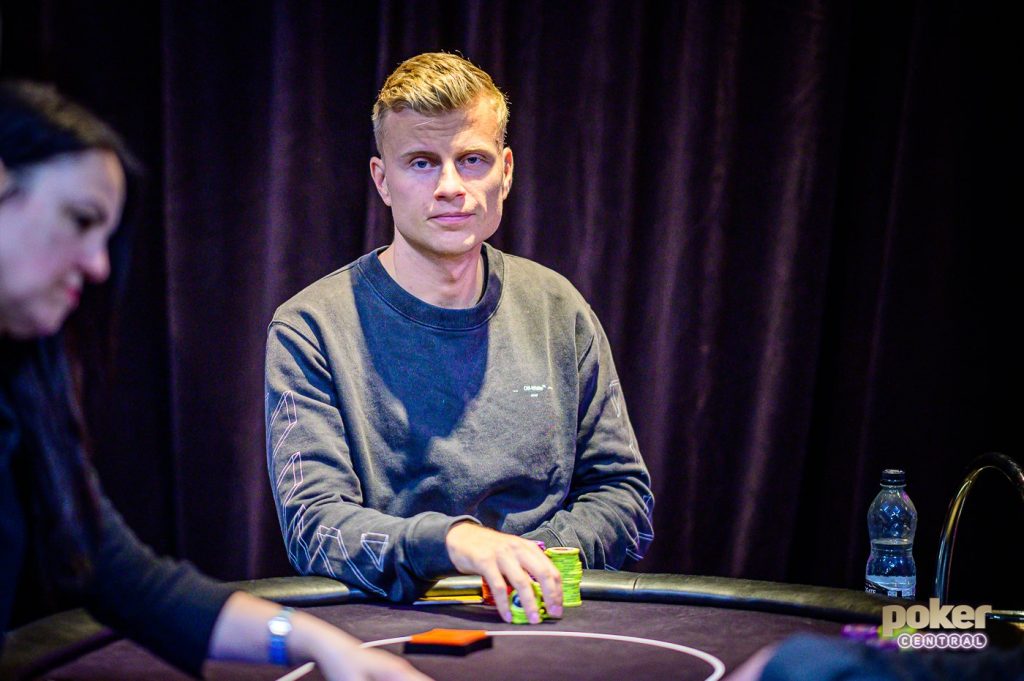 It seems as if Finland has coronavirus by the scruff of its neck with the latest reports showing a rate of eight new infections per 100,000 people over the past fortnight.
The reduction of cases has led to the country's officials relaxing restraints, including allowing citizens of 12 different countries (who have gotten their shit together) to enter the country, and allowing their natives to go yonder.
Two people will not be shifting from their seats.
The inaugural Poker Masters Online Pot-Limit Omaha Series continued to paint beautiful storylines over partypoker's canvass, and Jens Kyllonen and Eelis Parssinen have been the primary artists.
Kyllonen won two $10,000 events for a combined haul of $412,000, but he still trails Parssinen on the overall leaderboard by 68-points. Parssinen made the final table of four of the six events featured below, most notably winning the 44-entrant $25k event for $440,000, and finishing second to Kyllonen in one of those $10k events.
Aku Joentausta is another Finnish star who had a fabulous week in the Poker Masters making three final tables. Jonathan Depa also made three final tables.
Here the results in full.
Event #3: $10,000 PLO
53-entrants
Results
Jens Kyllõnen – $212,000
Jonathan Depa – $135,651
Andriy Lyubovetskiy – $68.900
Sami Kelopuro – $47,700
Eelis Pässinen – $37,100
Veselin Karakitukov – $28,649
Event #4: $5,000 PLO
63-entrants
Results
Bengt Sonnert – $108,961
Andrew Pantling – $70,875
Jonathan Depa – $37,800
Andreas Torbergsen – $28,350
Marcello Marigliano – $20,475
Noah Boeken – $14,175
Aku Joentausta – $11,455
Ferenc Deak – $11,455
Pedro Zagalo – $11,455
Event #5: $25,000 PLO
44-entrants
Results
Eelis Parssinen – $440,000
Gavin Cochrane – $281,540
Andrew Pantling – $143,000
Aku Joentausta – $99,000
Jake Schindler – $77,000
James Greenwood – $59,460
Event #6: $10,000 PLO
49-entrants
Results
Jesper Hougaard – $183,621
Pedro Zagalo – $144,352
Jonathan Depa – $65,000
Joni Jouhkimainen – $45,000
Andriy Lyubovetskiy – $35,000
Maxime Lemay – $27,028
Event #7: $10,000 PLO
Results
Jens Kyllonen – $200,000
Eelis Parssinen – $127,973
Aku Joentausta – $65,000
Roberto Romanello – $45,000
Laszlo Bujtas – $35,000
Andreas Torbergsen – $27,028
Event #8: $5,000 PLO
63-entrants
Results
Bengt Sonnert – $104,000
Sampo Ryynanen – $66,546
Eelis Parssinen – $33,800
Joni Jouhkimainen – $23,400
Gavin Cochrane – $18,200
Ferenc Deak – $14,054
Poker Masters Leaderboard
Eelis Parssinen – 480 pts, $638,873 in earnings, and 4 cashes
Jens Kyllonen – 412 pts, $412,000 in earnings, and 2 cashes
Gavin Cochrane – 384 pts, $478,953 in earnings, and 4 cashes
Bengt Sonnert – 366 pts, $259,761 in earnings, and 3 cashes
Marcello Marigliano – 280 pts, $269,529 in earnings, and 2 cashes