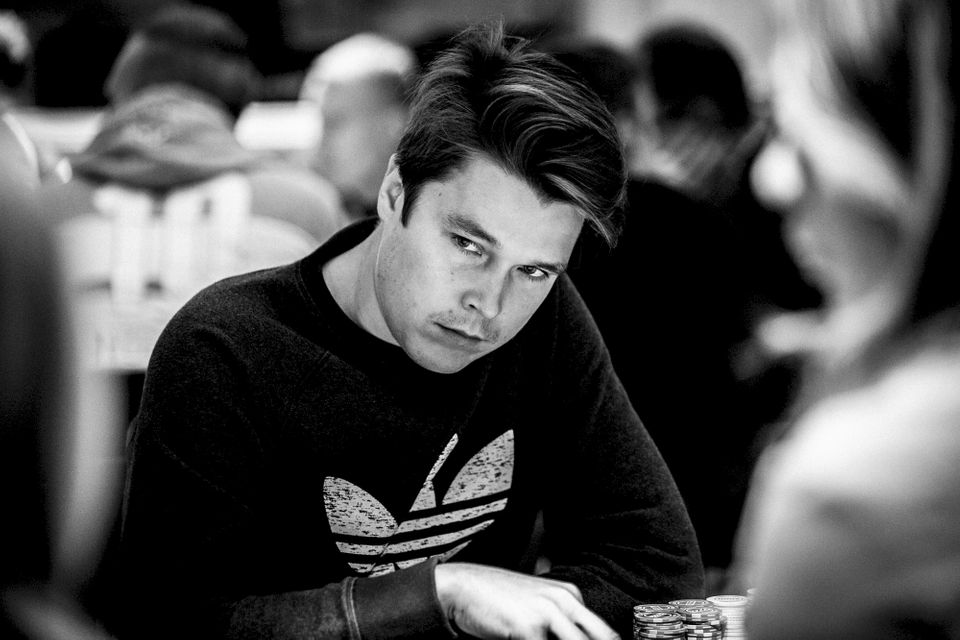 If you live in Finland, then you're going to have to deal with the snow from November through to May. So, if you're, Ellis Parssinen, you could do with a new fur jacket, not a purple one.
Luckily, for Parssinen, its June, and that allows him to slip those arms into the sleeves of his new purple jacket courtesy of his stunning performance at the Poker Masters Online Pot Limit Omaha Series on partypoker.
In the end, the battle for the title and purple jacket went right to the wire. Andras Nemeth and Jens Kyllonen both finished strongly with Nemeth picking up two wins, and Kyllonen picking up his third. Nemeth led until the penultimate event when Parssinen finished runner-up to Chance Kornuth to beat Nemeth by a single point.
The series hasn't ended.
The two-day Main Event ends today, with Isaac Haxton leading, but nobody at the final table can surpass Parssinen at the top.
Main Event Final Table Chip Counts
Isaac Haxton – 2,804,854
Grazvydas Kontautas – 847,705
Chris Kruk – 838,621
Andre Santos – 830,621
Aku Joentausta – 477,840
Here are the results in full.
Event #9: $25,000
Results
Andras Nemeth – $430,000
Gavin Cochrane – $275,141
Viktor Blom – $139,750
Aku Joentausta – $96,750
Joao Vieira – $75,250
George Wolff – $58,109
Event #10: $10,000
Sami Kelopuro – $208,000
Isaac Haxton – $133,091
Joao Vieira – $67,600
Bengt Sonnert – $46,800
Mark Davis – $36,400
Laszlo Bujtas – $28,109
Event #11: $10,000
Aku Joentausta – $200,000
Espen Myrmo – $127,973
Sami Kelopuro – $65,000
Viktor Blom – $45,000
Henrik Eide – $35,000
Niklas Astedt – $27,028
Event #12: $5,000
Andras Nemeth – $100,000
Andrew Pantling – $63,986
Eelis Parssinen – $32,50
Matthew Wood – $22,500
Viktor Blom – $17,500
Dimitrios Michailidis – $13,514
Event #13: $10,000
Jens Kyllonen – $200,000
Matthew Wood – $127,973
Espen Myrmo – $65,000
Stephen Chidwick – $45,000
Niklas Astedt – $35,000
Ludovic Geilich – $27,028
Event #14: $5,000
Chance Kornuth – $100,000
Eelis Parssinen – $63,986
Matthew Wood – $32,500
Simon Trumper – $22,500
Andras Nemeth – $17,500
Espen Myrmo – $13,514
Leaderboard
Eelis Parssinen – 625 pts, $735,359 in earnings through 6 cashes
Andras Nemeth – 624 pts, $674,186 in earnings through 4 cashes
Jens Kyllonen – 612 pts, $612,000 in earnings through 3 cashes
Gavin Cochrane – 549 pts, $754,094 in earnings through 5 cashes
Aku Joentasuta – 452 pts, $507,643 in earnings through 6 cashes