John C. Maxwell knows a thing or two about how successful people think because he wrote a book called 'How Successful People Think.'
"One of the greatest values of mentors is the ability to see ahead what others cannot see and to help them navigate a course to their destination." – John C.Maxwell.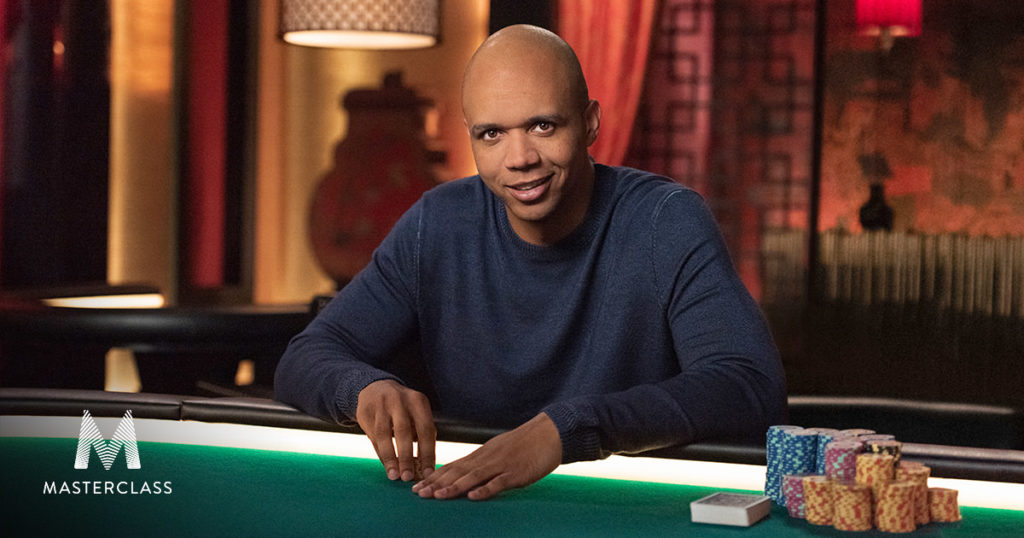 Rewind a decade, and ask the poker community who they would choose to help them 'see what they cannot see' and the vote would be unanimous. Back then, Phil Ivey was the most feared and admired poker player on the planet, but when it came to talking about himself, the game, and, well, just talking, he was one of the most reserved.
Back then we didn't have 'Masterclass.'
'Masterclass' is the brainchild of David Rogier and Aaron Rasmussen, who, in 2014, felt that people needed a window into the soul of the world's most talented. The story began with $4.5m in funding, three instructors and 30,000 sign-ups.
Today, Masterclass commands approx. $130 million in funding, more than 50 classes, and 1,000+ lessons by luminaries such as celebrity chef Gordon Ramsay, screenwriter, Aaron Sorkin, and as the most recent addition, Phil Ivey.
For the paltry price of £85 (or £170 for an annual subscription, and access to all classes), you can listen to one of the world's greatest poker players talking about the game, in-depth, for the first time in his life.
Ivey breaks his knowledge of the game down into the following 11-categories.
Phil's journey
The mental game
Poker philosophy
Bankroll management
Table image and tells
Analyzing hands
Blind defence
Playing suited connectors
Floating the flop
Bluffing
Deep-stack play
Also, Ivey walks you through his thought process behind key hands with Daniel Negreanu, Phil Hellmuth, Patrik Antonius, Doug Polk, Isaac Haxton, Antonio Esfandiari, Tom Dwan, and this incredible hand against Paul Jackson.
Ivey has won $26.3m (gross) competing in live tournaments, including a World Poker Tour (WPT) title and 10-World Series of Poker (WSOP) bracelets. He was also one of the first Western pros to migrate to Macau to compete in the biggest live cash games in the world. Online, Ivey is also a beast, winning more than $10m (profit) competing in the highest-stakes cash games the world has ever seen.
We've been here before.
In 2014, Ivey launched the 'Ivey League', an online poker training site carved out of the same mould as the likes of Run It Once, but his personal-coaching input was minimal.
'Masterclass' is different.
For the first time in Ivey's career, he is allowing you under his wing, and if you're serious about your poker, then you should be clamouring to get under there.
Ivey isn't the first poker player to post content on Masterclass. A year ago, Daniel Negreanu partnered with them to create a 38-lesson package, and the signing of Ivey shows that it must have been a success.
The link – https://www.masterclass.com/classes/phil-ivey-teaches-poker-strategy?utm_source=Organic-Social-PR&utm_medium=youtube&utm_term=aq-prospecting&utm_content=description&utm_campaign=PI