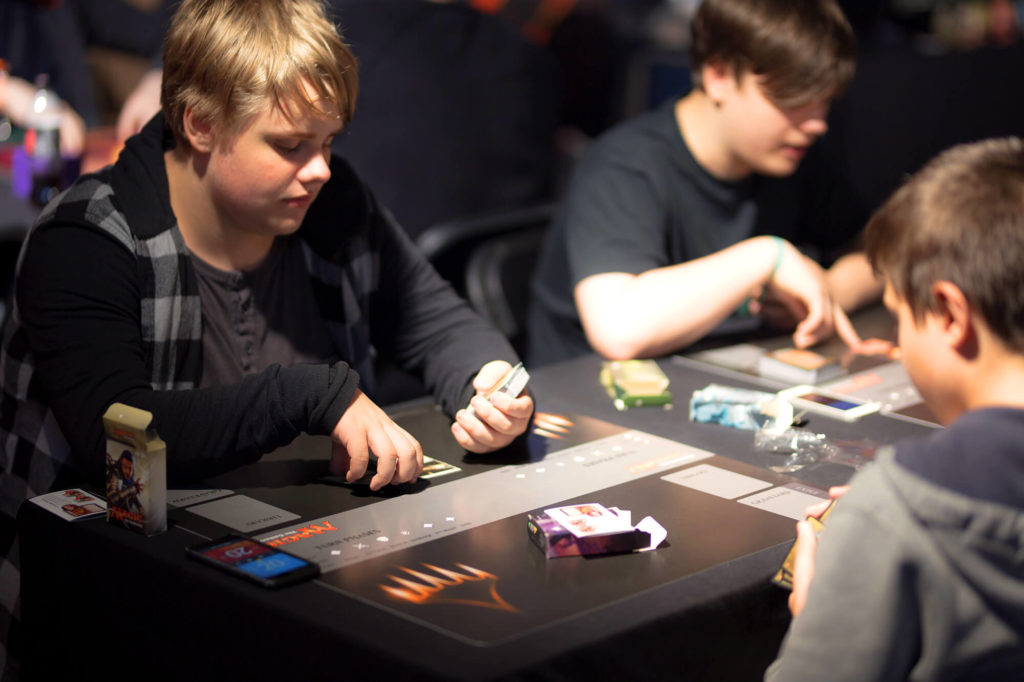 After learning that some of poker's most talented players emerged through the ranks of Magic: The Gathering (M:TG), I bought a deck from Waterstone's and tried playing with my boy, Jude.
Raised on a diet of 'Fallout', 'Grand Theft Auto,' and 'Call of Duty,' Jude lacked the inquisitiveness needed to explore the game's more exceptional qualities for longer than five minutes, and in turn, I lost my Magic playing buddy.
At least I joined the list of 35 million who have played the game.
All is not lost.
I remain sanguine about the prospects of dragging Jude back into the deck after I learned there's a new documentary in the works.
'Ignite the Spark: The Story of Magic: The Gathering' has no release date, no cast, and no platform, but it does have an impressive list of people sitting inside the machine of the thing.
There's a hint of reheated food about the team with the spine coming from Netflix's 'The Toys That Made Us', and Amazon Prime's 'Of Dice and Men', but that's excellent news if both of these shows tasted like kola cubes for you.
Brian Stillman (The Toys That Made Us) and Kelly Slagle (Of Dice and Men) will co-direct, with Seth Polansky (Of Dice and Men) and Brian Volk-Weiss (The Toys That Made Us) producing.
"Magic: The Gathering is a classic success story, a homegrown game that came from nowhere and achieved worldwide success," said Stillman and Slagle in a press release. "It's brought joy to millions of people and along the way completely transformed the game industry. We can't wait to tell this story."
The mathematician, inventor and game designer, Richard Garfield, created M:TG in 1993, and it's since become the most popular role-playing card game in history, spawning modern classics such as Hearthstone and Gwent.
There is also a M:TG pro-circuit, and the 26th Magic: The Gathering World Championships ended earlier this month when Paulo Vitor Damo "PVDDR da Rosa won the $300,000 first prize.
During those world champions, Gabriel Nassif made the semi-finals. Nassif represented PokerStars Team Online for a period. Nassif has come close to winning a World Series of Poker (WSOP) bracelet on numerous occasions.
In 2010, the Frenchman finished 74/7319 in the WSOP Main Event. Three years later, Nassif finished runner-up to Michael Moore in a $5,000 Limit Hold 'em bracelet event. The following year Nassif finished behind Marcel Vonk and Brandon Paster in a $1,500 Pot-Limit Omaha event. And in 2015, he finished second to Matthew Elsby in a $3,000 Limit Hold 'em 6-Max event. In 2016, Nassif conquered a 615-entrant field in the €1,100 buy-in French Poker Series (FPS) Main Event in Deauville for €113,030.
Nassif is one of many players to find success in both games. In the summer, Aaron Zang and Bryn Kenney squared off, heads-up, for a combined haul of $37m and change in the Triton Million final. Both Zang and Kenney played M:TG at a high-level before finding poker to be a more lucrative pursuit. Justin Bonomo, Isaac Haxton, Scott Seiver and Noah Boeken are other M:TG players who reached the top-end of the poker world.
M:TG is going through a renaissance.
The Russo brothers (of Avengers Infinity War & Endgame fame) are currently partnered with Netflix to create an animated M:TG series. There is currently no release date.