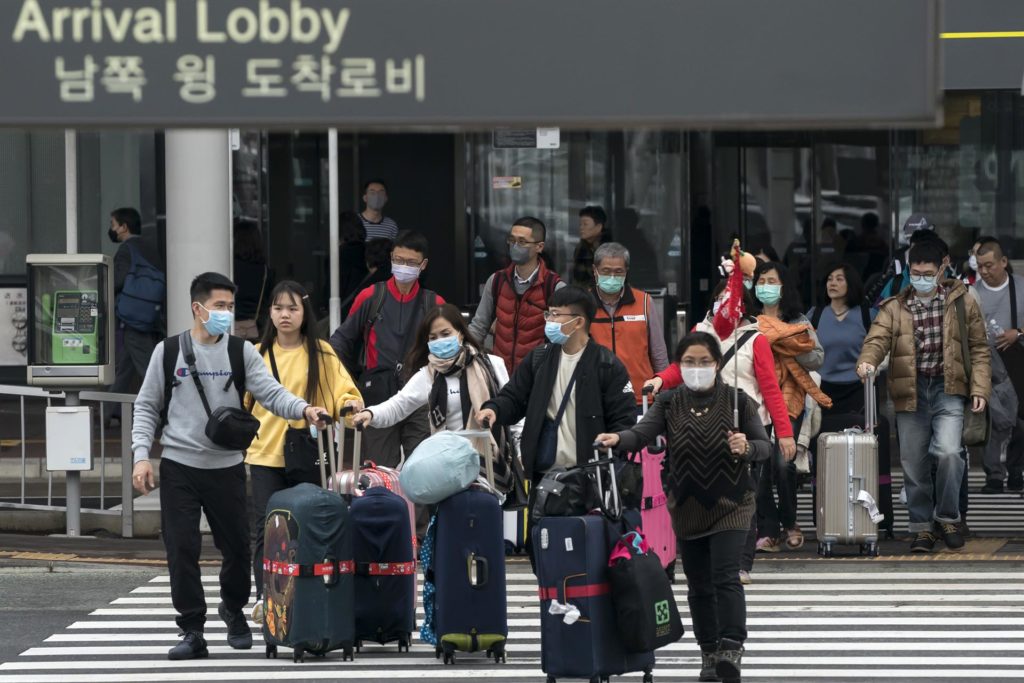 Santa Claus bought me a Ōura sleep ring for Christmas. After this morning's sync, I can see that I woke up at 3 am and remained awake for an hour. I didn't see a ghost or have a wet dream. My mother-in-law woke me up, coughing and spluttering so severely that I started to think she had Coronavirus.
She's heading to the doctors tomorrow, and we expect the GP to diagnose her with the flu. But there's not a person in the world (unless you live on the North Sentinel Island in the Indian Ocean), that's not wondering if that coughing and spluttering is the new virus shaking up the world.
We're taking a chance, by not insisting that she visits her GP today.
Ho Iat Seng is taking no such chances.
The Chief Executive of Macau earned his stripes for a fifth-term in December, and for the first time during his reign, he has had to tell the 41 land-based casinos in Macau to shut up shop for a fortnight.
The move is more precautionary than reactionary, with only ten reported cases in the special administrative region of China. However, one of them is an employee of the Galaxy Macau casino.
Ho didn't take the decision lightly,
In 2019, Macau's gross gaming revenue hit $36.5 billion, six-times more profitable than the Las Vegas Strip, and four-fifths of Macau's total revenue.
Gambling consultant, Matthew Ossolinski estimated the fortnight shutdown would cost Macau's casinos between 5 and 15% of their 2020 gaming revenue. Ho said Macau could handle the losses.
A fortnight ago, Macau swelled with an army of people coming to the island to celebrate the Lunar New Year holiday, but so far, no new cases have emerged as a result of the deluge.
And it's not only the casinos that are causing Ho concern, after he shut down all public amenities, and told his people to remain indoors unless they had to leave to get food.
The Triton Poker Super High Roller Series
So no poker in Macau, and none on the Triton Poker Super High Roller Series in Jeju, after the Triton team decided to postpone the event pending further news on the World Health Organisation (WHO) and Centers for Disease Control and Prevention's (CDC) plan of attack.
An announcement is expected on Feb 10.
Coronavirus
The death toll is currently 563, with more than 28,000 confirmed cases. All but three of those deaths have come in China, the source of the outbreak. However, there has recently been a case in Singapore with a 41-year-old man who has no connection with China.
On Wednesday, China suffered the worst day since the outbreak began with 73 deaths, and close to 4,000 more cases coming to light. Most deaths are from the Chinese city of Wuhan, and the surrounding province of Hubei where 60 million people are now under quarantine.
Symptoms are fever, cough and shortness of breath, precisely what my mother-in-law has – the same symptoms as influenza, a viral infection we don't bat an eyelid at that's so far killed 10,000 Americans this season alone.
So that's why all of these Asian poker players wear masks.