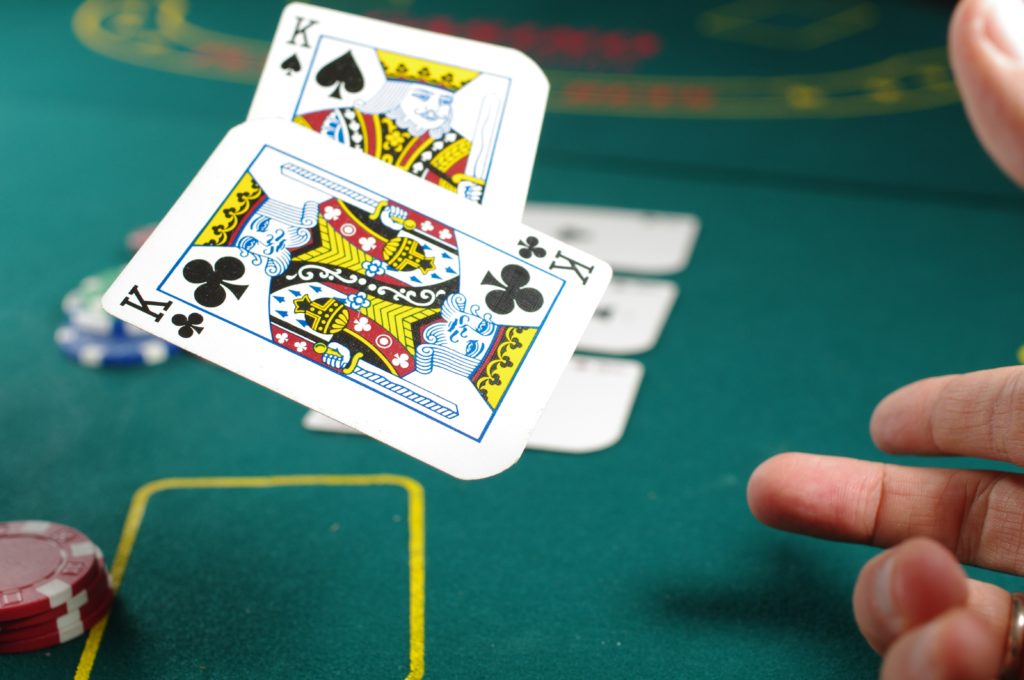 Australia is under attack from mother nature.
Ten million acres of land burns, as more than 100 fires rage across New South Wales. The flames have forced hundreds of people to the beach as their homes turn to ash.
Heaven has turned into hell.
And, it's in this newly created hell that we venture first in our round-up of January's high stakes poker tournaments. With PokerStars putting their Carribean Adventure to sleep, the Aussie Millions takes centre stage.
Once again, the Crown Melbourne will welcome the maddening crowd.
Here are the highlights.
Aussie Millions (4-24 Jan)
Crown Melbourne
13-14 Jan: AUD 25,000 Pot-Limit Omaha (PLO)
15-16 Jan: AUD 25,000 NLHE Challenge
17-18 Jan: AUD 50,000 NLHE Challenge
22-23 Jan: AUD 100,000 NLHE Challenge
The Aussie Millions experienced a high roller renaissance in 2019. The last frothy bubbles of blood fell out of the corners of the AUD 250,000 Challenge in 2016, but the AUD 100,000 limped on after only 18-players competed in 2017, and 19 in 2018. Then in 2019, 42-entrants turned up, and Cary Katz secured the $1,074,908 first prize.
The star of the 2019 Aussie Millions was Toby Lewis. The UK-based pro doesn't frequent the live scene too often these days, but when he does, players are typically left weeping into their bowls of rice.
Lewis won the 62-entrant AUD 50,000 Challenge for $587,054 after flipping with Manig Loeser and then finished runner-up to Rainer Kempe in the AUD 25,000 (Kempe conquered a field of 151-entrants to win $590,814, and Lewis collected $555,107).
Anton Morgenstern picked up a second title for Germany when he conquered the throbbing mass of 67-entrants in the AUD 25,000 PLO for $384,767.
Australian Poker Open (25 Jan-1 Feb)
High Rollers who love Australia have a reason to extend their trip in 2020 after Poker Central partnered with the World Poker Tour (WPT) and The Star Gold Coast to host the Australian Poker Open, and the Super High Roller (SHRB) Bowl Australia.
The Australian Poker Open extends Poker Central's network of events that includes the US Poker Open and the British Poker Open. David Peters won the 2019 US Poker Open, and Sam Soverel took down the inaugural British Poker Open.
Here is the schedule.
25-26 Jan: AUD 10,000 NLHE
26-27 Jan: AUD 10,000 PLO
27-28 Jan: AUD 10,000 NLHE
28-29 Jan: AUD 25,000 PLO
29-30 Jan: AUD 25,000 NLHE
30-31 Jan: AUD 50,000 NLHE
31 Jan-1 Feb: AUD 100,000 NLHE
Although the 2 February is not in January, it makes sense to reference the SHRB Australia here. It's the first time the AUD 250,000 buy-in event hits the land of the wallabies and continues the trend of SHRB migration with Justin Bonomo winning the 2018 SHRB China, and Daniel Dvoress winning the 2019 SHRB Bahamas.
2-4 Feb: AUD 250,000 NLHE.
WPT Gardens Poker Championship (14 Dec-15 Jan)
In a 2019 study by OnePoll, research of 2,000 Americans revealed that 40% had never left the country, and over half didn't even have a passport. As a high roller, you have to take an oath to behave a tad differently, but if you missed that memo, there are a few crumbs of comfort in January.
The WPT Gardens Poker Championship in California is currently in full swing, and there are two $20k+ NLHE events pencilled into the calendar.
Here they are.
6-7 Jan: $25,000 No-Limit Hold'em (NLHE) High Roller
7 Jan: $20,000 NLHE High Roller Bounty
The WPT Gardens Poker Championship debuted in 2019, and there was only one $25,500 event. NLHE was the game, and the turn out was mediocre with Darren Elias topping a field of 11-entrants to win the $192,500 first prize.
WPT Lucky Hearts Poker Open (9-22 Jan)
Passportless Americans can then make the trip from California to Florida for the WPT Lucky Hearts Poker Open in the Seminole Hard Rock Hotel & Casino, Florida.
There is one $25k+ event on the schedule, and here it is.
20-21 Jan: $25,500 NLHE High Roller
The WPT first planted high rollers into the Lucky Hearts Poker Open in 2018. Retiree Stefan Schillhabel won the 25-entrant $50,000 NLHE event for $493,000, after beating Adrian Mateos heads-up. Justin Bonomo finished third in that event, before going on to win the 75-entrant $25,000 NLHE, with Mateos once again playing the role of the stubbled chinned bridesmaid.
Despite decent numbers, the high rollers vanished from the 2019 schedule, and only the $25,500 makes the cut in 2010.
partypoker MILLIONS UK (4-12 Jan)
With North America and Australasia covered, partypoker will set up camp in Europe, with partypoker MILLIONS UK coming live and direct from Dusk Till Dawn (DTD), Nottingham, England.
Rob Yong and co., first engraved the MILLIONS brand onto the DTD sigils in 2017, when Pascal Lefrancois defeated 14-entrants to win the £151,300 first prize in the £25,000 NLHE event. 2018 belonged to Steve O'Dwyer after beating 51-entrants to win the £25,500 NLHE event for £450,000, while also collecting the £314,000 first prize for winning the 105-entrant £10,300 NLHE event.
There was no MILLIONS UK in 2019, with the company preferring to hold a MILLIONS Europe at the King's Resort, Rozvadov in August.
There is only one $25k+ event on this year's calendar.
Here is it.
7 Jan: $25,500 NLHE Super High Roller
And that's a wrap for January's live tournament high roller schedule.