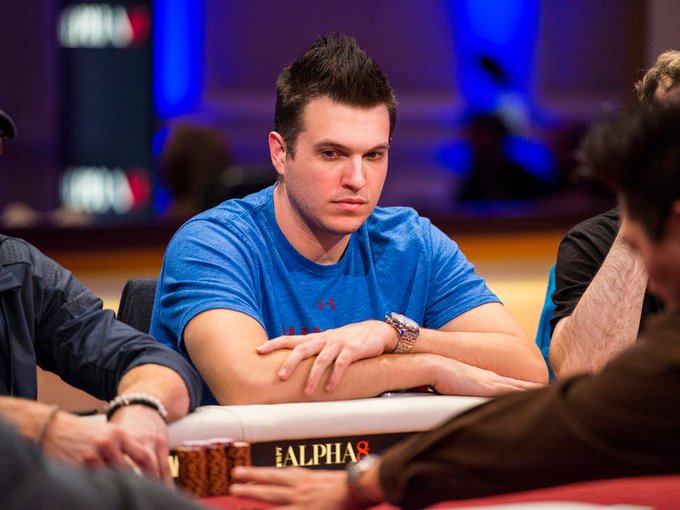 "If you spend your days doing what you love, it is impossible to fail. So I go about my days trying to bring something into the world that wasn't in the world before. And then everyone gets furious about it. And then I sit back and say, 'I did that!'"
Doug Polk?
Nah, Ricky Gervais, but it's very Polkesque and very apt.
Polk earned his stripes competing in high stakes online cash games, winning more than $2m competing under the moniker "WCGRider." Later in his career, Polk made a successful hobbyist transition to the live tournament realm winning close to $10m gross, and three World Series of Poker (WSOP) bracelets, including $3.7m for taking down the 2017 $111,111 One Drop High Roller.
Still, it's Polk's acerbic YouTube style that elevated his status to a broader audience. 'Doug Polk Poker' curried favour with 286k subscribers spitting a myriad of poker their way including poker strategy, 'Polker News', and applying a tourniquet to Daniel Negreanu's throat whenever the opportunity arose. That site is about to become a graveyard after Polk announced plans to shut it down, two-years after retiring from the playing side of the game.
Why turn your back on a channel that not only has a large following but is the main artery to his online training site, Upswing Poker?
Well, Polk isn't doing it to become a phlebotomist.
He's fallen out of love with poker.
Worse than that.
He likes cholera more than he likes poker.
During the recording of "This Is My Final Poker Video," Polk said that during his last WSOP Main Event, he deliberately punted his stack off, because, 'he wanted to lose so badly, so [he} could leave.'
"You should never play poker like that," Polk said.
Not one for the Upswing Poker lab, that's for sure.
Polk told his fans that 'he is done' with poker, and is not interested in it in 'any way,' pointing to the rise in popularity of solvers as one of the primary reasons he would rather shag a hedgehog than remain in the game that set him up for life.
"Software has killed the fun and spirit of the game for me." Said Polk.
Polk, who also has a Cryptocurrency YouTube channel with 178k subscribers, is not getting out of the YouTube content business altogether, in fact, for the moment that's where his future lies.
Instead of grinding out poker videos purely for the sake of promoting new Upswing Poker courses, Polk is leaving the pursuit of money behind, and instead focusing on what he loves.
The eponymous 'Doug Polk' YouTube channel will focus on current affairs and entertainment. The format remains the same, but conversations on how to play pocket jacks, or Daniel Negreanu's views on rake are as dead as playing the game of pass the handkerchief.
If anybody wants to step up and replace Polk in his niche, the master had a word of warning. Polk told his masses that it's harder than ever to make money producing poker content, poking a finger at YouTube's crackdown on gambling-related content as one of the primary blockages.
In a twist of irony, the show built on a solid foundation of the stuff ends with people tuning into Polk's "This Is My Final Poker Video", only for YouTube to force you to watch an advert for Daniel Negreanu's Masterclass.
"I want to be remembered for my time here," said Polk. "I always tried to do the right thing, and I wanted to help people."
And with that, one of the most successful poker YouTube channels turned out the lights for the last time.