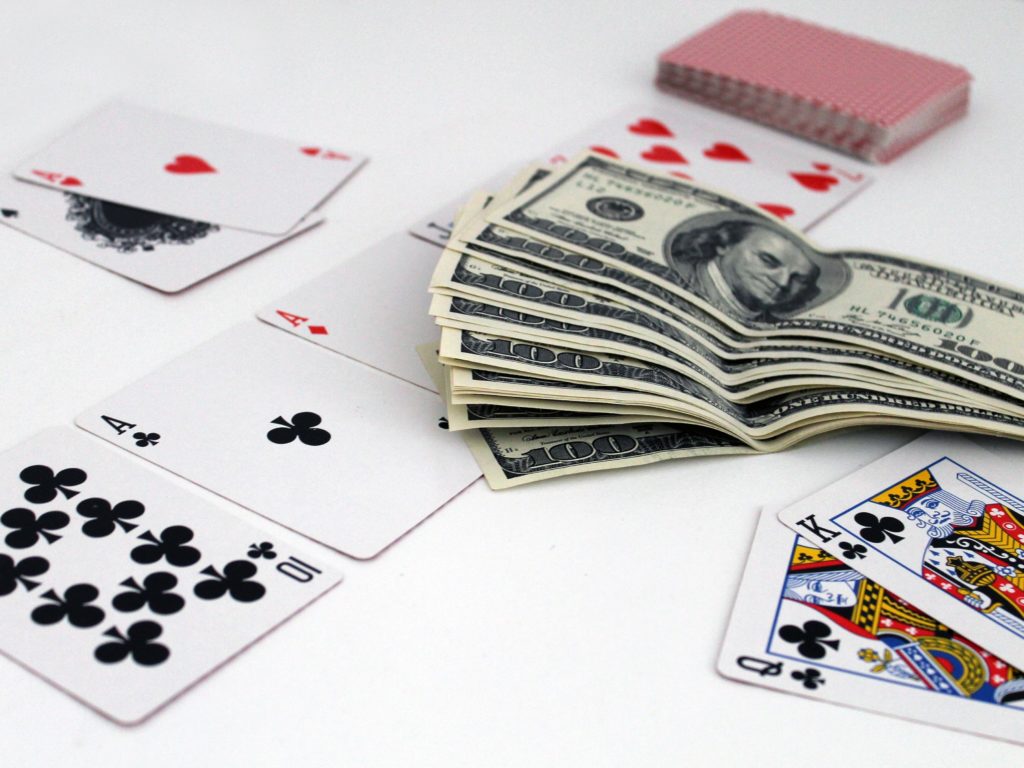 "Please allow me to introduce myself. I'm a man of wealth and taste. I've been around for a long, long year. Stole many a man's souls to waste."
That, ladies and gentlemen, is the opening salvo fired from Mick Jagger's famous pout during his rendition of 'Sympathy for the Devil.'
From the Rolling Stones to the Stones Gambling Hall in Citrus Heights, California, and those lyrics seem oddly prophetic, right now.
We begin this little hot toddy of a glimpse into the whacky world of high stakes players involvement in live poker games, with a look at a game that's as far removed from the high stakes scene as you can get.
The Stones Gambling Hall has been live-streaming a $1/$3 (sometimes $5/$5) live cash game for some time, and the 'man of wealth and taste' in that game is Mike Postle.
Postle is the type of player that has more moves than a Shaman doing a spasmodic dance around a gutted calf. And it's drawn some suspicion that his movements have 'stole many a man's souls to waste.'
Woo! Woo!
Outing Postle
Veronica Brill is a one time commentator of the game in question and still features in that role from time-to-time. Brill was the first person to draw attention to Postle's unlikely win-rate through a series of tweets beginning with this one.
At first, she doesn't name Postle as the cheater.
"Am I sure that this player is cheating? No. Do I think that there is a greater than zero % chance that he is? Yes."
But it becomes evident that Brill is pointing a digit at Postle when she posts videos of the man playing supersonic poker. Brill backed up her claims by stating that 'numerous professional poker players had also voiced concerns.' Brill decided to post on Twitter after alerting the person running the stream some months ago.
Here's one of those videos.
Get Joey Ingram In Here
It didn't take long for poker's Columbo to get on the case.
Joey Ingram created a five-hour video highlighting several 'suspect' hands involving Postle. If you have five hours spare, then knock yourself out.
If you don't have five hours spare, then you're in luck. Doug Polk carved his findings down to a 28-minute video.
Despite the cheating happening in $1/$3 games, the incident has caused quite a stir within the high stakes legions.
Postle's Response
Postle didn't hide.
Responding on Twitter, Postle said that the allegations would force him to gloat about his 16-year poker career to prove his innocence. Postle called his playing style: 'unique high variance.'
Vougaris's 'travelling wizard' puts his magical insights down to a few critical factors.
"Putting in an enormous time into not just studying the game, but into human behaviour, picking up on betting patterns, as well as being blessed with very good instincts."
Stones Defends Then Suspends
Initially, the team at Stones defended the integrity of the game, claiming that a third party investigation team had looked into the allegations, and found zero evidence of any wrongdoing. Tournament Director, Justin Kuraitis, was magnanimous in his support.
"It is unfortunate that these allegations were made public with absolutely no evidence," Wrote Kuraitis. "The reputation of my team and an exciting/fun player are now being publicly mobbed."
Since Ingram's detailed investigation, Stones has decided to shut down all poker operations while a third party investigation team takes a fresh look. Ingram responded by pleading with them to choose a different team than the first bunch calling them 'the worst investigation team in the history of investigations."
The scandal has picked up such a head of steam that Scott Van Pelt covered it on SportsCentre.
The Numbers
While there is no direct evidence that Postle cheated, it seems the numbers are going to make it extremely difficult for Postle to back out of this one.
As this Twitter poster notes.
"I cannot begin to fathom how many times you would have to win Powerball in a row to get this probability. Actually, you know what f*cuk you, I'm going o tell you. The odds of winning Powerball is 292 million to 1. This guy to do this at a 40bb/100 win-rate would be the same as winning the Powerball millions 11 times in a row; this is several orders of magnitude higher than the atoms in the universe."
How?
Postle seemed to play exclusively on the livestream, where the casino live streams the action. The format allows someone to see the hole cards, and to pass on that information to Postle, allowing him to play in God mode.
Ingram's investigation also revealed instances where Postle lost in the game, and how it coincided with the absence of a particular member of the Stones team.
It gets uglier.
One of the players Postle beat was Kevin "Racks" Roster, the amateur poker player who melted our hearts at the World Series of Poker (WSOP) dying of cancer.
Poker legal eagle Mac VerStandig is already on the case.
We will keep you up to date with the investigation as it unfurls.