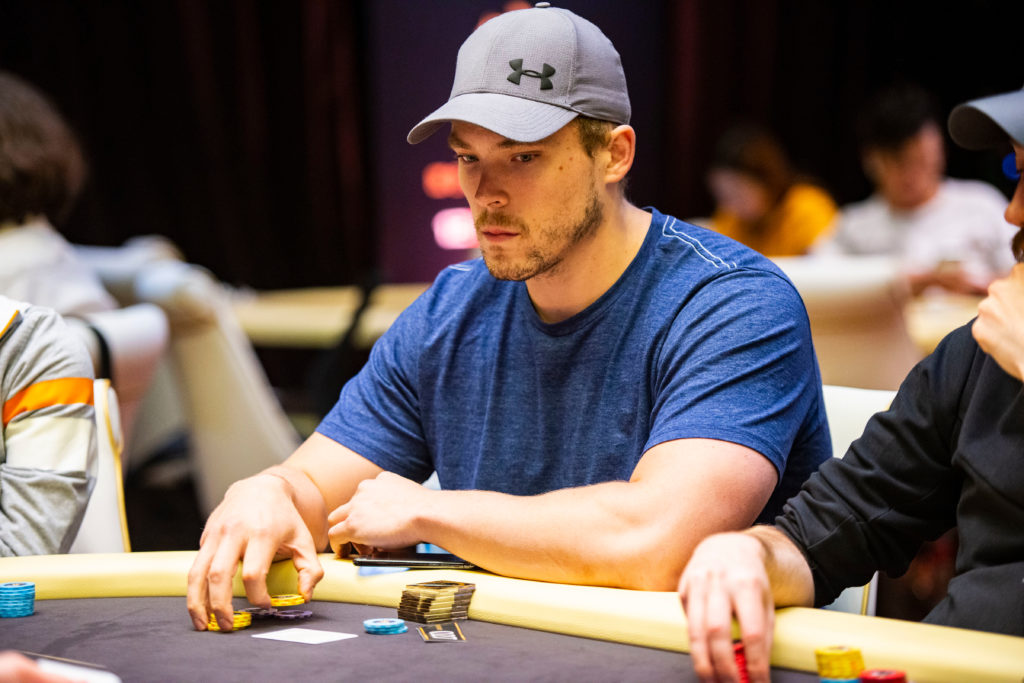 There's no more crab-stepping.
The peeps at the Global Poker Index (GPI) H.Q., have finished their number-crunching – the names of the GPI Players of the Year (PoY) are in, and the high rollers dominated.
The coveted GPI PoY award went to Alex Foxen, who also ended the year at the top of the GPI World Rankings. It's the first time that someone has ever defended a GPI PoY title, an incredible feat considering the calibre of opponent he frequently faces.
There are never any lame ducks in this one, but the 2019 GPI Poy race was the tightest the ranking system had ever seen. Going into December, and the European Poker Tour (EPT) Prague and the World Poker Tour (WPT) Five Diamond World Poker Classic in Las Vegas, the statisticians at the GPI couldn't see the woods for the trees.
The thickest trunk belonged to Kahle Burns, but the Australian failed to make a showing at either of those events. Bryn Kenney temporarily took the lead with a few scores at EPT Prague, before Foxen put in a stunning display at the Five Diamond to finish the year at the summit.
Foxen made six final tables in $5k+ events, including winning the 1,035-entrant Main Event for $1,694,995 – a victory that garnered him 690.65 GPI PoY points, and cemented him as the #1. Had Foxen hit the rail before the money, then Sean Winter would have taken the sword, shield and throne.
Foxen finished the year with $6,346,433 in live tournaments earnings, the second successive year he has finished with more than $6m ($6,632,556 in 2018). He cashed in 40-events, with over half of them, final tables appearances.
Here is the final leaderboard, and a list of previous winners.
GPI Player of the Year
Alex Foxen – 3806.09
Sean Winter – 3679.19
Bryn Kenney – 3647.19
Kahle Burns – 3641.81
Stephen Chidwick – 3637.94
Rainer Kempe – 3499.77
Sam Greenwood – 3487.10
Manig Loeser – 3434.91
Timothy Adams – 3377.88
Ali Imsirovic – 3377.59
Former PoY Winners
2019: Alex Foxen
2018: Alex Foxen
2017: Adrian Mateos
2016: David Peters
2015: Byron Kaverman
2014: Daniel Colman
2013: Ole Schemion
2012: Dan Smith
The Best of the Rest
It was also the second time that both Foxen and his beau, Kristen Bicknell, finished atop their respective gender-orientated piles. Bicknell won her third GPI Female PoY title at a canter and remained the world's #1 female player by a country mile.
GPI Female Player of the Year
Kristen Bicknell – 3,175.37
Maria Ho – 2,518.42
Jessica Dawley – 2,102.14
Kitty Kuo – 2,034.73
Maria Lampropulos – 1,832.67
Loni Harwood – 1,830.33
Natalie Teh – 1,810.58
Li Yan – 1,797.09
Kelly Minkin – 1,702.88
Nadya Magnus – 1,685.19
Bicknell may have finished at the highest echelon of the Female Rankings, but she didn't win her country award. That honour fell to Sam Greenwood, who had an outstanding year. Greenwood was one of a glutton of high stakes players to earn PoY honours.
Australia – Kahle Burns
England – Stephen Chidwick
USA – Alex Foxen
Portugal – Joao Vieira
China – Yake Wu
Canada – Sam Greenwood
Malaysia – Chin Wei Lim
Japan – Tsugunari Toma
Finland – Juha Helppi
Turkey – Orpen Kisacikoglu
Taiwan – Pete Chen
Colombia – Farid Jattin
Bosnia – Ali Imsirovic
Germany – Rainer Kempe
Italy – Dario Sammartino
Hong Kong – Danny Tang
Spain – Adrian Mateos
Austria – Matthias Eibinger
Russia – Anatoly Filatov
On a broader geographical scale, Foxen picked up the GPI Americas PoY award, Stephen Chidwick was the PoY in Europe, Danny Tang won a highly competitive Asian award, and Farid Jattin took the honours or Latin America.