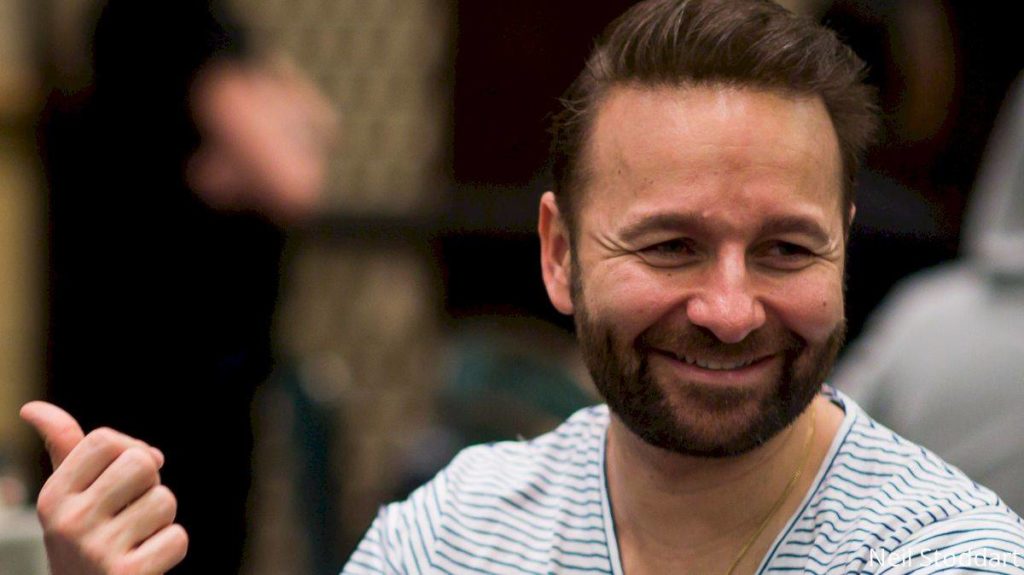 "Patience, young grasshopper."
I don't know who once said that to a cherubic young Daniel Negreanu bursting at the seams to become the world's greatest poker player, but wherever he or she is, in this world, or the next, there is a smile on their face, today.
The Poker Hall of Famer has once again underlined his legacy in this game with an impressive outing at the World Series of Poker Europe (WSOPE) to become the 2019 World Series of Poker (WSOP) Player of the Year (POY).
Negreanu becomes the only player to win three WSOP POY titles and the first to claim the POY title without winning a bracelet. Kid Poker became the first to win the POY when it first established back in 2004, and he became the first player to win it twice in 2013.
I think this one will be extra special.
Coming into the ten-event WSOPE, Negreanu trailed both Robert Campbell and Shaun Deeb in the pecking order, but unleashed a wave of pestilence that sent both to Hades' front door after cashing in seven of them.
Here were the scores on the doors coming into the series finale.
WSOP POY Top 10 Coming In
Robert Campbell – 3,418.78
Shaun Deeb – 3,280.13
Daniel Negreanu – 3,166.24
Dan Zack – 3,126.13
Philip Hui – 2,881.67
Jason Gooch – 2,643.72
Joseph Cheong – 2,595.54
David 'ODB' Baker – 2,480.06
Chris Ferguson – 2,476.96
Anthony Zinno – 2,443.22
How The Win Unfurled.
Campbell started well with a 48th place finish in Event #2, and a 50th place finish in Event #3. Defending champion Deeb also cashed in Event #2 (18th) and took the lead after finishing 13th in Event #7. Campbell retook the lead after making the final table of the €25,500 No-Limit Hold'em event, finishing 8th. Deeb pulled some points back after finishing 26th in Event #9 before Negreanu made his move.
Negreanu, who had already cashed 59th in Event #2, took the lead after four consecutive cashes: 16th in Event #6, 10th in Event #8, 37th in Event #9, and 6th in Event #10. The lead widened after Negreanu cashed in Event #11 in 20th position.
All three combatants knew that a decent showing in the WSOPE Main Event would be crucial to proceedings, only for the trio to hit the rail prematurely. That allowed Anthony Zinno to put together a late charge. Zinno came into Rozvadov in 10th place, but a 16th in Event #2, 11th in Event #8, and a 3rd in the Main Event put him in with a shot as the final event: Event #15: €550 Colossus No-Limit Hold'em burned a hole in the horizon.
Zinno did cash in the Colossus, but his 256th-place finish was only good enough for a fourth-place finish. Negreanu's run ended in 195th, leaving Campbell and Deeb knowing a deep run would be enough to eclipse Negreanu's final score of 4,074.88 points.
Campbell's tournament ended in 149th place, leaving the defending champion, Deeb, as the only player capable of stopping Negreanu from making history while at the same time making history (nobody had ever successfully defended a WSOP POY crown).
Players kept hitting the rail hard.
The number of tables kept dwindling until there were two left.
Deeb was still in contention.
A fifth-place finish or higher was the goal, and then with blinds at 125k/250k/250k, Deeb limped into the pot from the small blind holding Jh9d, and Bertrand 'ElkY' Grospellier checked his option in the big blind.
The dealer fiddled with the deck, emerging with a QcTc9s flop; Deeb led for 250,000, Grospellier raised to 800,000, and Deeb called. The turn card was the Td; Deeb checked, Grospellier made it 1,775,000, Deeb moved all-in for 3,050,000, and ElkY called. Deeb had a pair and a straight draw, but ElkY had flopped a straight, and it held on the river to stop Deeb's defiant stampede in 11th position, an incredible performance given there were 2,738-entrants in the event.
Negreanu cashed seven times at the WSOPE to add to the 17 cashes he made in the summer. Of his 24 cashes (a record for a POY winner), Negreanu made five final without adding to the six bracelets hanging around his posh Las Vegas gaff.
Not that he cared.
WSOP POY Final Result
Daniel Negreanu – 4,074.88
Robert Campbell – 3,961.31
Shaun Deeb – 3,917.32
Anthony Zinno – 3,322.00
Philip Hui – 3,186.17
Dan Zack – 3,126.13
Dario Sammartino – 3,091.03
Kahle Burns – 2,983.37
Dash Dudley – 2,860.79
David "ODB" Baker – 2,808.51