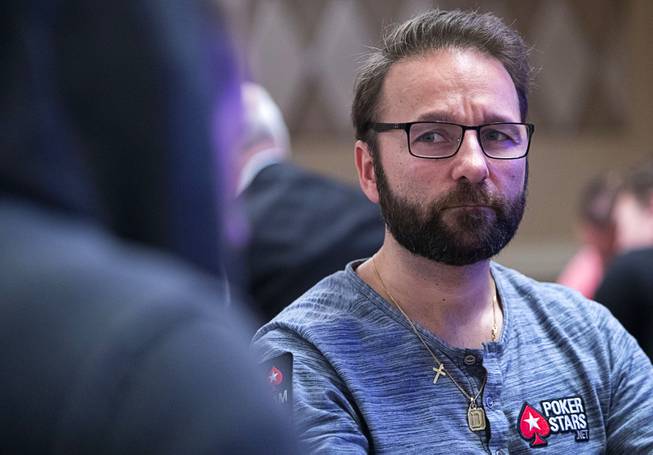 When I first limped into the poker industry from under the gun, I created a series for BLUFF Europe magazine called The Ogmore Poker Tour (OPT). It was a piss-take of the European and World Poker Tours. I figured, if I created a serial, BLUFF would keep hiring me, and that's what happened.
The OPT was my home game. We would begin each Thursday night with a £20 rebuy No-Limit Hold'em tournament, and then those that ran out of emergency supplies ended up in the £1/£1 Dealer's Choice cash game.
Each of my characters came from that game, and they all had nicknames. I called Eddie's dad 'Eddie's Dad, Steve' because he was Eddie's Dad and his name was Steve. Bobby Eggs was Bobby Eggs because he always brought everyone fresh eggs. But we didn't have a nickname for Dai John.
And then we did.
It was a Christmas special, upstairs in The Brit.' As per form, we had a £20 rebuy tournament, only this time we had more players. Dai John bought in a record 23-times, and received the nickname Dai "23-Rebuys" John. He made £500 for a £40 profit.
Dai John paid £460 to compete in a £20 poker tournament because he could. It was a strategy shorn of sophistication. You continued to rebuy until you couldn't because that's what people did even if it meant asking for loans to get over the finishing line with a stack.
To me, it always smacked of addiction.
No ROI calculations were whirring around the mind.
There was a game going on, and to not be a part of it was inconceivable.
One-Bullet Negreanu
The World Series of Poker Europe (WSOPE) is a far cry from the Brittania Pub in Pencoed, but it's the scene of another debate around re-entries, this time with roots in the highest echelons of the game.
It's safe to say that Negreanu has had a mixed King's Resort debut. Being treated like a king has been balanced out by sickness, smoking and re-entry and late registration frustrations.
Negreanu is still the favourite to land his third WSOP Player of the Year award, so his experience could end up with a cherry on top. Win or lose; it looks likely to change the trajectory of his live tournament career quite drastically, one way or another.
"After this WSOPE I'm strongly considering playing only one bullet in any re-entry tournament," Negreanu tweeted.
His summation revealed a belief that going in with the mindset that he only has one shot will have a more positive impact on his play than the ability to re-enter as many times as he wants.
"Too often, me and others make -EV decisions in re-entry," Negreanu tweeted.
Another incredibly important point that Negreanu made is irrespective of the tournament rules on re-entry, as long as it has 're-entry' in the title, it's a personal choice whether you choose to re-enter or not.
"Others going crazy has no negative impact on you, it just contributes to the prize pool, and often gives you good opportunities to double-up," tweeted Negreanu.
The ROI Question
Reading through the replies to Negreanu's assertion that most pros will have a higher ROI on their only bullet as opposed to their first bullet should they choose to re-enter, there are no serious challenges to his theories.
One person supporting Negreanu is Igor Kurganov, a man who frequently competes in the highest stakes tournaments in the world – events that are 99.9% re-entry.
The only problem with a smart mind like Igor Kurganov supporting Negreanu's theories, is you need to have Ainan Celeste Cawley's I.Q. to decipher it.
My I.Q. is somewhere closer to the number of bullets Negreanu is considering firing into re-entry tournaments, so I can't help you unravel this one.
I'll ask Dai "23 Rebuys" John to take a gander.
He got a 'C+' in GCSE Maths, a right smart-alec if I've ever seen one.