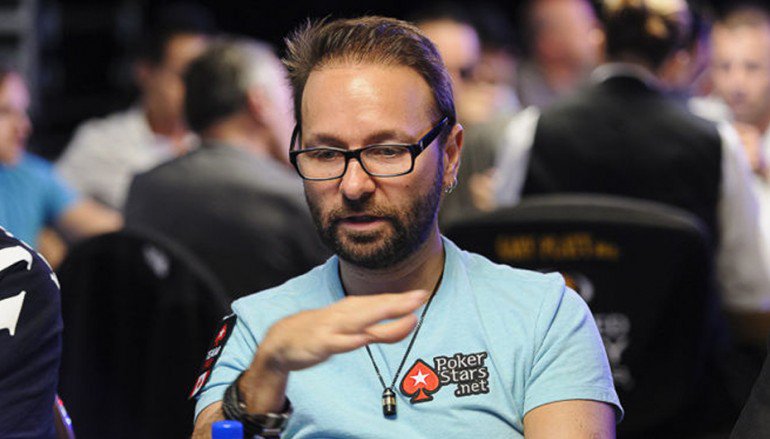 When it comes to the World Series of Poker (WSOP), Daniel Negreanu is the Lord of the Manor, forcing everyone else into servitude.
Since his first in the money finish (ITM) in 1998 (winning a $2,000 Pot-Limit Hold'em title) Negreanu has gone on to win five more bracelets (including events in Australia, France and Las Vegas). He has also finished ITM on 133 occasions and is the only player to win the WSOP Player of the Year accolade twice.
So when 'Kid Poker' offers bracelet bets, you had better have a profound moment of serenity before getting involved.
A couple of days ago, Negreanu shook up the poker world like a 12-bore shotgun sticking its barrel into a bouquet of pheasants, offering two big money bracelet bets.
The first is a 2.5 to 1 bet that Negreanu will win a 2020 bracelet. On June 8, the WSOP revealed plans to schedule 31 bracelet events on WSOP.com, and a further 54 with their online partner GGPoker (of whom Negreanu represents).
Here is the tweet.
Negreanu plans to compete in every WSOP.com event from his pad in Las Vegas, before jetting off to Mexico to compete in the GGPoker events.
There is a $1m ceiling on that bet, and during a phone call with Negreanu, this morning, he told me that there are very few takers on that bet, as it stands.
Should the WSOP reschedule the WSOP live event in the Fall or Winter, and surprise us all with an impromptu World Series of Poker Europe (WSOPE) or World Series of Poker Asia-Pacific (WSOP-APAC), those both count towards the bet.
The Wizard Bet
In the other bet, Negreanu is willing to take on anyone in a "versus Negreanu" style bracelet race.
Here is the tweet.
There is a $100k ceiling per player, and at the time of writing Negreanu confirms that both Ali Imsirovic and Connor Drinan have taken up that offer.
Both Imsirovic and Drinan are online beasts, so Negreanu has his hands full. Imsirovic is a reg in the high stakes tournaments on GGPoker, and Drinan became a record-breaker after winning five titles during the 2020 PokerStars Spring Championship of Online Poker (SCOOP). Negreanu also confirmed to me that 'many others' are interested in backing both Imsirovic and Drinan in the bet against Negreanu.
Another player who has expressed an interest in taking on Negreanu is Laurynas Levinskas. Negreanu confirmed that he's received a lot of interest in GGPoker or WSOP.com only action, and will consider changing the rules of the agreement to meet demand, but hasn't made a decision, yet. The other logjam in this one is the unavailability of a GGPoker schedule, so people know what games are on the menu.
One plus for his opposition – Negreanu won't arrive in Mexico to play in the GGPoker bracelet events until August 1, and the series starts on July 19.
Why do this?
"It's just fun really," said Negreanu. "I'm a gambler at heart, and this is just an extension of that really. Figured since I'm going to do the full grind I might as well have some action on it!"
And is there anyone out there that has Negreanu quaking in his boots?
"Absolutely not. I really don't care who comes at me for a bet!"