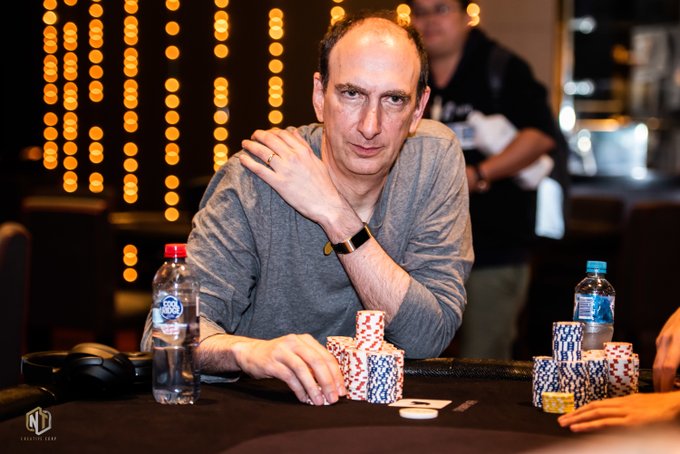 As Osama bin Laden found out if all that talk about heaven was real, Erik Seidel left Melbourne with $3m heading to his bank account. The year was 2011, and Seidel had just won the AUD 250,000 No-Limit Hold 'em (NLHE) Challenge, and finishing third in the AUD 100,500 version at the Aussie Millions.
The Poker Hall of Famer would later tell me that he never intended on playing a heavy live tournament schedule that year. Still, after running so hot in Australia, he extended his leash, finishing the year with more than $6.5m in gross earnings – more than enough to buy a new mahogany table or whatever else floats the Seidel family boat.
In 2019, $6.5m would have seen Seidel finish 14th in the Annual Money List. Back then, only the World Series of Poker (WSOP) Main Event winner, Pius Heinz, won more. It was the first bombshell run. Fedor Holz, Dan Colman, Justin Bonomo and Bryn Kenney would go on to have similar sterling years, but Seidel seismic song was the first, and he's back singing that same familiar tune.
We finally have a 2020 Aussie Millions Main Event final table after the 14hr+ Day 4 became a distant memory, and Seidel is the star attraction. Although it's safe to say, he has mixed emotions.
With 81 big blinds, Seidel starts the event as the favourite. Nino Ullman took down a 184-entrant $1,100 NLHE event at partypoker's MILLIONS World Bahamas, recently, and Vincent Wan is a former gold ring winner, after taking down a 537-entrant AUD 1,100 NLHE event in 2008. Still, on experience, Seidel is the man. Only Oliver Weis has memories of handling the pressure at the funeral pyre end of these things.
If Seidel does win, it will be his first title since taking down the €100,000 NLHE Super High Roller at the 2015 European Poker Tour (EPT) Grand Final in Monte Carlo. But don't feel too bad for him; cockroaches don't tend to vacation at the Seidel family residence.
The event attracted 820-entrants, making it the second-highest attended in history. There were 822-entrants in 2019, and 800 in 2018, and one man nearly ended up playing the final table of all three.
In 2018, Mike Del Vecchio finished in fifth before finishing second to Bryn Kenney the following year. Del Vecchio's unprecedented third successive final ended in tenth.
On the high roller side of things, Fabian Quoss came out of retirement for four days to finish 14th, a spot behind the former EPT & Triton champion, Manig Loeser. Pete Chen (34th), Steve O'Dwyer (38th), Ben Lamb (39th), and Sergio Aido (48th) also sneaked under the Top 50 bar, as did Triton Commentator, Randy Lew. The newly crowned father finished in 28th place.
Final Table Seat Draw
Seat 1: Nino Ullmann – 5,500,000
Seat 2: Gareth Pepper – 2,465,000
Seat 3: Vincent Wan – 4,150,000
Seat 4: Erik Seidel – 4,050,000
Seat 5: Ngoc Tai Hoang – 1,875,000
Seat 6: Nicolas Malo – 1,975,000
Seat 7: Oliver Weis – 4,475,000
Prizes (AUD)
1,850,000 (USD 1,266,550)
1,125,000 (USD 770,199)
661,000 (USD 452,535
480,160 (USD 328,728)
378,660 (USD 259,229)
307,920 (USD 210,801)
240,080 (USD 164,358)